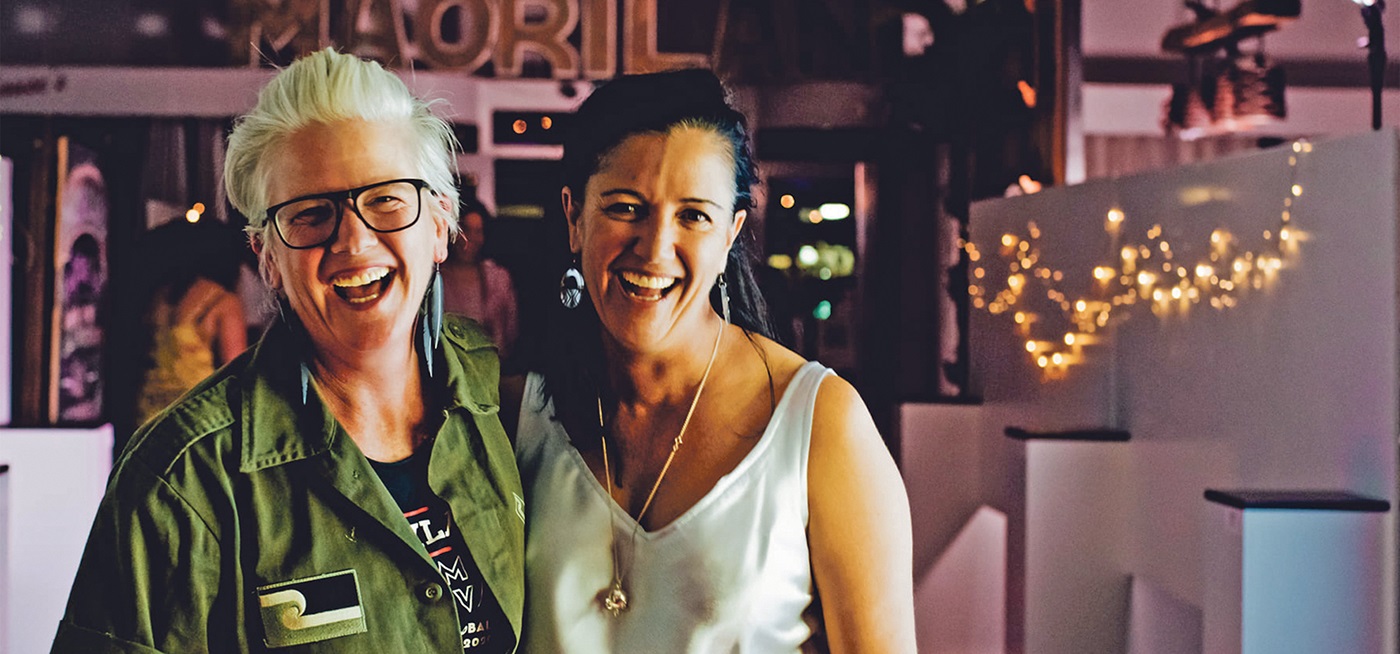 News
Otaki Today
We're thrilled.
With those words director Libby Hakaraia encapsulated her feelings after the eighth Māoriland Film Festival in Ōtaki from March 24-28. Without an international presence, she knew this year would be different, but its success surprised even her.
Ticket sales to the speaking events, workshops, award presentations, closing red carpet party – and the 120 films – were the highest ever. That was even after the usual big venues were not available (Ngā Purapura because of Covid-19 restrictions, and refurbishment at the Civic Theatre). The support of the local community was a big factor in this year's festival success.
"We really feel like the Ōtaki and wider Kāpiti community got behind us, not just as an audience but taking the time to let us know how much they enjoyed it. We found that not having the big venues didn't really matter. We still sold more tickets than we ever have. We set ourselves a goal and we'd already surpassed that by the Wednesday before the festival. And most of them were tickets to locals."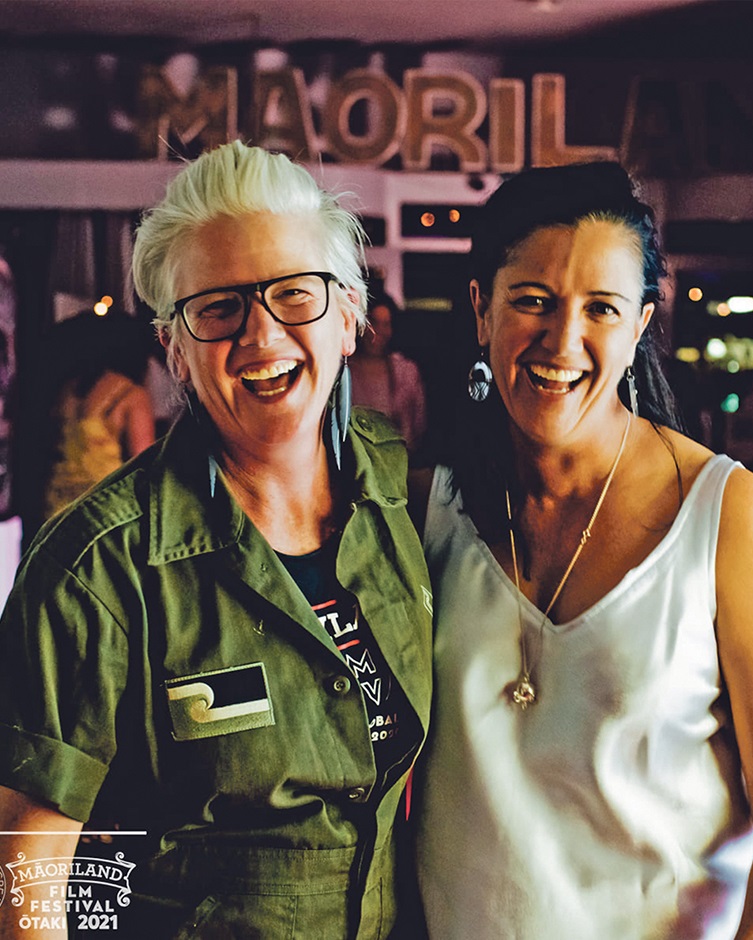 Libby says visitors are not only moved by what Māoriland offers, but also the manaakitanga of Ōtaki people.
"We've had manuwhuri here that disappear for hours and we find out they've met some of our whānau or locals who have taken them for a drive somewhere to show them around. And we get people dropping in cakes or pies or whatever to feed our guests. It's a really big lift for us to have our community do some of the heavy lifting, even when it's seemingly small acts of kindness."
She says local support has helped establish a powerful base for when the international film-makers return to Ōtaki, creating huge potential.
This year Libby noted a large number of New Zealand film industry people in Ōtaki, seeing Māoriland and the town in a different light.
"Many had never come to Māoriland before – they were amazed at what they saw. It was a bit strange for us, because we know what we can do here, but for them it was a big surprise.
"For years we've been saying it's about growing the next generation of story-tellers, not calling them students, providing a space for them. For the industry to come along and actually see what we're doing, and see our young people stand up in front of an audience and clearly articulate their passion was a revelation for them."
She says Māoriland has built a rangatahi strategy to build pathways for young people so they don't have to go anywhere else to work as creatives in film or tech such as animation. They can do it from Ōtaki or whichever community they come from. Māoriland supports them by training them and bringing in industry mentors and then showcases their work at the Māoriland Film Festival. There were 26 works by rangatahi at the festival and they had the industry, including funders and commissioners, excited.
"That's what the industry has picked up on – it's like 'oh, right, so that's what a festival can do'."
Māoriland is not just nurturing rangatahi film-makers, but also helping them to produce films. It has developed a strategy that begins with two-day rangatahi film-making workshops around the country. The film-makers who are really excited about their work go into an incubator at Māoriland (the MATCH programme) and then the festival showcases that talent.
Opportunities grow from that and with the Māoriland production arm, the talent doesn't have to go elsewhere. Ōtaki becomes the beneficiary of the resulting economic growth.
"We're starting to bring production to Ōtaki and the Kāpiti Coast, not only at a high level but also with our own film-making programmes. We're creating a circular economy where we don't just see the talent poached and taken out of their communities."
Throughout the country, Ōtaki is not only on the map but being seen as a model for film production. Producers are looking at bringing their film production to Ōtaki because the skills and talent are right here.
Māoriland is also attracting commercial contracts, including government agencies, NZ on Air and the NZ Film Commission, which it's managing for its young producers.
"I used to get hōhā with people from Auckland and Wellington being so focused on the Auckland-Wellington axis. Ōtaki wasn't part of their worldview. But then they come to Māoriland and see what we're building, and they are not only blown away but thoroughly enjoy themselves."