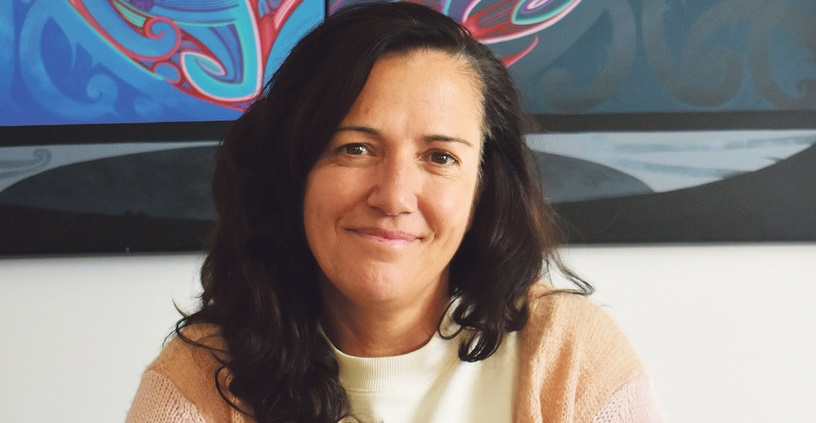 News
Otaki Today
Libby Hakaraia – MNZM for services to the film and media industries.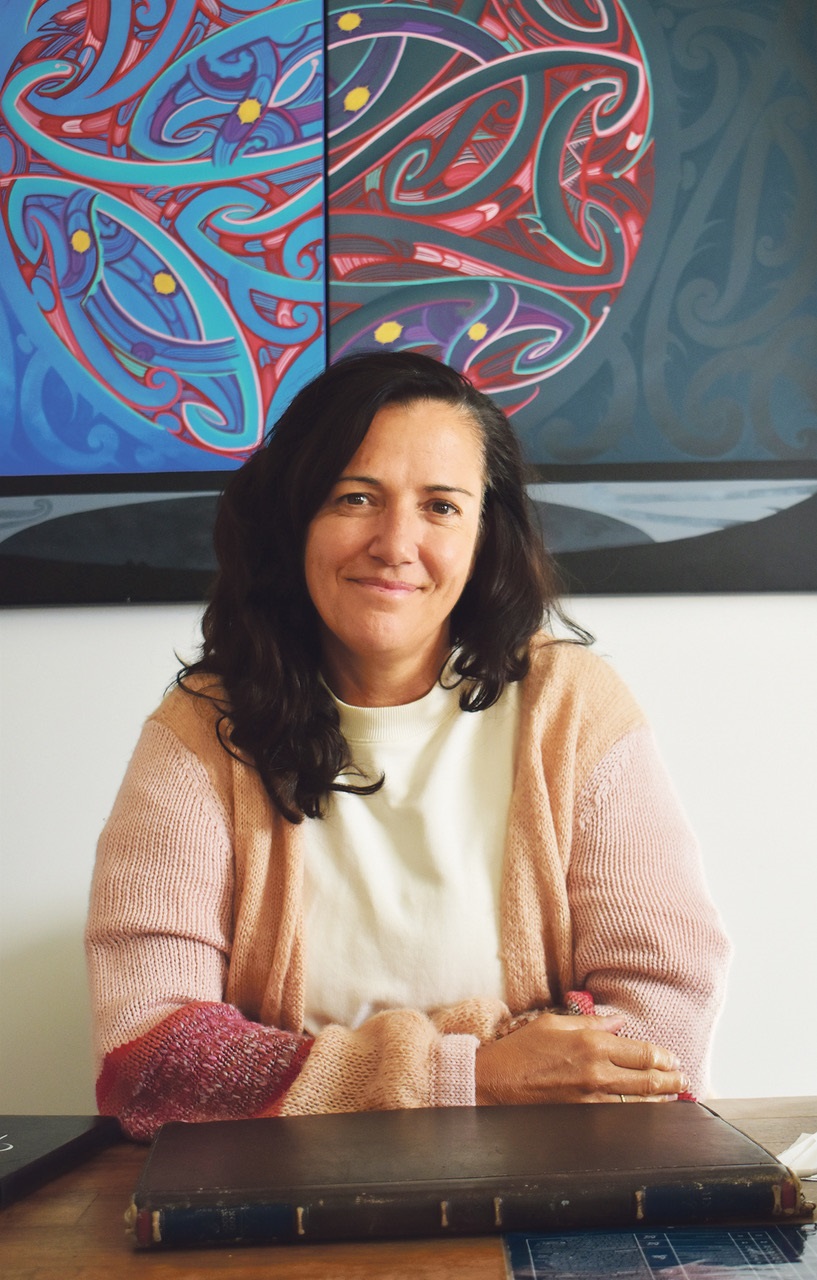 The Ōtaki woman who was told by the head nun at her school that she would never be make anything of herself "because you're Māori", has been recognised in the Queen's Birthday and Platinum Jubilee honours as a Member of the New Zealand Order of Merit (MNZM).
Libby Hakaraia says the comment shocked her.
"It was the first time I really I realised that things weren't good for Māori," she says.
Libby is a 30-year veteran of broadcasting and media, having produced and directed current affairs programmes, documentaries, arts and entertainment programmes, and short and feature films.
However, during the past 10 years, Libby has devoted her life and energy to the Ōtaki-based Māoriland Film Festival, and the many related activities associated with the Māoriland Charitable Trust.
The former Edhouse's department store in Main Street is now the Māoriland Hub, , of which Libby is executive director. It's where there's a multi-purpose cinema, the Toi Matarau arts gallery and a community garden. Rangatahi learn film-making and are given opportunities to create stories and connect with indigenous storytellers internationally.
The ninth annual Māoriland Film Festival is due to start on June 29.
Libby began her career straight out of school as a radio reporter. One of her first assignments was to cover the Edgecumbe earthquake in 1987. Not knowing the area, she drove the wrong way in a storm and ended up in Te Tiko.
"I just followed my instincts and had a look around," she says. "Then we found out the town was closed off. It was the epicentre of the quake and I was one of only two journalists in the area. I was talking to news organisations all over the world."
It led to three job offers. She took one with a top FM station in Auckland.
"I thought I'd really made it. But it wasn't that at all. They didn't value any Māori stories and I was really aware there wasn't space for them."
At the time, Ngā Tamatoa activists were campaigning for Māori rights, which created plenty of news stories. What Libby found was that having a Māori surname allowed her access to many of the stories no one could tell. It didn't mean those stories got air time.
"If I wrote a story that had a different point of view than what other journalists were writing, I literally had the copy ripped up in front of me. I didn't think it was fair and the story wasn't being told."
Then two of the most influential people in her life emerged out of the blue.
Libby was invited by Haare Williams to a lunch, which was also attended by Henare te Ua. They invited her to join them to head their newsroom in a six-month pilot of the first iwi radio network. She took the job.
"I was only about 18, but I was really interested in how a Māori radio station would work and how it would be different. Those two men were patient with me, and they believed in me."
She later moved to the ABC in Australia for seven years, and did an OE as a crew member on yachts. But on a trip home she interviewed Henare on National Radio. It led to her being shoulder-tapped by Sharron Crosbie to work with him for seven more years on National Radio's Māori magazine show, Whenua.
In the late 1990s Libby took her first foray into screen productions, directing and producing a wide range of documentaries, many from a Māori perspective.
However, the lure of her ancestral home in Ōtaki was always present. She established Blue Bach Productions, which included in its portfolio 26 episodes of Māori Television series Tatai Hono. But there was always something else she wanted to do.
Along with partner and veteran producer Tainui Stephens, Libby founded the Māoriland Film Festival in 2014, supported by many whanau who offered their time voluntarily at first.
"Māoriland is a whanau initiative. It's in a town that's driven by a wider vision, which is Whakatupuranga Rua Mano. We're a part of what's already been laid out for us. We're part of a vision that benefits the whole community. When we first started, we wanted to see cultural, social and economic benefits for our community.
"What would otherwise be the point?
This is where we belong. I'm wasn't going to come back here to fail – by that I mean I didn't want to discredit my whanau and my hapū."
It's been suggested that Māoriland has become too big for Ōtaki, and that it should move to Wellington, for example.
Libby is adamant that it couldn't be transferred anywhere else. It's one of the reasons Māoriland was set up as a social enterprise, under a charitable trust, rather than as a commercial operation.
"I just couldn't see it working anywhere else."
Also honoured, with a Queen's Service Medal (QSM), was Larry Morgan, for services to canoe sports and viticulture. Larry grew up in Ōtaki and for a time was a teacher at Ōtaki College. He now lives in Napier. See the July issue of Ōtaki Today for details.