News
Otaki Today
Ōtaki is eagerly awaiting what is now regarded as the world's biggest showcase of indigenous films – the Māoriland Film Festival 2023.
The 10th annual festival runs from March 15-19, starting with the pōwhiri at Raukawa Marae. The programme includes various locations such as Rangiātea Church, the Civic Theatre and Memorial Hall, plus the Māoriland Hub in Main Street, around which the activities revolve. It is Māoriland's biggest festival yet, with more than 140 films showing from 150 indigenous nations.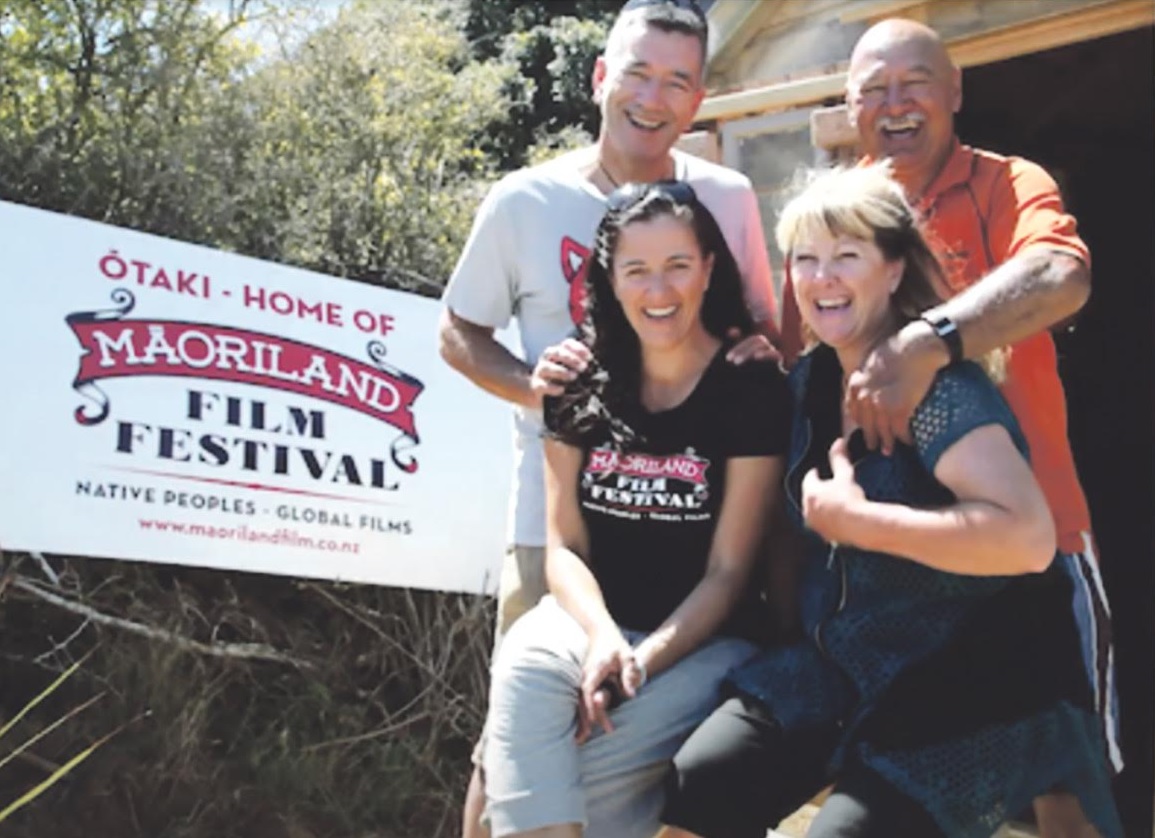 As well as the extensive film programme, MFF2023 features the 10th anniversary of the E Tū Whānau Rangatahi Film Awards; VR, XR, AR and gaming technology; screen industry events; the Native Minds lecture series hosted by Tainui Stephens; exhibitions at the Toi Matarau gallery in the Hub; and carving of the Māoriland pou (posts) by Te Matatoki carvers, the 2023 Māoriland artists in residence.
Keynote speaker at Rangiātea Church on opening night is Māoriland's founder, film-maker Libby Hakaraia. She will show excerpts from the films that the original Māoriland Films created in Ōtaki during the 1920s, as well as some of the films that have inspired her in her 30-plus years in the industry. Libby will also share the Māoriland vision for the future, including capacity building with rangatahi.
The festival finishes with a red carpet party with the Modern Māori Quartet on Sunday, March 19, at the Māoriland Hub.
Meantime, Libby has been pitching a film made by Māoriland to the European Film Market in Berlin. Taniwha is New Zealand's first authentic monster movie.
Libby is lead producer for the movie, alongside experienced Māori producers Tainui Stephens and Desray Armstrong. It was written by Ngāti Porou screenwriter Ricardo Giraldo, and has been developed over three years at Māoriland Productions.
Libby was selected as one of 29 feature film producers worldwide to participate at Berlin last month.
Māoriland tickets are available from iticket.co.nz and at the Māoriland Hub. Full programme:
OTHER STORIES
... loading ...