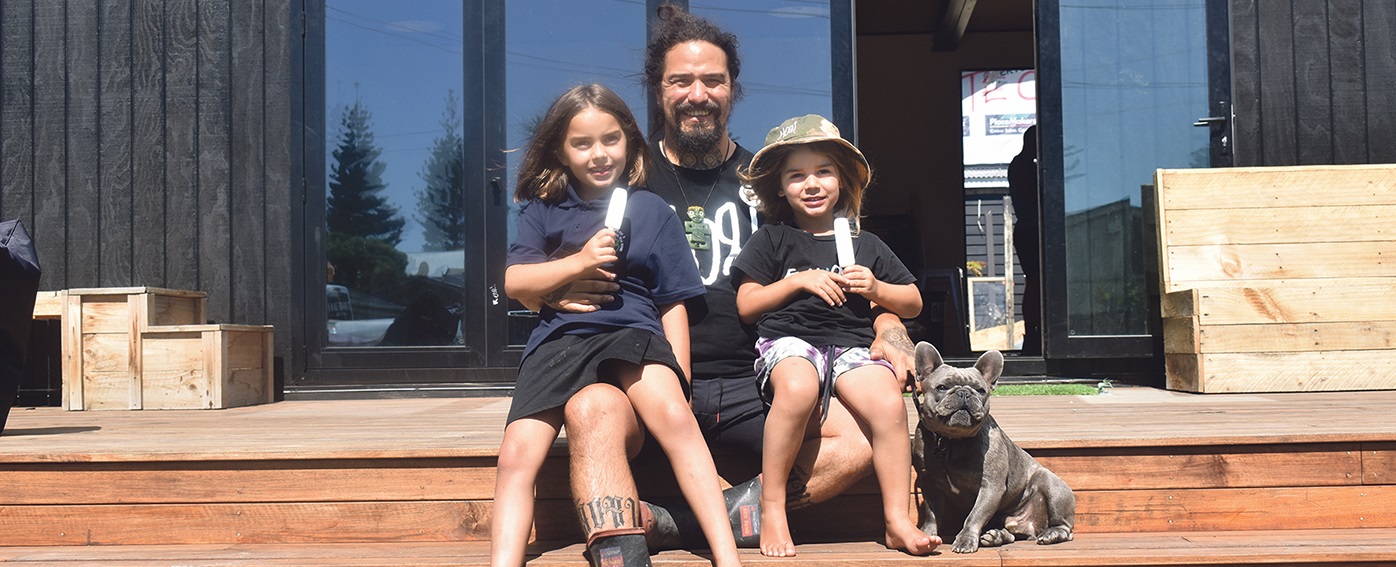 News
Otaki Today
Hohepa Thompson – best known simply as Hori and never one to shy away from a point of difference – has opened his own gallery studio and café at Ōtaki Beach with koha kawhe (coffee by donation).
The concept of customers offering a koha for a cup of coffee is probably unique in mainstream retailing (Hare Krishna eateries often accept koha), and even by Hori's standards a bold initiative.
"Yeah, some of my friends reckon I'm mad, and some people might take a while to get used to it, but I see as an opportunity to implement our tikanga Māoro," Hori says. "Most people know what a good coffee is worth, and they'll pay for it.
"If someone tosses a coin on the counter, they know that's not fair."
Hori says koha doesn't mean free or cheap.
"Koha for some iwi is a reciprocal act. We're offering awesome service and a great product. We leave the price up to customers because it's actually their mana at stake.
"It'll all come out in the wash."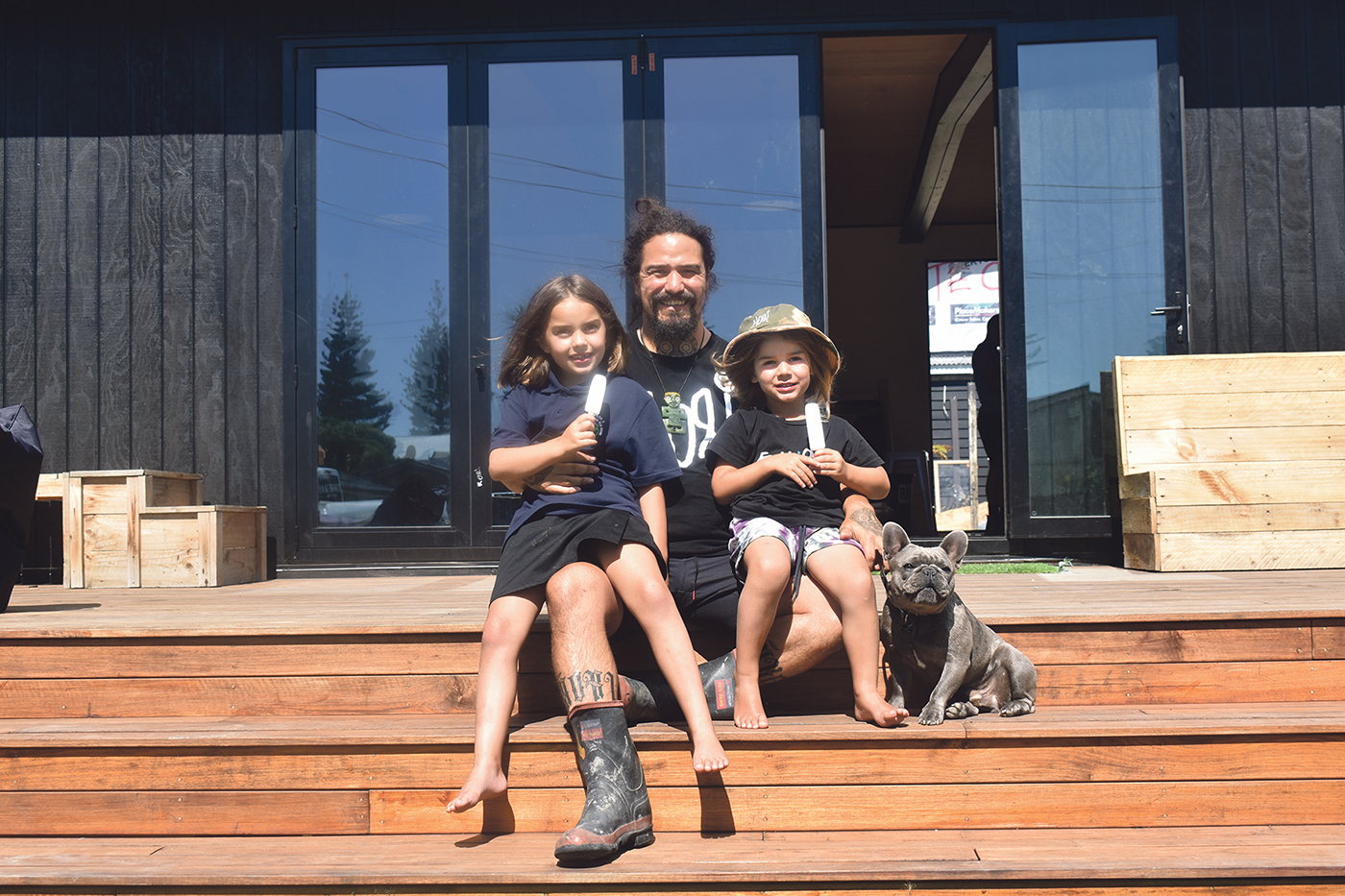 The café is set up next to Hori's new whare in Moana Street, Ōtaki Beach. For the past year, Hori, wife Mia, family and friends have been renovating the buildings on the site in preparation for the opening on Saturday, February 12.
His whānau's new kainga is an old church believed to have been relocated from Paekākāriki. It sits at the back of the property and was in recent years operated as a café by two different proprietors. Rusty's Coffee Shack also operated there until last year.
In a nod to the former church, and playing on "chur", one of Hori's favourite sayings, the café in the container is called Te Chur-ch.
Offerings from Te Chur-ch are
deliberately limited to coffee, smoothies,
cakes, salads and other takeaway items.
A spacious strip of artificial grass and casual tables and chairs invite customers to linger.
"I want people to just come on in, grab a coffee and sit down as long as they want for a kōrero. Just chill."
However, the main focus of artist Hori's move to the beach is the opening of a new gallery studio.
Te Whare Toi o Hori faces directly on to the street, luring people in to browse Hori's distinctive artwork. But Hori expects it to be more than just a gallery for his work.
"Aotearoa has some pretty amazing artists that I know are looking forward to exhibiting here and running some workshops," he says. "We're also building a separate space for artists in residence."
A key goal is creating a focal point for artists in the ART Confederation (Te Ati Awa, Ngāti Raukawa ki te Tonga and Ngāti Toa Rangatira).
"I want this to be a place where they can come to learn other things than just the creative side, especially for rangatahi."
The new gallery follows five years of leasing a space at the highway shops in which Hori attracted, and often courted, controversy.
He got offside with some locals when he playfully used "Brotaki" in some of his promotions, and had a public spat with a neighbouring retailer when he placed "rapahi" stickers on rubbish bins in an effort to promote the use of te reo Māori in everyday situations.
That, the constant traffic and a desire to finally have his own space led to the purchase of the beach property.
It's also close to where Hori has fond memories as a youngster of visiting his nan, who lived on Marine Parade.
"I loved going to Nan's," he says. "I was devastated when I heard the house was being sold after she died. I would have bought it myself if I had the money at the time."