News
Otaki Today
Only six months after the release of Patricia Donovan's debut novel, she's produced another gripping read with The Madison Gap.
Her first novel, The Remarkable Miss Digby (see Ōtaki Today, April 2021), was released to acclaim. One might expect a breather before launching into another, but Patricia's veins seem to be pulsing with the creative urge.
While Miss Digby was a historical novel based on a real woman, The Madison Gap has given the Hautere author free rein to explore the fiction realm with a domestic thriller.
The book delves into the world of sociopaths, with dark family secrets revealed and perverted truth leading to the brink of murder.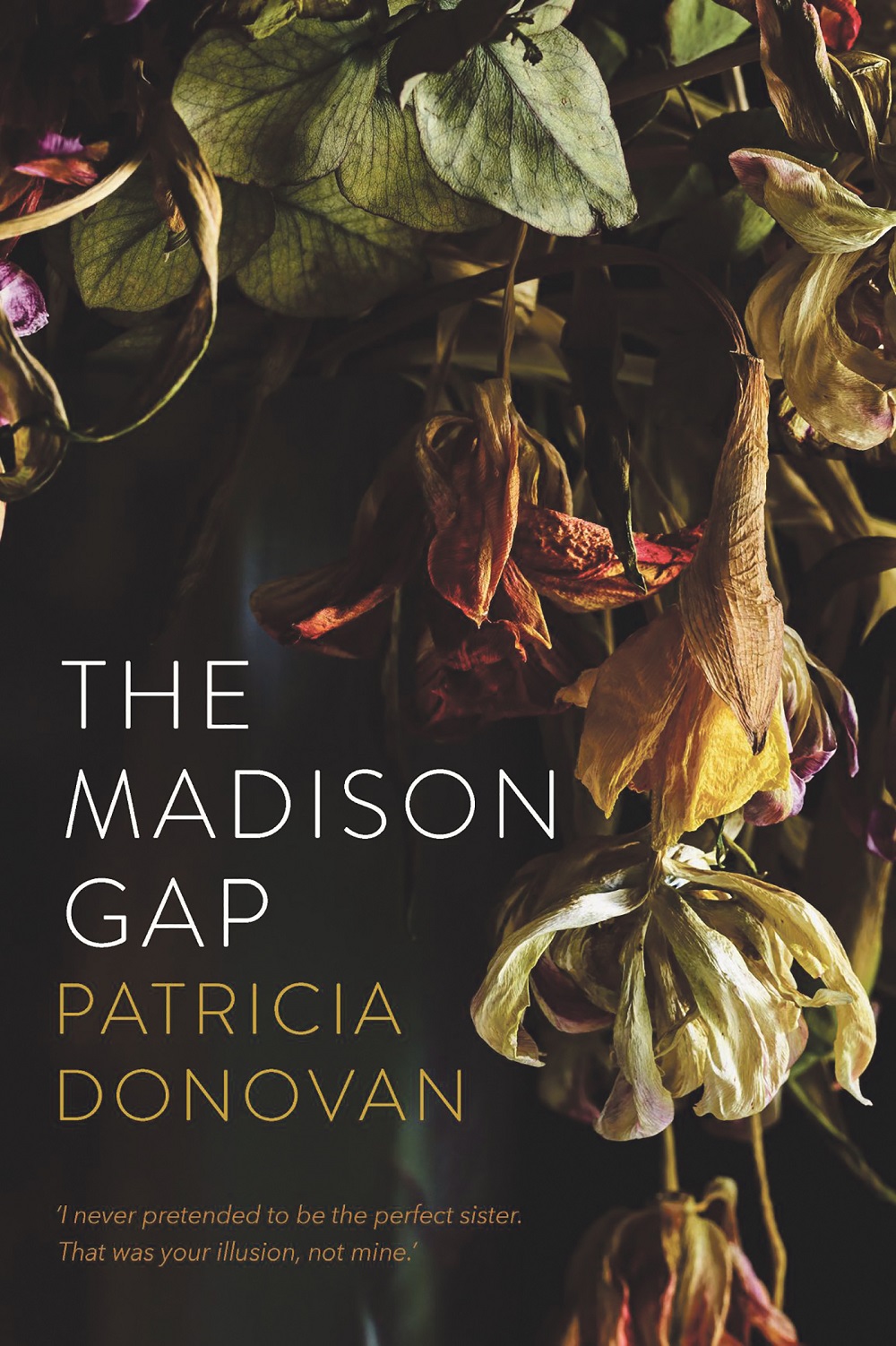 It's set in Glebe, a trendy inner-west suburb of Sydney. It's territory with which Patricia is familiar, having visited as a teenager.
"Glebe is a suburb I've always liked, ever since my first visit there when I was 18 and spent a month working in Weston's biscuit factory."
In the Glebe of The Madison Gap, in the year 2017, Lexi Madison lives her ideal life with husband Conor. That life starts to unravel when her older sister, Chrissy, comes to stay. The author skilfully describes the angst of family discordance as Lexi searches for understanding.
The idea for the novel came when a friend mentioned to Patricia that one in 25 Americans was a sociopath.
"I began macabrely imagining what it would be like to find myself sitting across the table from a sociopath," she says. "Would I know?
"This led me to thinking about bullies and how prevalent bullying has become. It's pernicious and difficult to counter. It's also insidious. By the time you're aware that it's a bully you are dealing with, it's often too late to safely extricate yourself, you are already worn down by the tyranny and it can take years to recover.
"I wanted to explore this."
The story idea had no plot to begin with.
"I didn't know what was going to happen. But I did have a couple of themes in mind."
One was the importance of self-awareness; that you have to know yourself before you can make right decisions about how you want to live, and who to live with.
The second was that idealism masks truth, and looking at the world through rose-tinted glasses is bound to lead to trouble.
"As a novelist, I enjoy living vicariously through the characters I create and using them to explore the human condition. And as I write, I always have in the back of my mind what's going on in the wider world, to give the story some currency and help my readers connect with my protagonist and back them on their journey."
The Madison Gap, for example, is sprinkled with references to current events and Lexi Madison is passionate about protecting the environment – she buys all her clothes from second-hand stores.
So now she's busy producing novels, what's next for Patricia Donovan?
"I've just finished a dystopian novel called The Collections, which, all going well, will be released next year. But right now I'm working on a series of crime stories called The Cargo Trilogy."
They'll be worth adding to the bookshelf along with The Remarkable Miss Digby and The Madison Gap.
The Madison Gap is available at Books & Co and Paper Plus stores. ($29.95). Also e-books online at Fishpond and Mighty Ape.