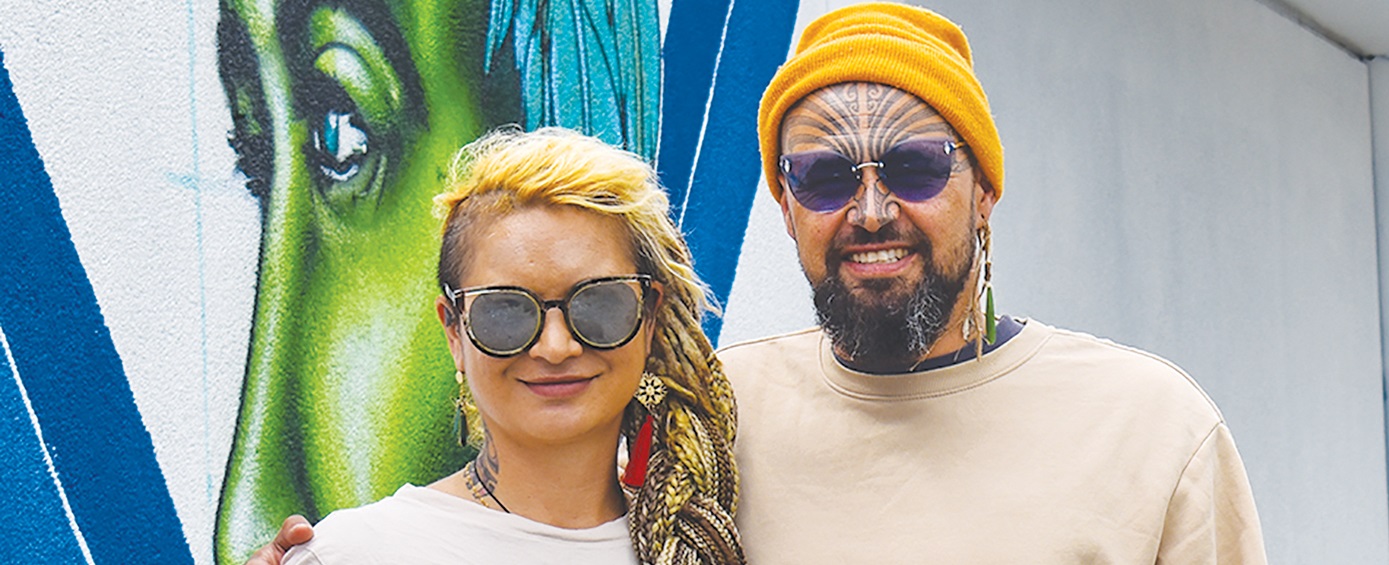 News
Otaki Today
A new multi-media art centre taking shape in the old United Video store is adding to the vibrant art scene in the Ōtaki township.
Toi Tangata Studio and Art Gallery is the brainchild of Jerome Kavanagh and Taryn Beri. The couple have spent the Christmas break painting walls – including helping with a vibrant outdoor mural by Theo Arraj on the Matene Street side of their Main Street gallery – hanging their extensive collection of mostly Māori artwork, and planning their workshops and official opening day on March 6. However, the gallery is open now to anyone who wants to browse or buy.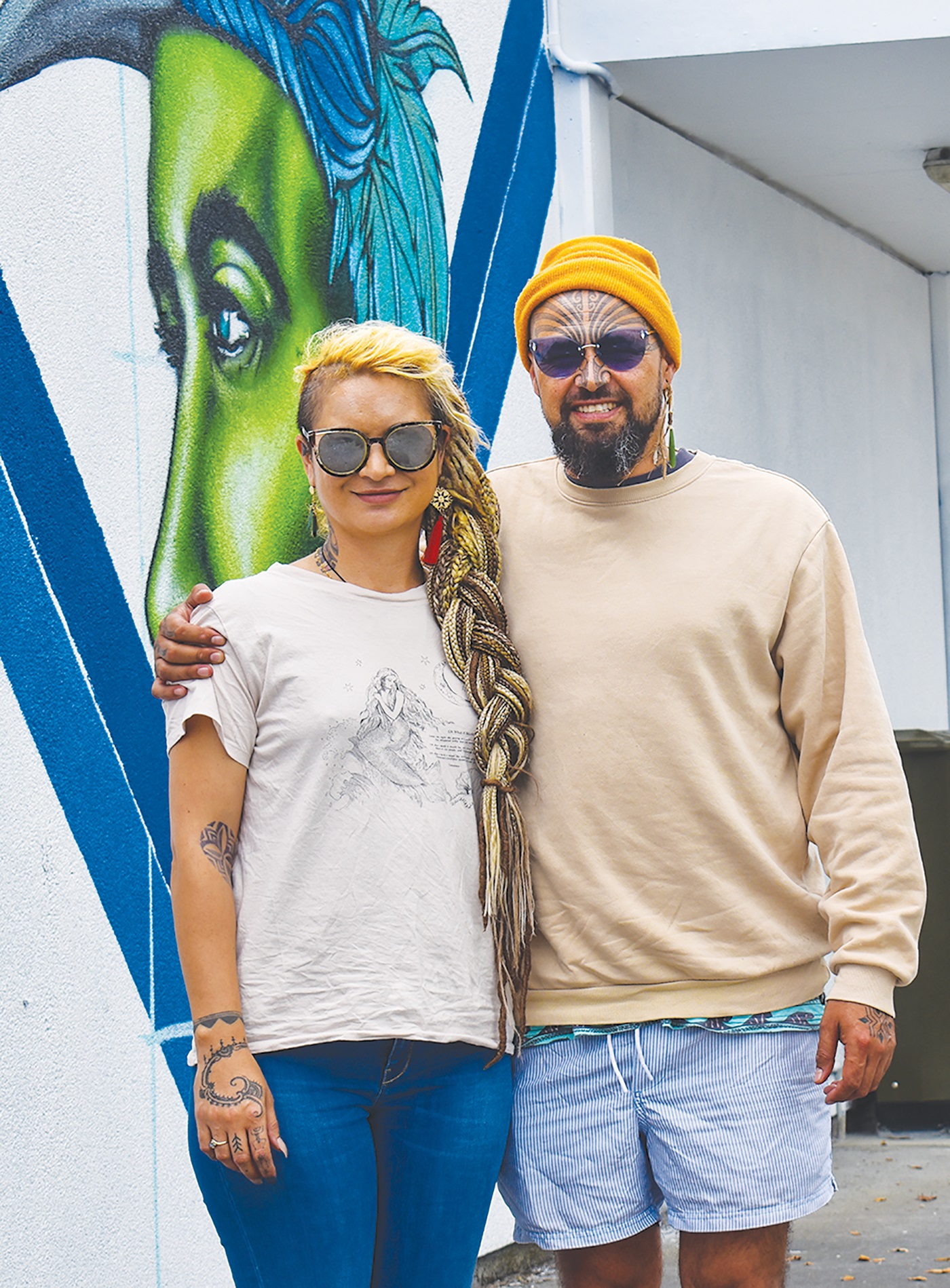 While the gallery space is new, the multi-talented couple are far from novices. They have successfully sold artwork through Toi Tangata online and for four years took their artistic and organisational skills overseas. In places such as London, New York, Amsterdam and Bali they have worked with local artists to run pop-up exhibitions.
"We specialise in collaborating with local artists to create something unique to that time and space, merging our Māori culture with whatever is happening with the indigenous culture there," Taryn says.
While Jerome and Taryn have clearly immersed them-selves in Māori art – and it was their original focus – they have developed Toi Tangata to be inclusive of everyone.
"Toi Tangata means 'creative people', and that means all creative people. It's for everyone," Taryn says. "It also embraces all art forms."
Taryn is a painter, but works predominantly as a tā moko (tattoo) artist. Jerome has an international reputation as one of only a few exponents of taonga pūoro (traditional Māori instruments). He started with the ancient koauau, a wooden flute, and learned to play other traditional instruments largely by himself, influenced by his love of the Ruahine Ranges near where he grew up.
The breadth of the couple's talent has inspired them to create not just a gallery, but also a space for all forms of art – performance, dance, music, poetry, the written word, video art, new media etc.
"When you get a fusion of art forms, that's when the magic happens," Taryn says.
It's important to them that Toi Tangata is a place of therapy and healing, allowing the wairua (spirit) to flourish for themselves "and anyone who comes here".
Though having grown up elsewhere, both Taryn and Jerome whakapapa to Ngāti Raukawa and wouldn't have their gallery anywhere else. They love the community feel of the town, and the ability to easily bike wherever they need to go.
"I see us being part of a community that's going back to what Aotearoa used to be like, because we've all come so far from that," Jerome says.
Being part of what they see as a destination town for Māori art already – with galleries at Māoriland and Hori as well as a plethora of talented artists – excites them. They certainly don't feel any competition with others.
"Working in collaboration and complementing what other people are doing is important," Taryn says. "We're mindful of their exhibition dates and other events. We're all part of the same community."
Meantime, one-day workshops are planned for February 20 and March 20. They will include experiential painting and colour therapy, prayer (karakia or poetry), and music.
See toitangata.com