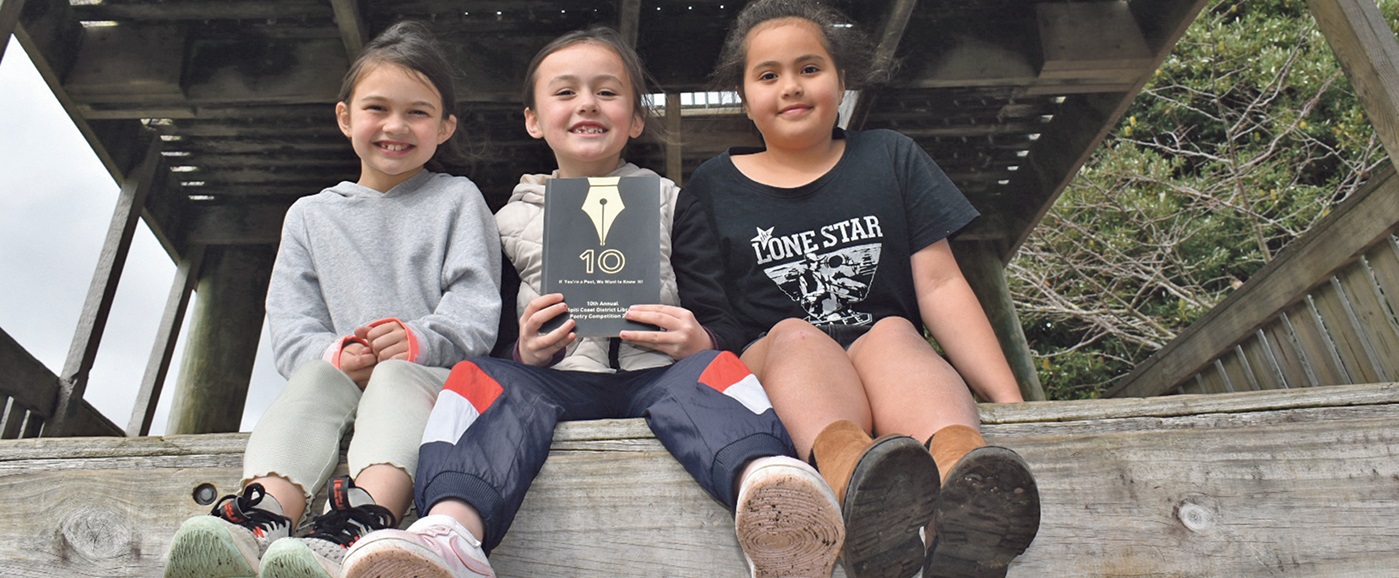 News
Otaki Today
Waitohu School dominated the children's section of the 10th annual Kāpiti Coast District Libraries poetry competition.
The category was won by Anahera Roach-Box with Ten Ships, fellow Waitohu pupil Māhina Cook was second with Ten Sea Creatures Swam Past Me, and Natasha Heta was awarded an honourable mention with her Ten Books. All pupils are aged 8 and in Room 5 at Waitohu School. They each received a certificate, chocolates and Paper Plus vouchers.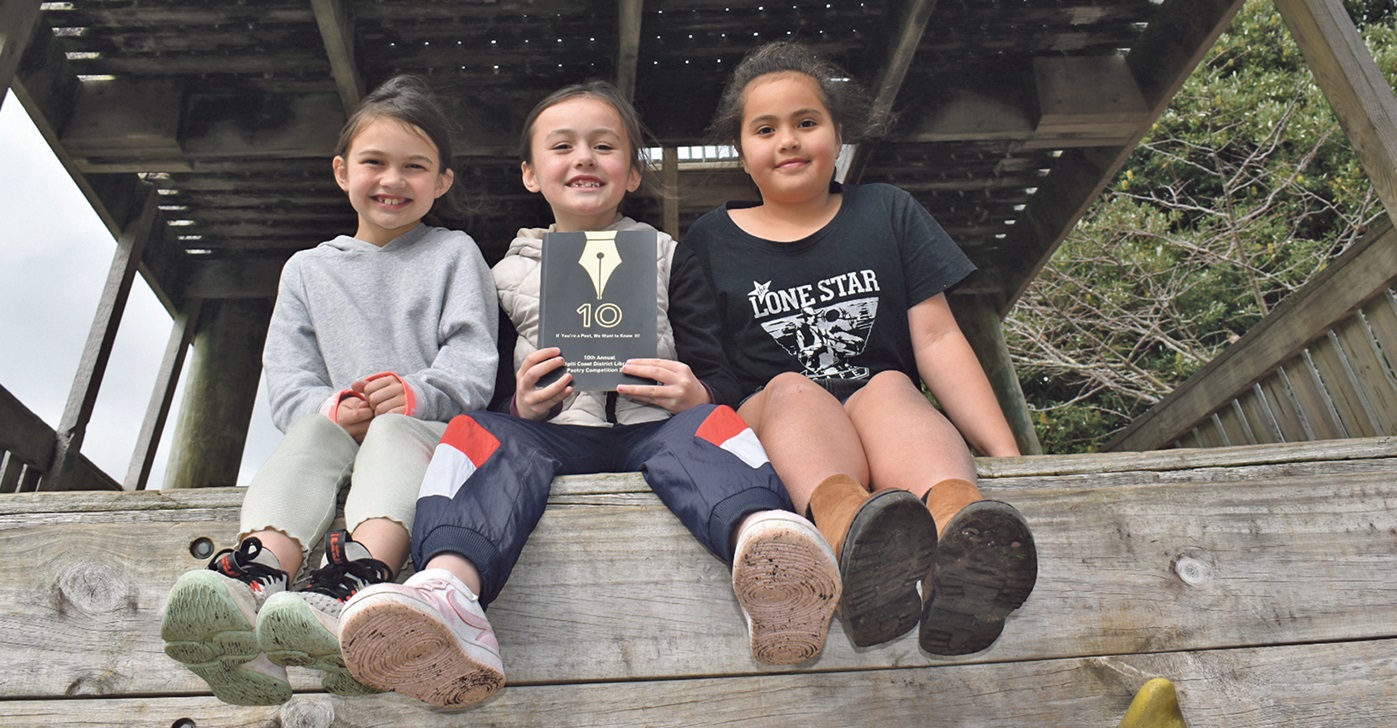 This year a record number of entries were submitted on the theme of "Ten", with tamariki especially well represented.
A printed book containing all entries sold during the award ceremony at Paraparaumu Library.
Ōtaki poet Mercedes Webb-Pullman also won the adult category with Tu-huo-rangi's Bones.
Anahera's winning poem:
If I had ten ships
I would go on a trip.
I would take ten friends
To ten islands.
We would take ten treasure maps
And ten metal detectors.
We would take ten shovels
To dig ten holes.
I hope we find ten treasure chests
To buy ten more ships.