News
Otaki Today
Paris Karl-Fields is off to Hampshire in the UK early next year, fresh from her success as dux of Ōtaki College.
The 18-year-old took the college's top award at the senior prize-giving on November 3. But unlike most academically talented students, she's not off to university just yet.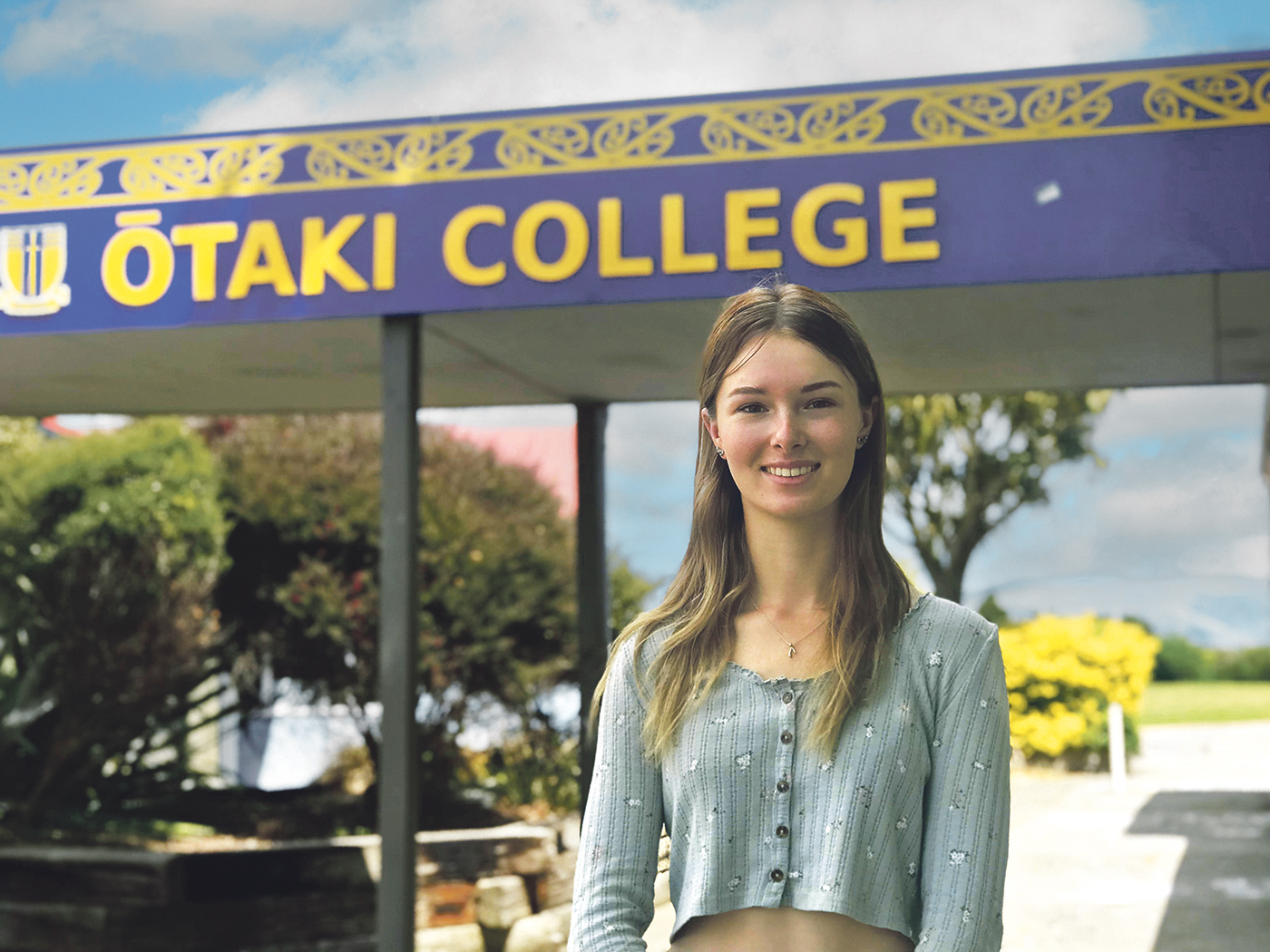 Paris is taking a gap year in 2023 to continue her passion for horse-riding, which she's been doing for most of her life. She's staying with family friends in Hampshire, where her mum grew up, but she will also get the opportunity to travel to Europe.
"I'll be working at a stable, but will likely be travelling with them to competitions, just as a groom," she says.
Paris is a talented event and show jumper, which she admits takes up a lot of her time.
"I have played hockey, and I was doing gymnastics for a while, but riding is what I love to do," she says.
She also mentions, as an aside, that during her primary school years, she represented New Zealand in karate at the world championships on Australia's Gold Coast.
Paris was born in Auckland to Kiwi dad Steve Karl and English mum Lenka Fields. When she was about 8 she and her family moved to rural Te Horo.
She went to the local primary school, and thereafter to Ōtaki College, where she has proven to be a more-than-capable student, certainly good enough to be named the 2022 dux.
It was an award that she knew would not be a shoo-in for her. She had some tough competition from Freya Lansbury, who was given the runner-up to dux award.
Although Paris was thrilled to be dux, she was equally happy to have her good friend also honoured at the award ceremony.
"She's also from Te Horo and we've been really good friends for ages," Paris says.
After her gap year, Paris is going to Victoria University of Wellington to study law and psychology. She hopes the two areas of academia will work in her favour to land a job with an intelligence agency, but not necessarily in New Zealand. She has her eyes set on the famous MI5 agency in Britain.
All four top college prizes went to girls this year. While Paris and Freya took the dux awards, Jess Thomsen received the prestigious Everiss Scholarhip, allowing her to travel to the UK in January next year repressenting Ōtaki College. The scolarship is the New Zealand equivalent of the Ōtaki Scholar.
And the award for sportsperson of the year went to Keira Johns. Keira recently won the New Zealand national taekwondo title in the women's 45-60kg division.