News
Otaki Today
Everiss scholars Krisha Modi and Jessica Thomsen returned to Ōtaki on January 26 after what they both described as a trip of a lifetime to England and Scotland.
Krisha was named as Ōtaki College's Everiss Scholar for 2021 and Jess for 2022. Krisha couldn't take the trip after her award because of Covid restrictions, so the two took the trip together this year. They had known each other before the trip, but "we're best friends now," Jess says.
The scholarship is the equivalent of the long-standing Ōtaki Scholar, which allows a visit to New Zealand annually by a student of Robert Gordon's College in Aberdeen, Scotland.
The Aberdeen college formed a big part of the trip that began in London on January 6. For Jess, particularly, London was a highlight because she'd never been out of New Zealand before.
"Just to see Big Ben and places like Westminster Abbey was fantastic," she says. "London has all these old buildings and there's such a busy atmosphere – everything's at a fast pace."
Throughout their trip they had people who had been organised to show them around, and in London it was former high commissioner to New Zealand George Duncan Raukawa Fergusson (the Raukawa in his name honouring links through his father, former governor-general Sir Bernard Fergusson, to the local iwi).
They went through the House of Commons and Buckingham Palace, and went on the London Eye and the underground tube trains.
After three days they flew to Aberdeen, where they had dinner with several former Ōtaki scholars, including the most recent, Angus Jack and Patrick Robinson.
At Robert Gordon's Krisha spent time in the biology department – biology being her key interest after already completing a year of her medicine studies at Otago University. Jess had time in the junior school – she begins her primary school teacher training soon at the University of Canterbury. They both spoke at school assemblies about the scholarships, and life in a small New Zealand town.
"People were genuinely interested in Ōtaki," Krisha says. "They certainly appreciate the importance of the Everiss and the Ōtaki scholarships. It's a big deal over there."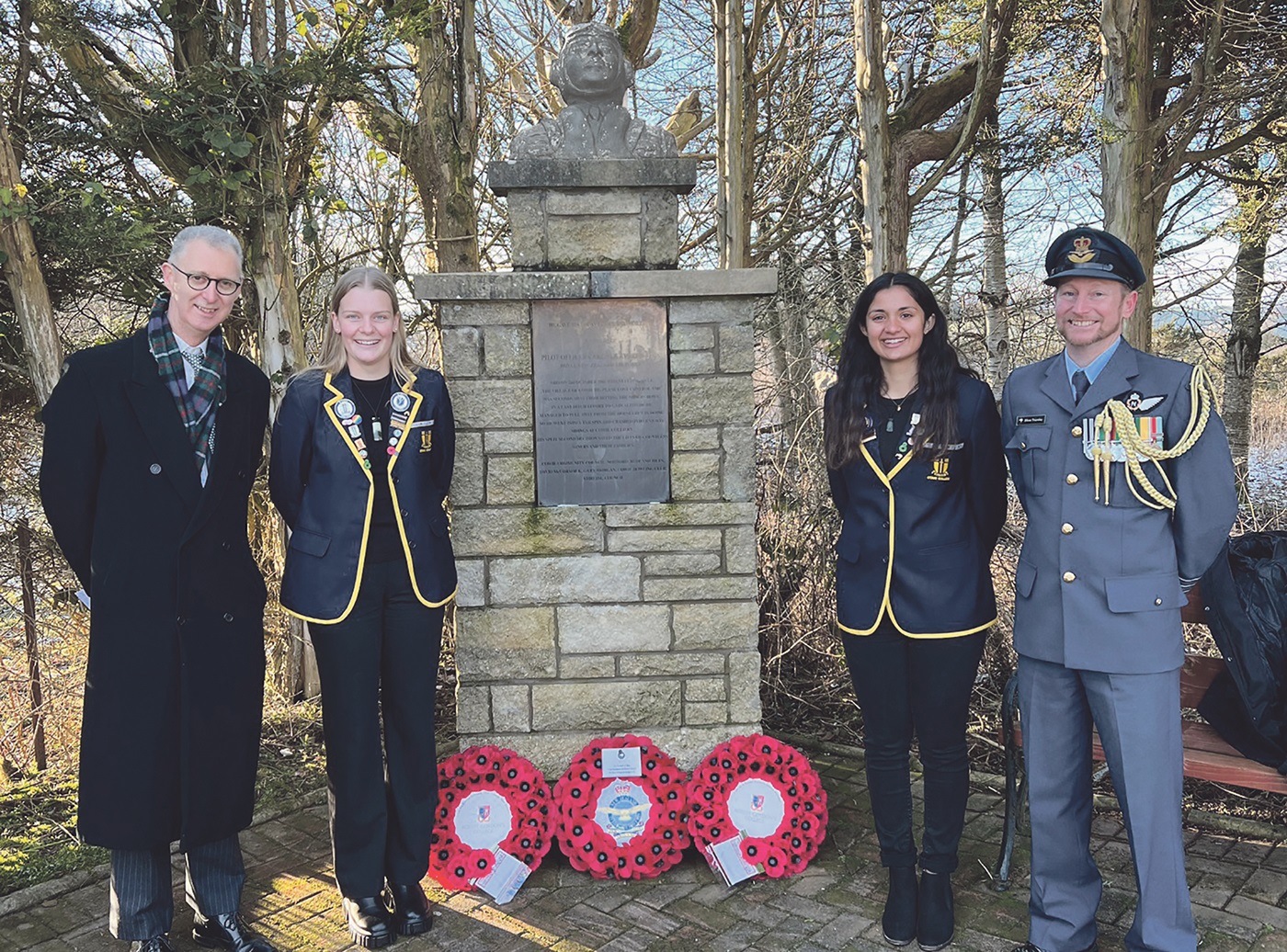 While in Scotland they had a personal half-hour chat with Princess Anne in the Throne Room at Hollyrood Palace, finding her well informed and interested about New Zealand.
But the poignant moment in the trip was when they visited the memorial of Carlyle Everiss at the coal-mining village of Cowie, near Stirling.
Carlyle was a Kiwi spitfire pilot during the Second World War. After his plane malfunctioned during an air combat exercise, he steered it away from the houses of Cowie and died in the crash. The Everiss scholarship is named in his honour.
"Everyone in Cowie knows about him, and people we spoke to knew families he saved," Krisha says. "They were very grateful for what he did."
Jess and Krisha were proud to wear their Ōtaki College uniform at formal occasions, and say the scholarship is worth aspiring to.
"Look at it as a goal, and go for it," Jess says. "It's so worthwhile."