News
Otaki Today
The first Everiss Scholar – the equivalent of the Ōtaki Scholar from Scotland – is Ōtaki College's Krisha Modi.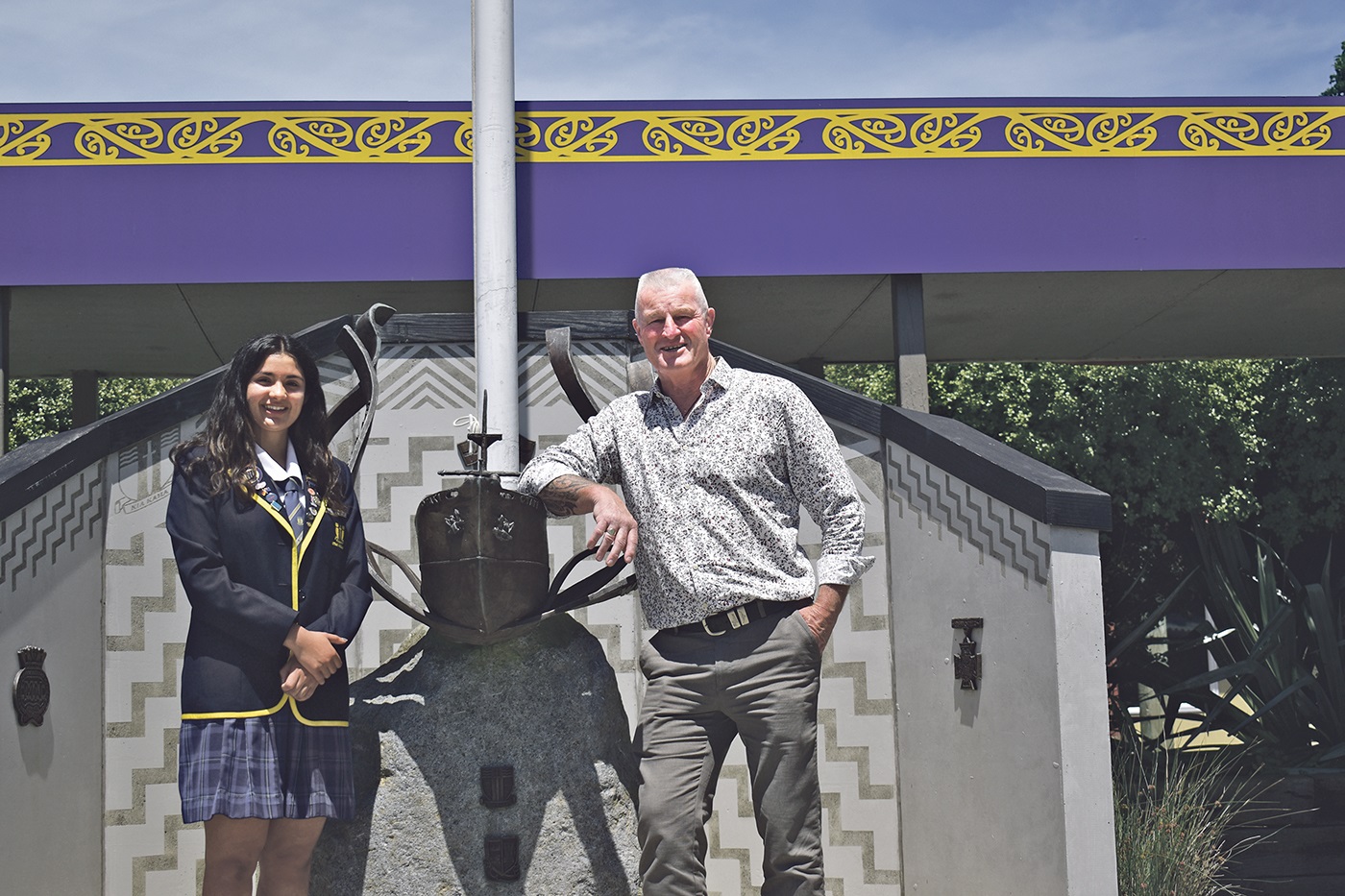 As dux for 2021, Krisha makes history as the first student to receive the newly established scholarship. It means she will travel to the UK, and possibly Germany, as soon as Covid-19 restrictions allow. The scholarship was announced on the college's prize-giving night, November 18.
Since 1937, the head boy of Robert Gordon's College in Aberdeen, Scotland, has been named as the Ōtaki Scholar and travelled to New Zealand (barring 1940-46 because of the Second World War and the past two years because of Covid-19). The scholarship honours the heroic battle between SS Otaki and the German raider SMS Moewe in the First World War. The captain of the Otaki, Archibald Bissett Smith, was an old boy of Robert Gordon's College and married a New Zealander.
The Ōtaki Scholarship became an institution that cemented ties not only between the two colleges on other sides of the world, but also between New Zealand and the UK. The installation of the SS Otaki Monument at Ōtaki College in 2017 has also brought together the New Zealand Navy and other defence personnel, the merchant navy, and diplomats from the UK and Germany. The New Zealand Governor-General unveiled the monument.
In 2013, the first Sander Scholar was named. This scholarship – supported by Shelly MacRae Ōtaki's Sander Ties – allowed Ōtaki College's top student to travel annually to the UK, and importantly, to Robert Gordon's College.
However, it was acknowledged that a trust fund should be established to ensure the long-term survival of the scholarship. With the continued support of Shelly, the Everiss Trust was formalised this year, allowing Krisha to be
named as the inaugural recipient of the Everiss Scholarship.
Ōtaki College principal Andy Fraser, a driving force behind the trust establishment, says the effort of former British High Commissioner to New Zealand George Raukawa Fergusson was key.
"He's done a huge job to pull together many different people who have got behind the trust," Andy says. "He has rallied many former Ōtaki Scholars and others who have been keen to help."
The Everiss Scholarship honours New Zealander Carlyle Everiss, a Second World War pilot who died in 1941 when his Spitfire stalled over the Scottish mining village of Cowie. Seeing that if he bailed out the plane would crash into houses, Carlyle guided it away, but in a tailspin it crashed into a railway siding at a nearby coal mine. He died soon after.
In 2007 a bronze bust of Carlyle was unveiled at Cowie commemorating his courage.
The Everiss trustees are Andy Fraser, Robert Gordon's College head of college Robin MacPherson, Shelly MacRae, George Fergusson, Air Commodore Shaun Sexton (NZ Defence Force), and Ōtaki College old boy Chris Parkin.