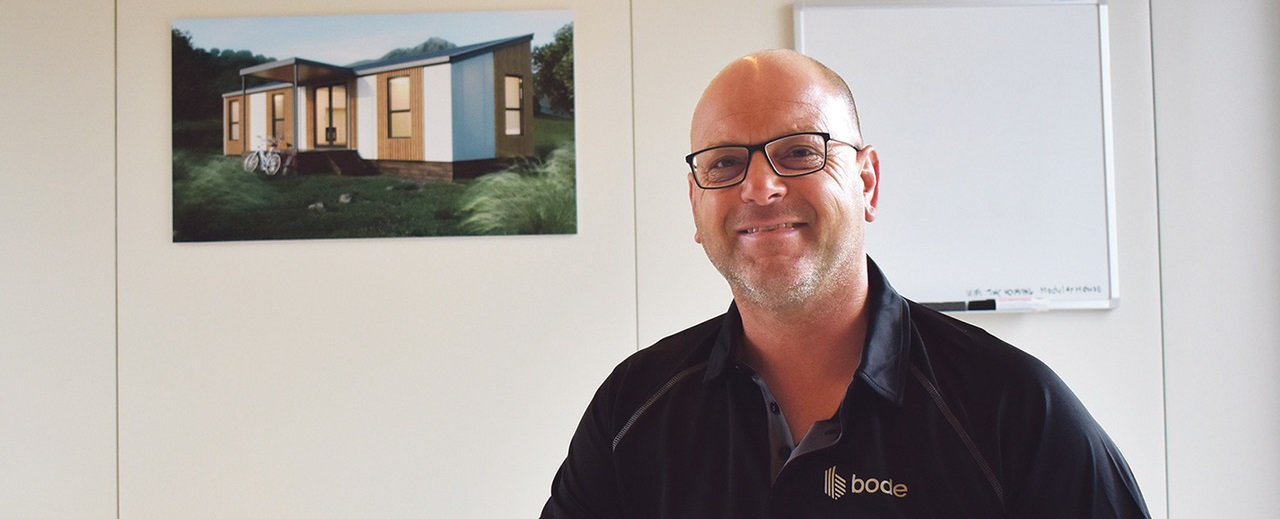 News
Otaki Today
Affordable small homes using cutting-edge technology are being assembled on the old State Highway site that was formerly The Yard markets.
The houses are being constructed by a new company, Bode NZ (larger 3-4 bedroom homes will come later). It's the brainchild of Ian Cassels, whose business The Wellington Company owns the site and is proposing to develop a new housing estate at the Ōtaki-Māori Racing Club.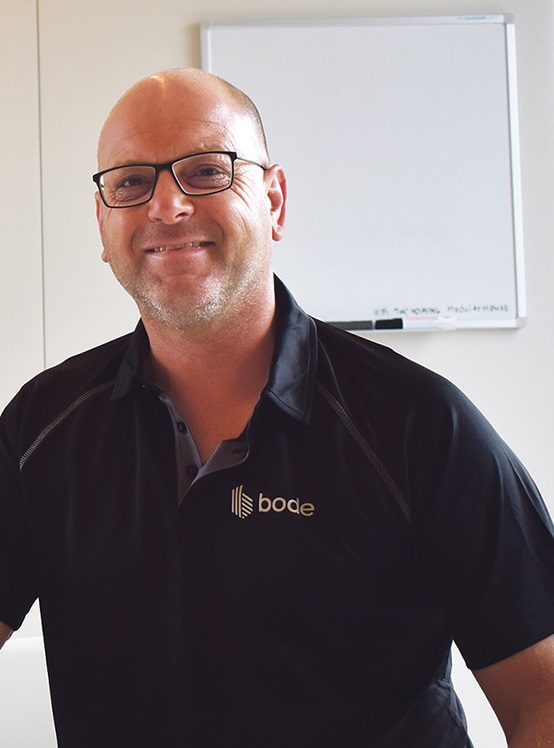 Speculation has been rife in Ōtaki since The Yard was fenced off a few months ago and on-site assembly of the smaller houses began. One rumour was that these houses were intended for the racecourse development.
"That's not the case," says Bruce Manners, general manager of Bode. "Some of these may end up there, but we're building for anyone in the local and external market that needs a cost-effective place to call home."
Some of the assembled buildings are being stored at a yard on Riverbank Road awaiting removal to their final destination.
Bruce says Bode has invested in innovation to create homes that address the housing crisis not only in Ōtaki, but throughout the country.
"Our solution is efficient, impactful, light on the planet, and supportive of local industry," he says. "There's much talk in the construction industry about affordable housing, modular design, sustainable building, off-site construction, speed-to-build, waste minimisation, and energy efficiency. We believe Bode is all that, and more."
The components of each house, including a steel subfloor and PIR insulated wall panels, are made using robotic technology at a Christchurch factory. For the smaller homes, everything is then transported to Ōtaki to be assembled on-site. It takes about a week to put together from the floor up, and about six weeks to fit out. They can then be transported to customers.
Overseen by Waikanae-based construction manager Tonchi Begovich, the Bode houses/offices currently come in two sizes, with larger homes soon to be released.
The Bode 32 (32sq m) is the one being assembled in Ōtaki. It's a one-bedroom home with a kitchen and bathroom. It's also proving popular as a self-contained office. Fitted out, it's $120,000 +GST; as a shell, it's $70,000 +GST.
The Bode 56 (56sq m) is a two-bedroom home with a kitchen and bathroom. It has two layout options within the 14m x 4m footprint priced at $123,000 +GST for shell only and internally fitted out for $171,000 +GST.
Tonchi has been impressed with Bode's building philosophy and innovative building fabric methodology. He says the company has been mindful of its high-profile locality in the shopping precinct on the old highway.
"The building method means there's very little noise," he says. "The most noise is probably bolting together the floor frame, but we've brought in consultants to advise on how to mitigate any nuisance it might cause.
"The company has a genuine duty of care mindset. I'm proud to be part of a company that's brave enough to tackle the DNA of building homes."
He says Bode is also adding street enhancements outside the fenced site. There will be new picnic tables, and a space for the food trucks has been maintained so locals and travellers can continue to enjoy them. A show home is being fitted out on the Arthur Street frontage.
OTHER STORIES
... loading ...