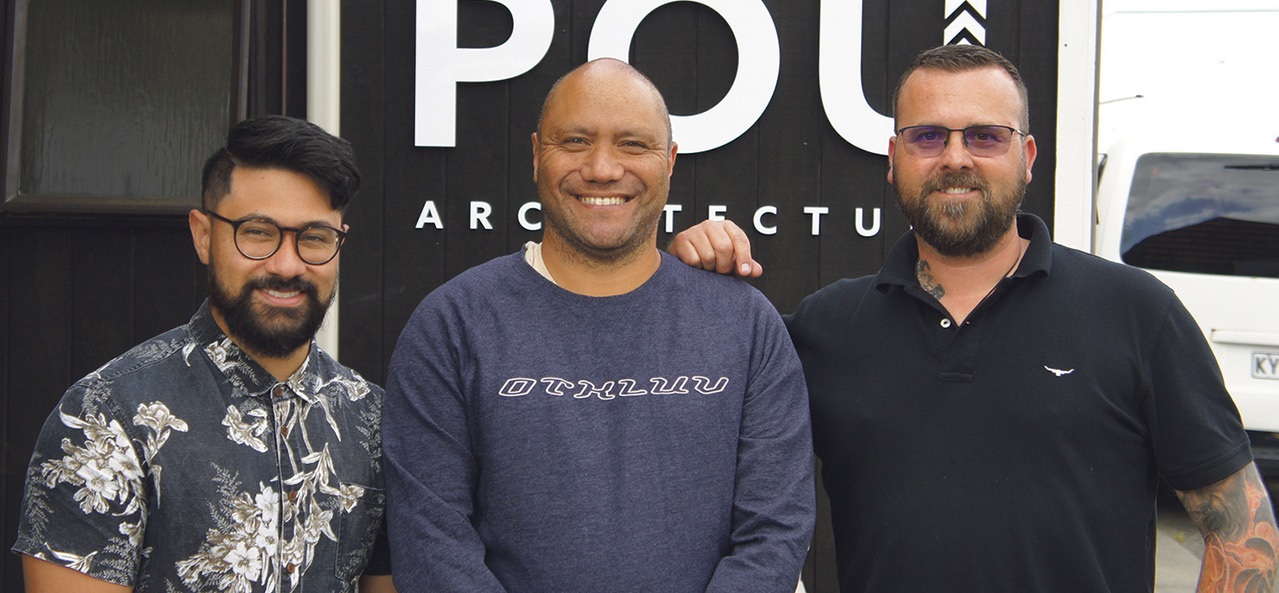 Whena goes from building to architecture
When Ōtaki's Whena Rikihana studied graphic design and 3D animation at Te Wānanga o Raukawa he could never have imagined those skills would – 15 years later – play a part in setting him up as a director of an architectural design company.
Whena last month launched his new firm, Pou Architecture, alongside co-founders Johnnie Saunders and Esekia Faiga, and is the company's principal architectural technician.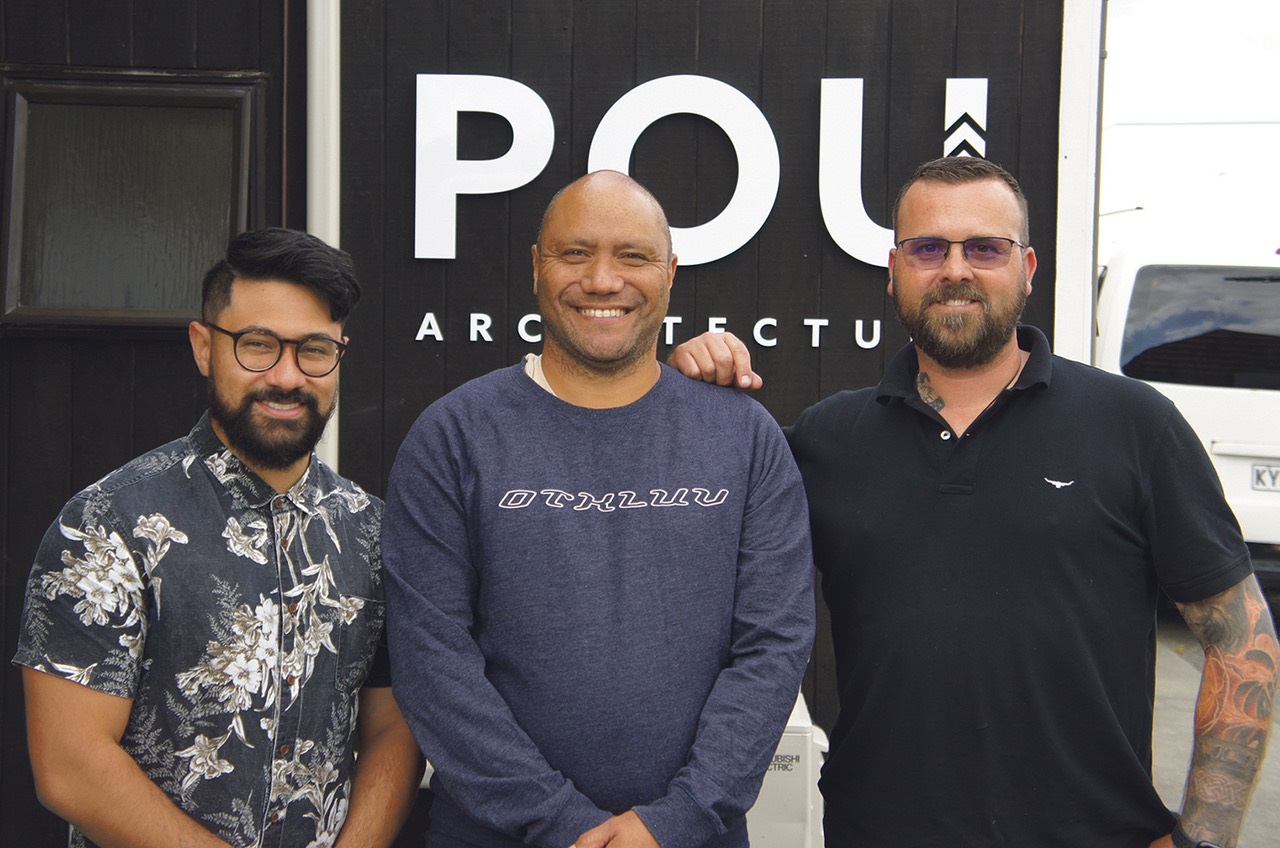 After completing his animation diploma in 2006, Whena decided a desk job didn't suit him and headed into the construction industry where he qualified and worked as a builder for the next 15 years.
"I love building – especially if you have a good crew, it makes even the bad jobs good – but an old injury started creeping up. I'm not getting any younger, and it was time to get off the tools," he says. "I thought building design could be good. And I was encouraged by Johnnie and Esekia and others to look at the UCol architectural technician diploma."
In 2021, when he left building for full-time study on the diploma, Whena was surprised to find the building industry software he had trained on, Revit, had a similar interface to the software he used at the wānanga on his animation diploma all those years ago.
"It helped give me a really good transition into my studies," he says.
With no work for a year as he studied, Whena says his partner, Emma Whiterod, was the rock for him and their three children (16, 14 and 11) as he left the security of a job he knew and loved for the unknowns of study in Palmerston North and then a new career.
Now, with his diploma close to completion, and as a director of a newly opened architectural design business, Whena says he is nervous and excited about the future.
In his role, he takes the ideas of his clients and the work of Esekia, the company's architectural designer, and using Revit turns them into digital working drawings to be followed by builders when constructing a house.
Paraparaumu-based Pou Architecture did its first design reveal to clients in mid-February, and is gearing up to focus on the Wellington market. The large number of older houses there makes the company's core work in alterations and additions, based around healthy homes standards, a good fit.
With the team's 3D skills, Pou offers 3D designs for every project, combined with innovative, hosted, online, 3D walk-throughs and interactive online discussions.
Whena says the online approach gives clients peace of mind if health is a concern, plus makes it easy to work from Pou's Kāpiti base with Wellington clients.
Co-founder Johnnie Saunders, who also runs Kāpiti building company NZ Proud, says the demand for architectural services in Wellington is high, with building clients of his sitting on waiting lists of at least three months before an architect is even able to meet with them.
"Wellington has some of the highest rates of demand the building industry has ever seen, and with Pou and NZ Proud collaborating with our integrated services, clients can now come to one place where the designer and builder are involved together from the first consultation," Johnnie says.
Pou is Māori for a supporting pole. It has the same meaning in Samoan, Esekia's birth place, and Johnnie says the name is a great fit for the company's work and its culture.
With the three men's complementary skills and industry experience, you could say they are the three pou of the new business, as Pou Architecture looks set to make its mark on the Wellington region's housing sector.