News
Otaki Today
A short art exhibition featuring the work of Lee Robinson is on at Ōtaki Museum from May 26 to June 9, with a public opening at 4pm on Saturday, May 25.
The exhibition will be open Thursdays through to Sundays from 10am-2pm. See event information.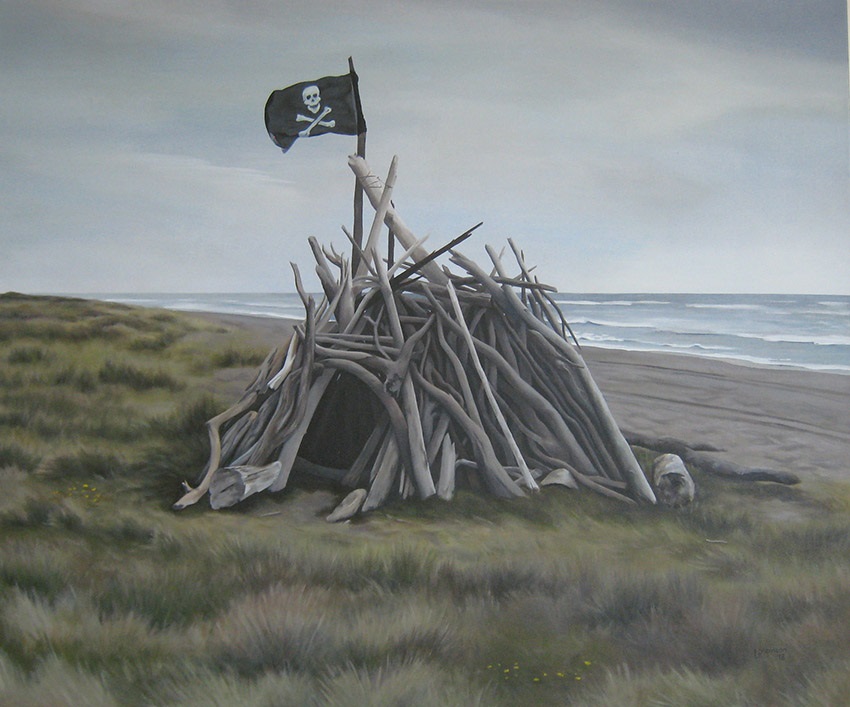 Lee is an established painter who has moved recently from Wellington to live at Ōtaki Beach, after holidaying here with her family for many years. Since moving she's been working on paintings of the beach, offering startlingly realistic depictions of the beach landscape and people.
"I was looking for somewhere local to exhibit, and the museum seemed like the perfect place to share my work with the community," she says. "The museum trust has been very welcoming and helpful."
Lee is largely self-taught, developing her painting practice for the past 15 years.
She exhibits work regularly and has completed many commissions, with paintings held in private and public collections not only in New Zealand, but also Australia, Canada and Europe.
"Acrylic is my preferred medium and I enjoy painting a wide variety of subjects in a realistic style," she says.
"From still lifes and landscapes to figurative work and portraits, my paintings explore our beautiful landscapes, home environment and people."
She's enjoying Ōtaki: "I'm loving the change of pace, the weather and the friendly, relaxed atmosphere."