Article
Otaki Today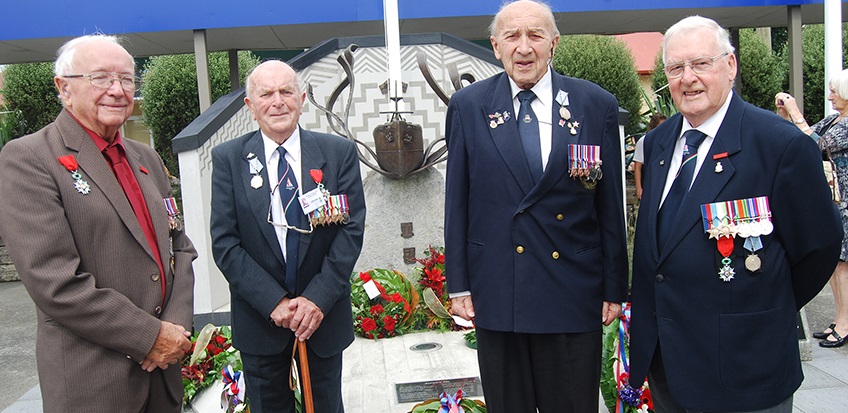 It's now 102 years since SS Otaki was sunk by the German raider SMS Moewe in the First World War.
The action and heroism on that day – March 10, 1917 – is now remembered each year at Ōtaki College. A monument installed at the college for centenary commemorations is the focal point for war veterans, particularly those who served in the merchant navy.
They came again this year, on March 11, from throughout the country to remember their comrades who died in active service and since. Even veterans from the vicious Arctic convoys of the Second World War – who are now well into their 90s – attended and once again laid a wreath, along with navy personnel, the British High Commission, Merchant Navy Association, Ngā Hapū ō Ōtaki, the Kāpiti mayor and others.
There were poignant moments as the wreaths were laid, hands on hearts and medal-laden chests, a few tears amid sombre memories.
What seemed particularly poignant was the participation of college students, who this year organised the event. Their respect for the veterans and their understanding of the circumstances in which the veterans served was obvious.
The students helped lay wreaths, lowered flags and listened attentively to the speeches.
Tutaamore Nikora also spoke on behalf of the students, and the dignitaries listened, with a few nodding heads. Tu noted the historical significance of the event to Ōtaki and the college, and acknowledged the contribution of the many people who served in conflicts overseas.
Several of the veterans later shook his hand in gratitude for his eloquence.
The impression was undoubtedly that Ōtaki College is a place where people can come from around the world to reflect and remember. The SS Otaki monument can be visited any time, and is a permanent reminder of days past but not forgotten.