Love Thy Neighbour- Concert raising funds for bushfire victims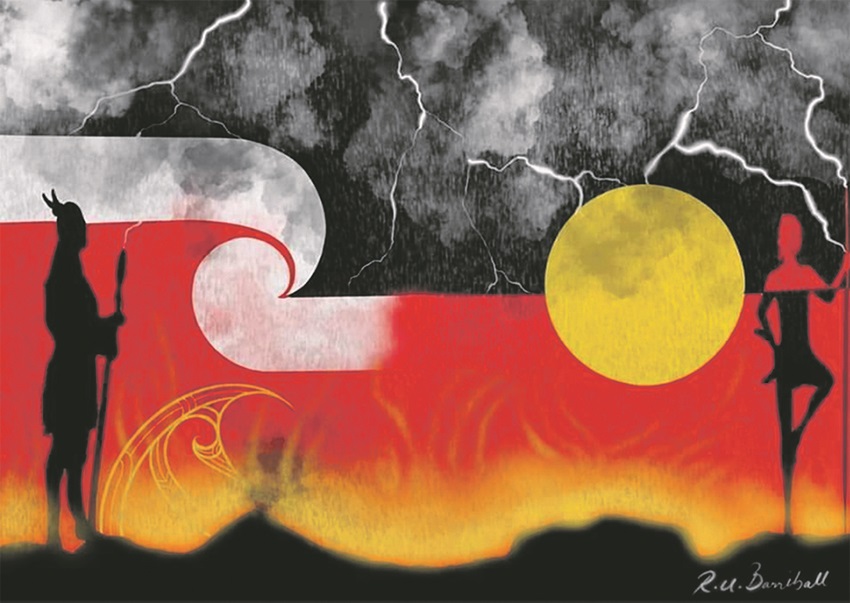 Anamia King saw an image of a singed kangaroo desperate for water drinking from a bottle held by a firefighter in New South Wales.
The image tugged at her heart-strings.
"It just broke me," she says. "I couldn't just share the post and do nothing else."
She was away from her Ōtaki home at the time, but knew she had to do something to help the people and animals being ravaged by the ongoing bushfire disaster in Australia.
For her, it wasn't going to be a simple donation to a Givealittle page – valuable as that might be. It needed to be bigger, a lot bigger.
With a background in music and having organised many other events, Anamia decided then and there to put on a fundraising concert in Ōtaki. She put her thoughts in a social media post, tapped into her networks and waited for a response.
The response was immediate and almost overwhelming. "How can I help", was a common reply from the hundreds of people who offered assistance.
"It was amazing," Anamia says. "Within days I had just about everything I needed. And it's all voluntary – no one is charging a thing, which means whatever we raise can go to Australia."
The Love Thy Neighbour benefit concert for Australia is scheduled for Saturday, January 25 at the Ōtaki-Māori Racing Club.
Anamia believes up to 7000 people could attend, such is the interest. With concert tickets at $15 for adults (14 and under free), gate sales alone have the potential to raise $100,000. The local fire brigade will also be at the concert with donation buckets.
In total, Anamia had offers from 72 bands and other entertainers from throughout New Zealand who wanted to donate their services.
She whittled it down to 14 bands performing in the morning – all from the lower North Island (Palmerston North to Wellington and including Ōtaki) with some nationally renowned bands booked in the afternoon.
"They are big names that I can't reveal just yet, but they will help make the show as big as anything we've ever had in Ōtaki."
While Anamia is volunteering all her many hours to organise the concert, she is also humbled by the offers of help. She has a volunteer administration crew of four, the racing club has opened its facilities for free, there's been no charge for lighting, the sound system, security, gate staff, rubbish collection, advertising and promotion – all the stuff that's required to put on a major show. And none of the performers are charging.
Although it's her initiative, Anamia has teamed up with another promoter, James Blake, to organise the concert under King and Blake Promotions.
Anamia says support has come from all parts of the country, but she's keen for people to know that it's still a local show.
"It's an Ōtaki event. This is the way we do things here."
The concert is being promoted as a family event, so it's alcohol and drug-free, with a designated smoking area. There are bouncy castles and other kids entertainment, and about 25 food and craft stalls.
Gates open at 9am and closedown is 9pm.
To keep up to date with information, see the Love They Neighbour benefit concert on Facebook.