Louise sharp as a tack at 97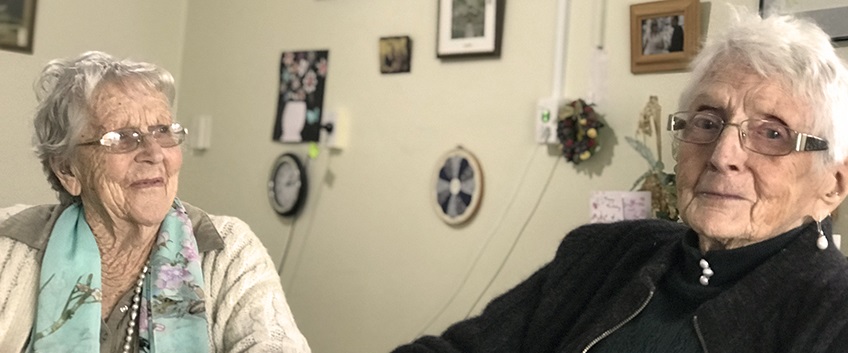 Louise Carkeek turned 97 on August 3, still sharp as a tack as she celebrated with friends and whānau at the Ocean View Rest Home.
Louise moved into the rest home just after her 90th birthday, having lived independently in Ōtaki for many years. Among her well-wishers was fellow rest home resident Mae Carson, who at 96 is close in age and did her nursing training along with Louise at Wellington Hospital nearly 70 years ago.
"It was in 1942, in the middle of the war," Louise says. "Things were quite different for nurses back then. One thing was the heavy screens we had to move around. They were hard work."
The two also spent time at the Ōtaki Children's Health Camp as nurses looking after Wellington Hospital patients who had been transferred during the war because of the fear of invasion.
Louise was born Louise Heffer in Hastings on August 3, 1922. The family farmed at Opapa. She remembers the Napier earthquake of February 3, 1931. "There were huge cracks in the ground around the farm, and it was hard limestone!"
Louise met future husband Tahiwi Carkeek of Ōtaki, first having nursed him as a returned soldier in Wellington, then later in Ōtaki when she was stationed at the health camp.
"He jumped out in front of me outside Mrs Royal's tearooms and said, 'remember me'? I didn't because we nursed so many servicemen. I was on my way to the train station to go to a nurses' training day in Wellington. He wanted to walk me to the station and by the time we got there he'd asked me for a date. And that was it."