Club bowled over by burglars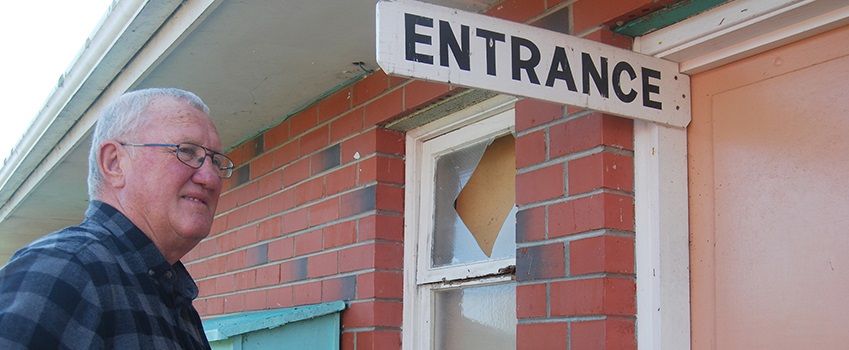 The Ōtaki Bowling Club is frustrated and angry that weekend burglars are regularly targeting their clubrooms on Waerenga Road.
The burglars have broken into the clubrooms four times in less than two months – on May 27, June 10, June 16 and on July 7. In the process, they've smashed windows – and in the latest incident a window frame – and vandalised the premises.
With cash removed off-site, no money has been taken, but some minor items have been stolen and furniture and fittings have been damaged.
Club captain Paul Selby says the break-ins are frustrating and costly.
"There's a $500 excess on our insurance, and the cost to repair every break-in is less than that,"he says. "It means we can't claim on insurance and we have to pay for the damage ourselves.
"We're a small club with limited resources, so we rely on fees and other income to continue operating. Anything spent on unscheduled repairs is money we can't spend on the club.
"We're already out of pocket by up to $1600. That's a big chunk of our income. It's frustrating."
Paul says that after talking to other clubs and leaders in the community, the identity of the alleged perpetrators is fairly well known.
"I suspect we're not the only club that's been hit recently."
The club is more than 110 years old. It recently received a grant to help replace its main bowling green with a new all-weather surface.
It will allow players to use the green all year round, including members of other clubs who look for all-weather greens for winter tournaments.
Paul says the grant has to be used for the new surface, so repairs must come from the club's own funds.
"It's at a time when we need to be looking at upgrading the clubrooms, too"
The break-ins have been reported to the police, who have advised the club that unless more information or evidence is found, they can't proceed further.
Police urge anyone who knows anything about the incidents to contact them by calling 0800 101 105 or going to 105.police.govt.nz