News
Otaki Today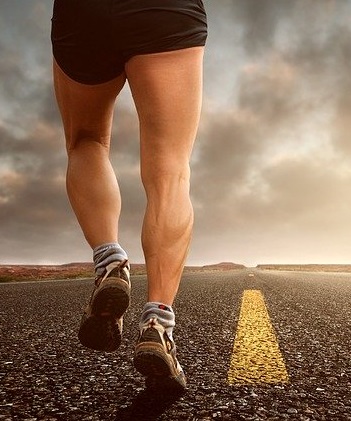 Ōtaki took its first tentative steps towards normality on Tuesday, ending 33 days when most of the community was largely confined to their homes in the Level 4 lockdown.
Cafes, engineering workshops, retail stores and other businesses began the day getting to grips with their new obligations under Level 3. Customers couldn't enter premises, coffee and takeaway food needed to be ordered and picked up or delivered, and all transactions had to be without human contact. The two-metre physical distancing rule still applied.
Despite the challenges, business owners and employees were happy to be out of their isolation, keen to get back to work.
Riverbank Engineering owner Nigel Pritchard reflected the feelings of most business people.
"Being closed for nearly five weeks has had a serious effect on our business," Nigel says. "We've got plenty of work to catch up on, but we won't get back to full capacity until the restrictions are lifted so our workers can move around freely."
Jeanine Cornelius at RiverStone Cafe was able to open their coffee cart for business, but with contactless service, there was a queue for coffee and packaged foods throughout the first two days of Level 3.
"It's certainly not like it was a couple of months ago," she said. "It's going to take a lot of getting used to – for us and our customers. But we're focused on looking after everyone as best we can in the circumstances.
"At least we've had fantastic, sunny weather to start back."
For some who have been stuck inside their bubble and not needing to go to work – or unable to because some businesses are still closed – the weather was an opportunity to enjoy recreational activities previously denied to them under the Level 4 lockdown.
At the Ōtaki Golf Club, cars were queued up outside the gate before 7am on Tuesday morning, the first day since March 26 that anyone could get a round of golf.
A steady stream of golfers enjoyed the perfect autumn conditions, with blue skies and little breeze.
The concessions to the Covid-19 crisis seemed to deter few – golfers having to play only with others in their bubble, no flag to indicate the hole from down the fairway (too many hands would have been on the flag post), no sharing of clubs, and no "19th hole" for after-match drinks and socialising.
Club president Maurice Rose said everyone seemed to be enjoying the conditions on what looked like a pristine course after nearly a month when no maintenance work could be done.
"We were lucky that the day before lockdown we got some growth inhibitor on the greens," he said. "Then we learned last week that we could get our greenkeepers out to get the course up to scratch. They were flat out, and it looks good."
At the Ōtaki Bowling Club, greenkeeper Dennis Ahern took the opportunity of an eased Level 3 to run a special vacuum cleaner over the newly upgraded greens.
Just over the fence is a big pohutukawa tree that sheds pollen on the green.
"If we don't go over the green regularly the pollen will ruin it."
With a membership that is predominantly elderly, the club will not reopen officially until at least Level 2.
At the beach, anglers were keen to get some good fish, surfers were out again and even kayaks took to the water.
Some families headed for the beach to extend their bubble to other whānau, making for some delighted reunions with grandparents.
Ōtaki gets back to work – and play