News
Otaki Today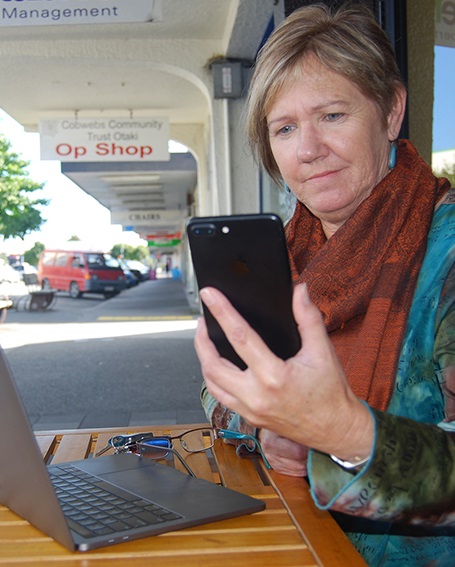 Main Street will have free wifi by the end of June.
The wifi will provide a service from the Telegraph Hotel on Rangiuru Road to the library on Aotaki Street via four access points along the street.
Visitors and locals will be able check emails, watch live streaming and perform other internet tasks by logging on with any wifi-capable device. They simply need to look for Ōtaki Public Wifi (or similar – name still to be confirmed) on their device.
"Most smart phones, tablets and laptops will be able to conveniently log on when in range," says Kāpiti Coast District Council chief information officer Ewen Church. "Wifi will need to be turned on and flight mode turned off.
"In most cases, devices will find all available wifi networks, so people will need only to select Ōtaki Public Wifi, accept the conditions of use, and click to connect."
The network speed on a user's device will depend on traffic at the time. The service is being provided by the council, and is the first in a Kāpiti town centre.
It's costing about $18,000 to install and $600 a month to maintain the 1Gb fibre connection, network monitor, network support, and annual inspection of the access points.
Broadband provider Wireless Nation is installing the fibre circuit to service the four wifi access points.
The Ōtaki Community Board's March meeting was told about the start date for the project by KCDC's manager people and partnerships, Janice McDougall. It has been on the board's agenda as a KCDC "work in progress" since at least 2015.
Ōtaki Ward councillor James Cootes is delighted to finally see the wifi project happen.
"It's unfortunate it has taken this long to be installed," he says. "The project was a response to the impacts of the Main Street redevelopment, and to attract people off SH1 to the downtown shopping area of Ōtaki. We wanted to draw attention to the fact that more exists in Ōtaki than the highway shops.
"However, now it's finally becoming a reality, it will be a welcome enhancement for Ōtaki."