News
Otaki Today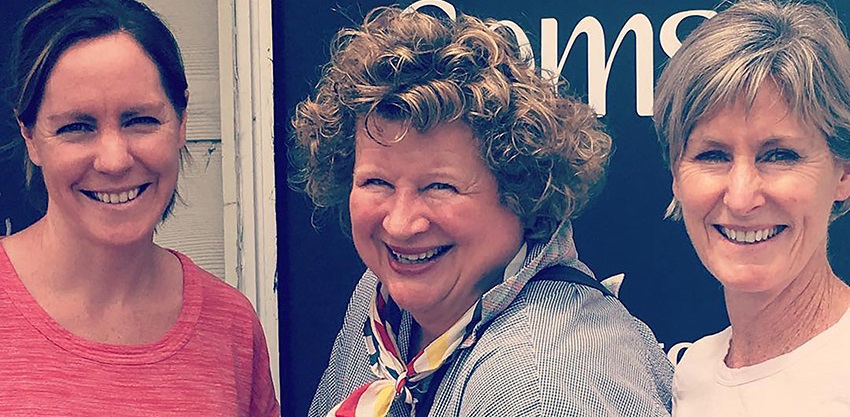 A recent visit to Café Te Horo by legendary New Zealand cook Annabelle White has put the café front and centre on the Edmonds cooking website.
Annabelle was on a road trip for Edmonds to celebrate New Zealand bakers, and along the way uncover some great Kiwi café recipes. She had been at Te Horo's Ruth Pretty Catering, and Ruth told her to pop in so see café owners Amanda Corrigan and Amanda's mother, Jackie Wood. Amanda has recently taken over the running of the café from Jackie.
"We had a great time with Annabelle," Amanda says. "She's a true legend in the cooking world and her bubbly, fun and positive personality is infectious."
Impressed with what she saw, Annabelle featured the café on the Edmonds website – edmondscooking.co.nz – not only with a home page banner, but also a photo and feature about the café's favourite Edmonds recipes, and Café Te Horo's recipe for its signature toasty cheese gems – also known famously to locals as "Jackie's Gems".
The favourite Edmonds recipes? Melting moments and afghans for Jackie; ginger kisses for Amanda. Both come from the family's well-worn Edmonds Cook Book.
"With Edmonds you know the recipe will work and we have been making them for years," Amanda says.