Getting review across the line no small job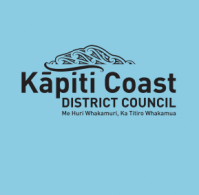 If you haven't heard about it already, at the June 27 council meeting I succeeded in passing recommendations to conduct an independent review of Kāpiti Coast District Council.
Although it took more than an hour on the day to get the recommendations across the line, it took weeks of planning and discussions to get the support to make it happen. This was no small job!
Some have criticised the timing, saying it was rushed or that it was an election stunt. The truth is I had tabled these recommendations more than two months ago, but withdrew them. Ironically, at the time I didn't even know if I would stand as a councillor again. If it was an election stunt I would have issued a media release announcing the review, the work I did to get it across the line, and I would have said I was standing again. I've done none of that.
I did what I did because I believed it was the right thing to do.
Why a review? We have some fantastic staff at the council doing lots of great things. We also have teams that are incredibly stretched. We managed to get Kāpiti included in the Provincial Growth Fund and our infrastructure team's roading work was recently regarded as some of the best in the country. But our "open for business" mantra continues to be questioned and our delivery in economic development has been lacklustre. The review I have no doubt will reflect that, and will find the areas that need improving, to lift our performance, our culture and our reputation.
The council has set up a sub-committee to establish the review terms of reference. It will cover the organisational culture, including staff satisfaction and turnover; interface between governance and staff; relationship with key stakeholders, and between staff and ratepayers; effective delivery of the open-for-business programme; and the capacity/capability of staff to deliver the council's objectives in a cost effective and efficient manner.
We will then look to appoint an independent reviewer and have a look at how the council is performing. Once we have completed the review, we can look at what we are doing well and where we can improve our performance, our culture and our reputation. Just in time for an incoming council to focus its next three years on implementing the recommendations to better serve our community.