Still too many boaties drowning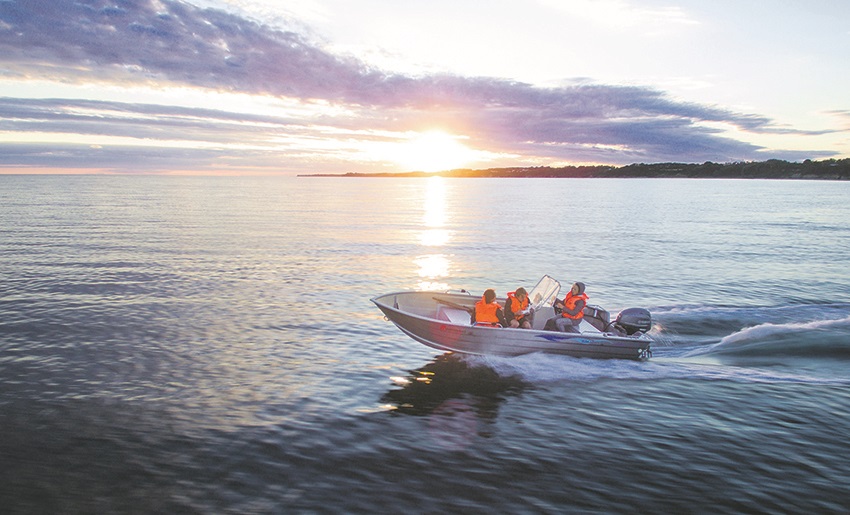 It's a fact that many New Zealanders enjoy boating and fishing. It's also a fact that too many boaties are drowning unnecessarily.
While the number dropped from 21 preventable boating fatalities in 2017 to just six in 2018, in 2019 the provisional number is back up to 18.
Every one of these fatalities is a tragedy for a family and a community, with a real and profound cost to our society.
If you're a new boat-owner we would recommend doing a Coastguard Boating Education skippers course to learn the ropes and your responsibilities. The number of people who owns boats is rising, but the level of seafaring knowledge is not. Doing a skippers course will get you up to speed and keep you and your passengers safe.
Wearing a lifejacket is key to staying safe out on the water. Lifejackets save lives and this is backed up by the data.
During the past 10 years, in 73 percent of the 170 boating-related preventable drowning fatalities (powered, non-powered and sailing) lifejackets were either not available, carried but not worn, or incorrectly fitted.
So not only does a lifejacket need to be worn, it also needs to be correctly fitted and maintained. Even when tightly secured, lifejackets have a tendency to ride up on the wearer if there is any wave action. Crotch straps are mandatory for all child-sized lifejackets.
The skipper of a boat is legally required to have correctly fitted lifejackets for everyone on board. Maritime rules state that it's the skipper's legal responsibility to ensure that lifejackets are worn in situations of heightened risk, such as when crossing a bar, in rough water, during an emergency, and by non-swimmers.
However, there may be no time to grab a lifejacket unless it's close at hand, and it's extremely difficult, if not impossible, to put on a lifejacket once you're in the water. You should as a rule wear your lifejacket at all times.
Also, old lifejackets are no good in an emergency.
Lifejackets more than 10 years old should be replaced even if they look fine. People need to be aware lifejackets don't last a lifetime and deteriorate over time due to exposure to seawater, sun and general wear-and-tear.
Coastguard's Old4New Lifejacket Upgrade campaign, currently touring the country, enables people to trade their old, damaged, or out-of-date lifejackets for a great discount on a new, quality Hutchwilco lifejacket. Find out more at www.old4New.nz
Boaties also need to take two separate forms of waterproof communication, check the weather forecast, avoid alcohol and make sure they have enough fuel on board.
The two forms of waterproof communication should be a VHF radio or a distress beacon, and a mobile phone in a waterproof case. If you're the skipper, you're legally responsible for those on board. Double-check all your gear is in good working order and stay within the limits of the boat. This reduces the chance of anything going wrong and will help keep people safe out on the water this summer.
While enjoying the water is part of New Zealand's way of life, the dangers are real and things can change quickly.
By Jonty Mills, chief executive, Water Safety NZ