Article
Otaki Today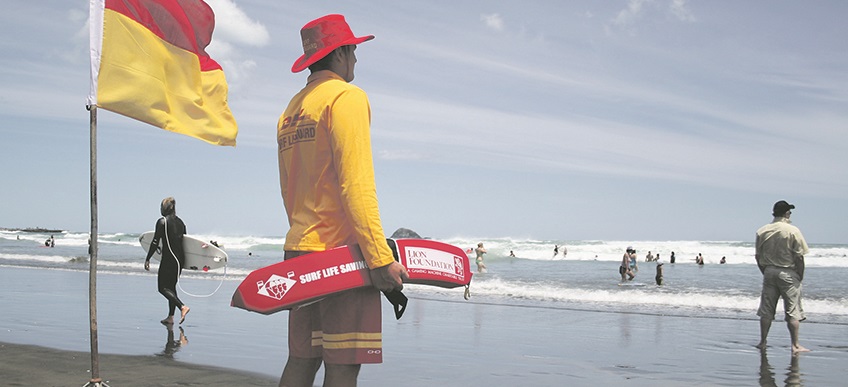 The rescues at Ōtaki and Himatangi recently are a timely reminder as we head in to summer that we need to respect the water.
While we all get excited at this time of year as the weather and water warms up, holiday season approaches and it's time to hit the beach, it's also critical that families think about water safety. The outcomes of these rescues could have been very different. In both instances it was lucky that an off-duty lifeguard was in the vicinity.
While the evenings get longer, swimming at the beach outside patrol hours is simply not worth the risk, especially when it comes to children. Rips can develop and it is also often in these situations when an adult goes in to help and drowns themselves.
The key takeout from these lucky escapes is: always swim at a patrolled beach during patrol hours. It's also critical families talk about what to do if you should get caught in a rip. This is a major focus of Surf Life Saving New Zealand this summer with its 3Rs campaign.
The key message is if you get caught in a rip, remember to Relax and float, Raise your hand to signal help and Ride the rip until it stops so you can swim safely back to shore.
Panic and swimming against the rip are what cause people to drown, and what the rescue at Himatangi shows is that being able to calmly float on your back is a skill that can save your life.
Parents can take their children to the pool and practise this simple skill and talk about it around the dinner table.
Six under-5s have also drowned this year. That's six too many. The only way to keep babies and toddlers safe around water is constant active adult supervision at all times. Don't leave children supervising children. Check holiday properties for water hazards and accessways to water, put away your mobile phone and supervise them.
Too many people continue to drown in New Zealand waters in preventable incidents.
Drowning is the leading cause of recreational death and the third highest cause of accidental death in New Zealand.
While last year was the second lowest toll on record with 66 preventable fatalities, as of December 4 this year there have been 71 – and summer has only just begun.
While we can advocate for more resources to tackle New Zealand's drowning problem it also comes down to personal responsibility. Educating yourself and your family about water safety, following the fundamentals such as swimming between the flags, learning water safety skills, wearing your lifejacket and knowing when to pull back when there are risks present will keep you and your family safe.
All too often people think "she'll be right" and take risks that cost them their lives. We see it time and time again in our drowning statistics.
Learning how to float on your back, what to do in a rip and assess risk are all taught as part of Water Skills for Life.
This is Water Safety New Zealand's comprehensive education intiative for years 1 to 8 which we are trying to get into every New Zealand primary school.
WSNZ believes this is the best way to tackle New Zealand's drowning problem, through investment in grassroots education.
To find out more, see waterskills.org.nz.
Encourage your children's primary school to get involved. Increased levels of water safety education among our tamariki will help us bring down our high drowning toll.
Jonty Mills is CEO, Water Safety New Zealand
To learn more about water safety go to the Water Safety NZ website: watersafety.org.nz
See: Dog-walker Pete saves two in beach rescue