Rock up to Rockabilly 2019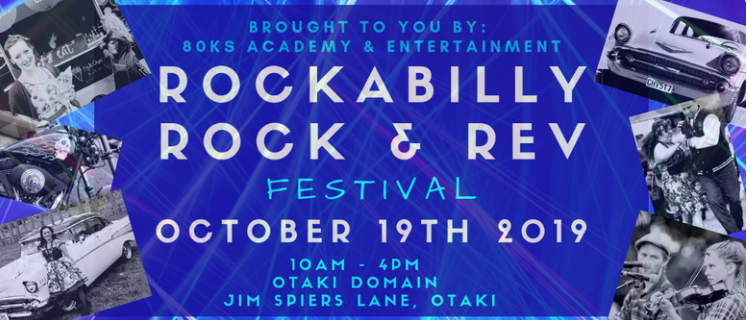 Rockabilly is back. The 2019 Rockabilly Rock & Rev Festival is at Ōtaki Domain on Saturday October 19.
This year's festival features a programme with live bands and talented musicians, top rock 'n roll dancers and entertainers, rides and jumpy castles for the children, and martial arts demonstrations. There are plenty of stalls booked at the Domain, including alternative styles and trucks from the Food Truck Revolution. Official photographers will be taking photos during the day and there's much more on offer.
The festival includes the rev and shine of classic cars and hot rods that are arriving from car clubs throughout the lower North Island.
Organisers are expecting great crowds. Anamia King, director of 80K's Academy & Entertainment, which is lavoring the event, says she and her team are excited about the 2019 festival.
"It's going to be an amazing festival that everyone can enjoy, no matter what your age," Anamia says. "There's something for everyone."
She's urging festival-goers to dress for the occasion – rockabilly, rock 'n roll, pin-up and greaser styles.
"Or just come as you are and enjoy the day."
n Gate entry is either a non-perishable food item that will be donated to the local food banks, or a gold coin entry fee. Māori Women's Welfare League will greet visitors and receive food items and/or entry fee.