News
Otaki Today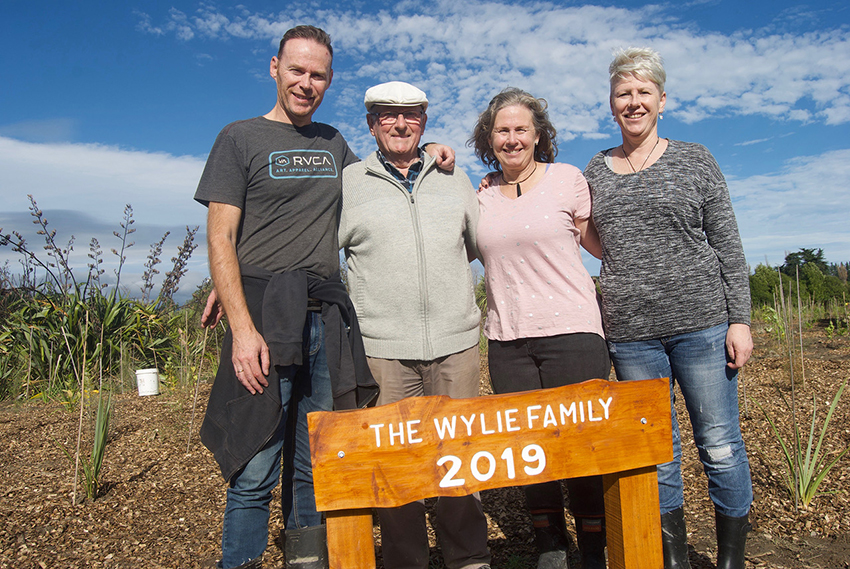 The Friends of the Ōtaki River (Fotor) is celebrating its 20th anniversary this year with a record number of trees to be planted.
A total of 7000 trees are scheduled to be planted, but more could be added. A major planting programme is under way, continuing through the winter months (see table).
Several organisations and individuals have become partners in the planting programme.
One is Manakau School, which is a planting partner for June 5, Arbor Day. Students have already potted 1000 plants and will be on hand with family, supporters and friends to plant them on Arbor Day.
The Manakau community has got behind the school, with assistance and services supplied by The Greenery, Manakau Village Nurseries, Ferns of Manakau, Horrobin & Hodge, Quarter Acre Café, Alan Gibson Contracting and Brown Acres Market.
A thousand more trees will be planted thanks to Trees that Count, an umbrella organisation co-ordinating projects nationwide to plant native trees. The trees are supplied by The Greenery, Manakau, and will be planted by Ōtaki Lions Club as a planting partner on Sunday, July 21.
Members of the public are welcome to join in any of the plantings.
Other plantings will be done along the riverbank and at the estuary in association with Greater Wellington Regional Council.
Meanwhile, Greater Wellington Regional Council says in the year to June 30:
 Ōtaki Flood Protection expenditure was $1.06 million
 Major works included bank maintenance, planting 1200 willow poles, lower Rangiuru rock wall repairs (700 tonnes), clearing after flooding
 42,162cu m of gravel was extracted.
The GWRC budget for 2018-19 is $1 ,502,000, including a re-start of the lower Waitohu Stream Project, completion of the Flood Plain Management Review Plan and issues surrounding access to Lake Winstone.