Kids get back to school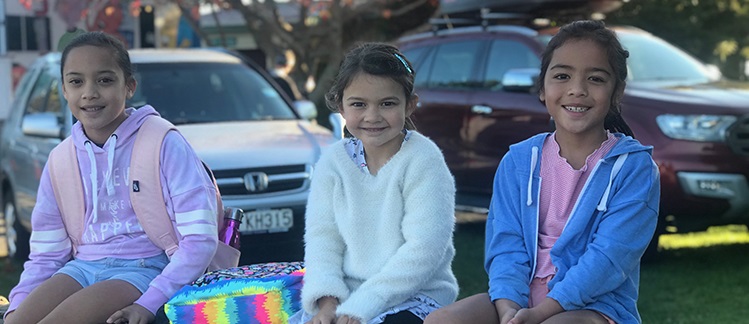 Hundreds of children throughout the Ōtaki district got back to school on Monday (May 18), after a break as long as the summer holidays.
Having had eight weeks staying at home, children – and parents – were keen to end their Covid-19 lockdown that began for most school children on March 24.
The mood outside school gates on Monday was excitement for the kids, along with plenty of hugs for friends not seen for weeks, and relief for many parents and care-givers who had worked hard to keep kids occupied.
Maverick King, 5, was happy to get to Waitohu School – it was his first-ever day of school and in a new town.
"We came up from Paraparaumu just before lockdown and just love it here," Mum Tamsyn Field said. "Maverick was itching to get to school and meet new friends."
Teachers and support staff have been busy during the past couple of weeks gearing up for a new term, reworking school assignments, sanitising classrooms and playground gear, getting grounds tidy and fields mowed.