News
Otaki Today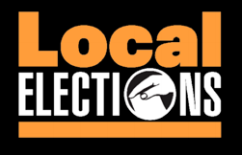 The preliminary results of the local body election are in and little has changed in Ōtaki's council representation – but what is emerging is a contest for the chair of the community board.
Ōtaki Community Board member for the past three years Shelly Warwick has confirmed she will contest the chair, which will be decided at the first meeting of the new community board on Tuesday, November 12. Shelly and incumbent Chris Papps, who has been a board member since 2013 and chair for the past three years, will need the support of two other members from the five-person board.
The keys are likely to be new member Stephen Carkeek and Marilyn Stevens, who has been on the board since 2016. She told Ōtaki Today she wasn't yet in a position to publicly support either Chris or Shelly.
"There needs to be some serious discussion I think before any decisions are made."
Steve couldn't be contacted for comment by press time.
James Cootes, who by virtue of his position as the Ōtaki Ward Councillor is also on the OCB, says he supports Chris continuing in the role, but would be happy to work with whoever the board voted in as chair.
Meanwhile, voter turnout in Ōtaki for the elections was well below half of all eligible voters. Preliminary figures showed only 43.6 percent bothered to vote. The turnout across the Kāpiti district was a little higher at 45.12 percent.
The elections brought all three Ōtaki-based councillors and the mayor (also living in Ōtaki), back to the council table. Mayor K Gurunathan gets another three years after promising, among other things, to give more power to community boards. He beat off challenges from Jackie Elliott, Gwynn Compton and Martin Halliday – the latter two entering council for the first time.
Ōtaki councillors re-elected are James Cootes, Angela Buswell and Jackie Elliott.
The new Kåpiti council includes: Mayor K Gurunathan, Angela Buswell, Gwynn Compton, Jackie Elliott, Janet Holborow and Rob McCann. Elected as ward councillors are James Cootes (Ōtaki), Jocelyn Prvanov (Waikanae), Martin Halliday and Bernie Randall (Paraparaumu), and Sophie Handford (Paekākāriki-Raumati).
In Horowhenua, Michael Feyen has been ousted as mayor, with Bernie Wanden taking the reins. Successful candidates for councillor positions are David Allan and Ross Brannigan (Kere Kere Ward); Robert Ketu (Miranui); Victoria Kaye-Simmons, Jo Mason, Sam Jennings, Piri-Hira Josephine Tukapua and Todd Isaacs (Levin); Wayne Bishop and Christine Mitchell (Waiopehu).