News
Otaki Today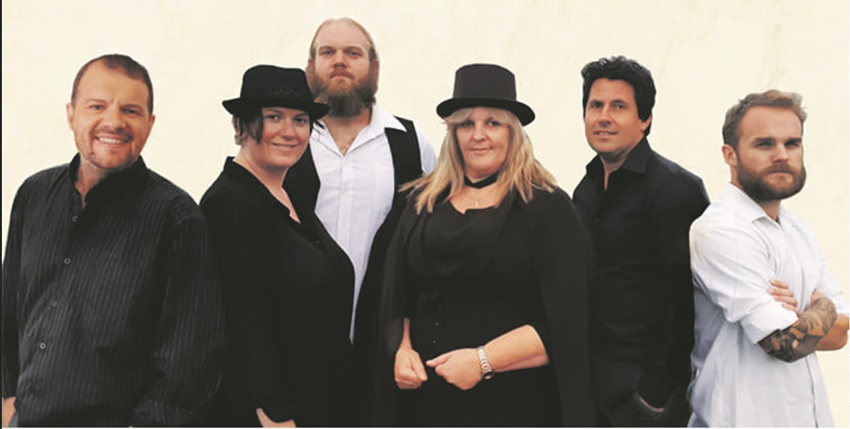 The Seven Wonders Fleetwood Mac Showcase is a highlight of the on-stage entertainment at the 2020 Ōtaki Kite Festival.
Wellington-based and featuring Ōtaki drummer Jared Carson, the band has been selling out concerts throughout the region with its Fleetwood Mac tribute songs. The band will be performing both days from 2-30pm.
Rising local stars Tui Tahere-Katene and James Stent return to the kite festival on the Saturday after wowing the crowds at last year's festival. The duo have gone on to perform throughout the country and are in high demand.
In the same midday to 12.30pm slot on the Sunday, Ōtaki College's kapa haka group goes on stage. It's sure to be a rousing performance.
A regular feature of the kite festival has been the Taiko Drummers.
Set up in front of the stage from 10.30-11am on both days, the troupe is always a crowd favourite. Booming drums, Japanese costumes and plenty of action draw attention every year.
Not all the entertainment, however, is on stage. The Phoenix Kite Collective from Queensland are back with even more tricks with their stunt flying. The Aussies have been at the past two kite festivals, where they have enjoyed interacting with the crowds and talking about their passion – kites.
They and the other guest kite flyers are always happy to talk to visitors about their kites – as long as they're not battling the elements to keep them flying!
On the Sunday, the Ōtaki Surf Life Saving Club has a demonstration from 11.45 to midday in the water between the flags.
For kids and adults alike, a kite buggy from Nelson is operating on the beach from just north of the surf club to the Waitohu Stream. It's a fun way of seeing the beach.