Community loses 'extraordinary' leader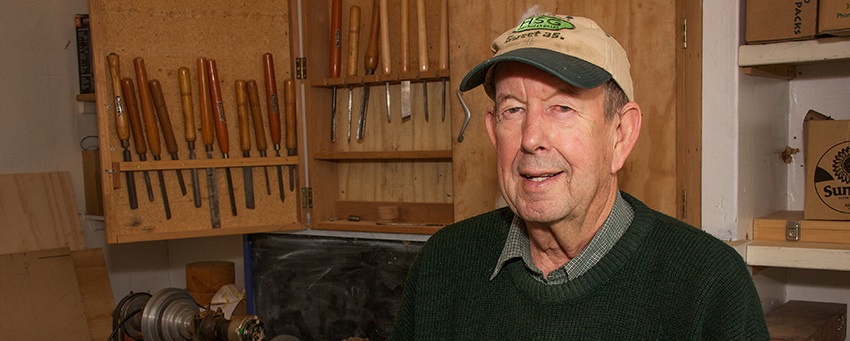 Ian Futter had a life working in agriculture management. In his retirement, he immersed himself in the Ōtaki community, giving strategic direction in forming the local MenzShed and Amicus (formerly Probus) clubs, and spent 20 years with Lions.
He died of pancreatic cancer after a short illness in July, at the age of 75. More than 250 people attended a service at the RSA on July 18 to share their memories of how Ian touched their life, and to celebrate his legacy.
Ian met his partner, Pat, while he was at Taratahi Agricultural Training Farm in the Wairarapa.
During his long career at Wrightsons, and with Farmlands where he set up new branches across New Zealand, he developed a reputation as a determined and skilled manager of people.
"We were great mates," colleague Jim Bowden recalls, who worked with Ian for 12 years. "We used to share great banter, and in the tone of Captain Mainwaring from Dad's Army, I would sometimes call him 'you stupid boy'! The new staff wouldn't know what to say. However it's not repeatable what he would call me."
Don Howdan said Ian put his hand up to become the first vice president of the Ōtaki Lions Club in 2014.
"I didn't know much about Lions and Ian had done this many times before, at various clubs around the country, contributing to his community. He was a huge help in getting things off the ground.
Ian always had an opinion and was not afraid of sharing it, and he was
invaluable to us and Lions. His passing leaves a huge hole. Our community has lost an extraordinary person."
In 2014, Ian became the first secretary and was elected chair of the newly formed MenzShed, a role he filled until a few weeks ago when he became unwell.
"Ian's stewardship of the club was at all times focused on the well-being of the members," secretary Tony King said. "His leadership was wise and he never lost sight of the MenzShed's purpose.
"We owe an enormous debt to Ian for his passion and strength. The Shed will continue to follow his example and support our precious community."
Five years ago, local single mother Kaye Simcox, who was diagnosed with terminal cancer, put the call out for help with her young son Jayden.
"When we were in dire straits, I needed someone for my little guy. Ian became Jayden's brother, friend and father. They would chat on the phone.
"He helped teach him so much, involved him in the MenzShed and taught him lots of guy's skills. He was our friend. We will both miss him so much."
When Ōtaki photographer Simon Neale captured Ian Futter in 2014, he shared with Simon what it meant growing up.
"For us New Zealanders it's a case
of, if you don't do it, it doesn't get done. Most people would give building a house a go, building and maintaining. I renovated my whole place, inside and out. I did it all myself. I picked up those skills because I spent two years as a cadet on a farm over the Wairarapa. As part of the farming fraternity, if you didn't do it, it didn't get done."
Ian leaves behind his wife, Pat, and sons Chris in Adelaide and Malcolm in Wellington.