Cheers to local kids winning all in their path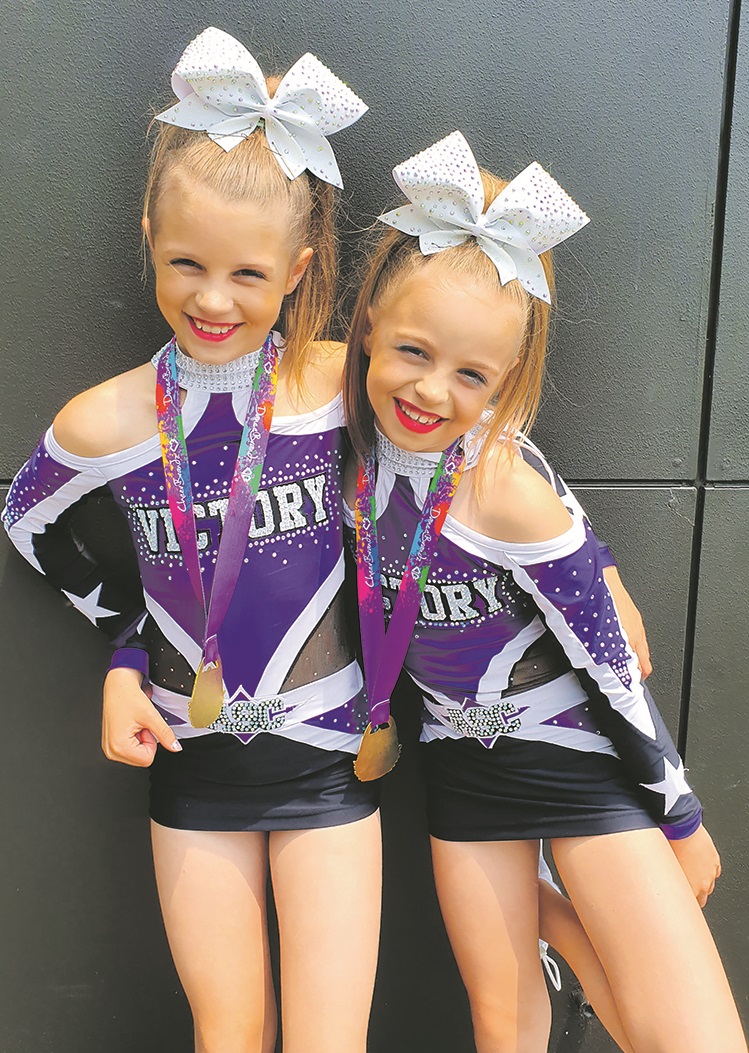 Ōtaki girls Déjà and Kaylah McGee have a great future as cheerleaders if their recent success is anything to go by.
The sisters, aged 9 and 7 respectively, are in the level 1 Kittyhawks team, part of the Kāpiti-based All Star Victory. In competitions this year, the team has been unbeaten.
Their first placings include: Battle in the Bay championship at Tauranga on August 4; Olympia (Auckland) championship on August 17-18; Ministry of Cheer (Wellington) on August 25; Spring Carnival (Auckland) on September14; and the National Championships in Auckland) on September 16-17.
At the Nationals, the Kittyhawks not only won their division, but were placed second overall after the scores were tallied for all teams in all age groups.
Deja and Kaylah's mother, Bronwyn Doar, says the girls have been doing cheerleading for two years.
"The championships are usually from August to November, but they train all year," Bronwyn says. "They put a lot into it, with two-hour training sessions at Paraparaumu twice a week."
Like many aspiring athletes, the girls are aiming for the World Cheerleading Championships.
The sport runs in the family, with Bronwyn having coached and cheered for 10 years. She was in the original Team NZ team and competed at the World Champs in the United States (twice) and Australia (three times).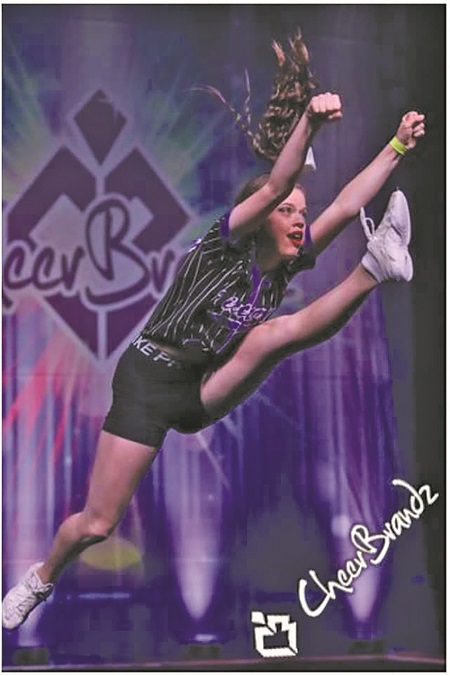 Meanwhile, another local girl, Paige Housiaux, 13, has been named in the New Zealand Central Development cheerleading squad.
Paige was recently elevated to the top level 4 elite team, the Blackhawks, up from the level 2 Spitfires team. She has been cheerleading for the past seven years.
Cheerleading is a sport that builds strength, co-ordination and flexibility in a team environment. While cheerleaders in some other countries, particularly the United States, cheer for a sports team to motivate them to provide crowd entertainment, in New Zealand it's become a highly competitive sport, with hundreds of participants and competitions being held regularly throughout the country.
Often complex and aerobatic routines typically range anywhere from one to three minutes, and contain components of tumbling, dance, jumps, cheers and stunts.
"It's probably easiest to describe it as incorporating both dance and gymnastics," Bronwyn says.
Cheerleading originated in the United States, and remains predominantly in America, with an estimated 1.5 million participants in all-star cheerleading. Wikipedia says the global presentation of cheerleading was led by the 1997 broadcast of ESPN's international cheerleading competition, and the worldwide release of the 2000 film Bring It On. Due in part to this exposure, an estimated 100,000 participants are scattered throughout the world in Australia, Canada, China, Colombia, Finland, France, Germany, Japan, the Netherlands and the United Kingdom.