Article
Otaki Today
It was about midday on March 1 that I got a text from flyer and local architect Rob Kofoed.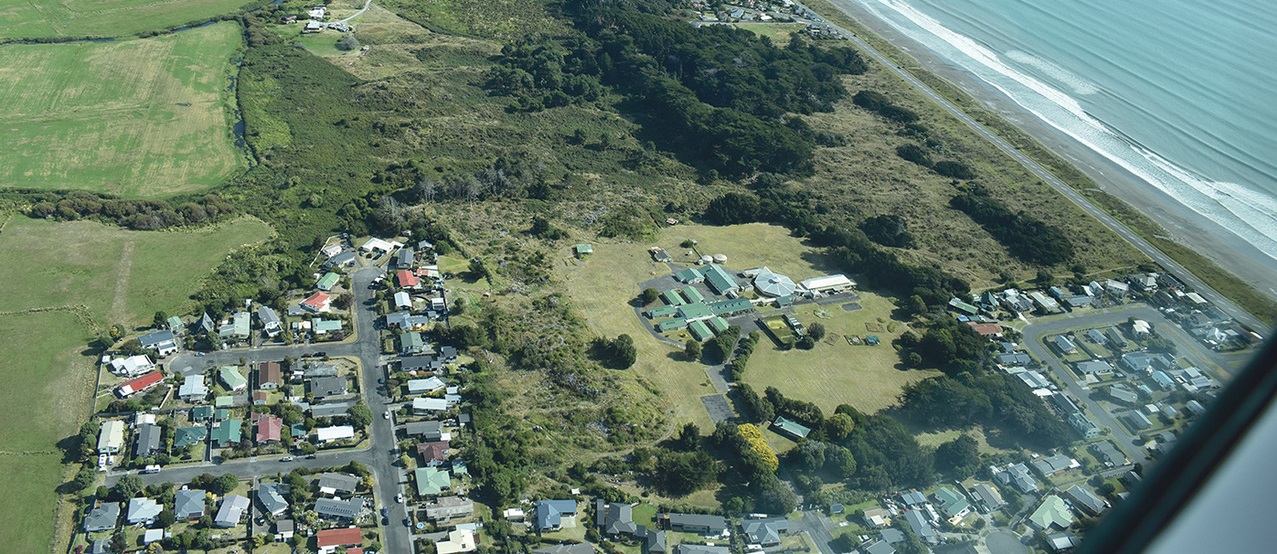 "How would you like to take a flight this afternoon?" he said.
It's not every day I get asked to go aloft for an aerial view of Ōtaki, and apart from an invited excursion on Chathams Air's DC3 early last year, I'd never flown over my own patch.
"Of course," I replied, trying to seem nonchalant but quietly excited about the opportunity. I was certainly eager and though like most a tad apprehensive about the dangers of flying, I was assured because of the experience of the pilot. Rob has been flying for nigh on 40 years, he's a flying instructor and assessor for pilot re-licensing.
I also wanted to get a look over the Te Horo aerodrome, a block of land where many moons ago I recall going to regular country fairs where they had wood-chopping, candy floss and other old-style attractions. I suspect the old go-kart track used to be there, too, or certainly nearby.
Rob keeps his Cessna 172 at the aerodrome, and I'd heard some Tiger Moths were flying in for an overnight stay, so that was worth a photo (see p4).
Once airborne, it was clear Ōtaki was a different place than I imagined at ground level. There are houses and businesses I never knew existed, and the unique perspective gave a clear indication of how close landmarks were to each other.
It was also clear how the natural landscape has shaped Ōtaki. The Ōtaki and Waitohu rivers are dominant features, as is the ocean beating relentlessly on the beach.
And then there is Kāpiti Island, like an ancestor lying quietly offshore ready to grumble if you didn't respect the mainland and its bounty.
We live in a fantastic part of the world. It's always great to look at it differently every now and then.
Ian is editor of Ōtaki Today