Article
Otaki Today
Boysie Barrett
17.09.1939 – 01.12.2019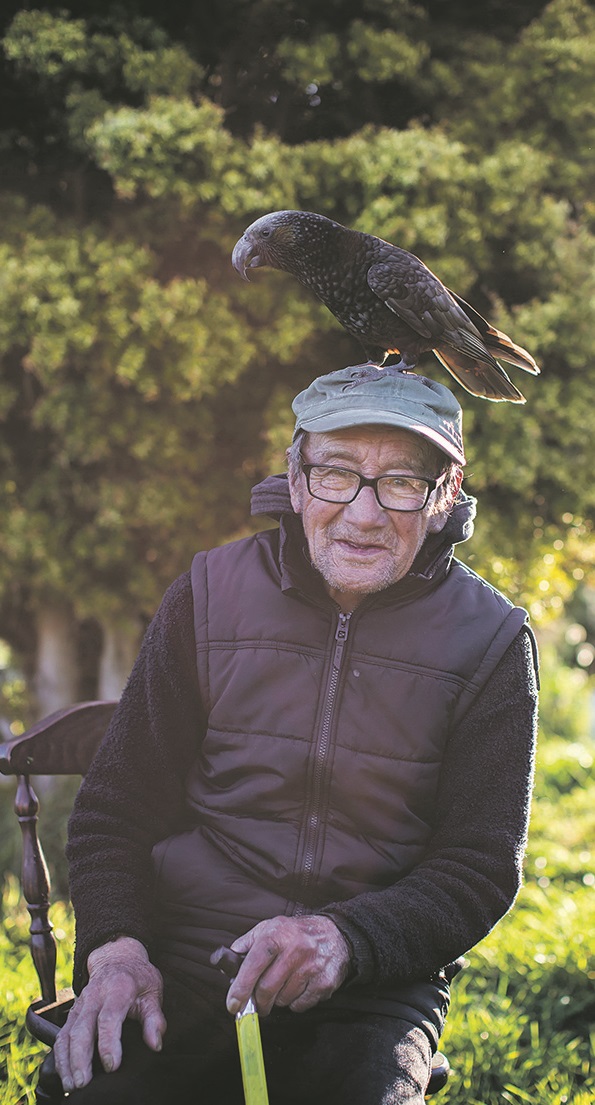 Frederick Haumia Leo (Boysie) Barrett had 80 years of a life well lived.
Eventually returning to what he always called home on Kāpiti Island, Boysie travelled the world and engaged in a wide range of endeavours.
His first job was none too glamorous, as a delivery boy for Bing Crosbie at the Self Help store in Ōtaki where Garth Carkeek was his senior. Enjoying being an entertainer, he played saxaphone at the Blue Moon Ballroom in Paraparaumu with fellow Ōtaki musicians Martin Winiata and Glen Hawthorne.
In the late 1950s he moved away from his town of birth, originally to the bright lights of Wellington where he became a barman at the upmarket Wellesley Club.
"He worked at some pretty swanky joints, and some not so swanky," brother John says. "But it was ideal for him because he was always able to engage with people. He just loved to talk. It was a standing joke that he'd been to Oxford University, such was his professed knowledge of so many things."
However, his engaging personality allowed him to rub shoulders with many prominent business people. John says he was always amazed at how many people Boysie knew and could have a chat to.
Boysie moved on from Wellington and worked in tourist establishments around the country, including the Hermitage Hotel, Portage Resort and Chateau Tongariro.
He worked on commercial fishing boats, first in New Zealand and then in Indonesia, and fished for prawns in Western Australia and the Northern Territory. He also had a stint as a builder in north-west Queensland.
However, with his love of Kāpiti Island, he was bound to return, which he did more than 40 years ago. On the island, he could claim to be a marine scientist, ornithologist, conservationist, a chef – with a speciality of paua fritters – a model boat builder, art painter, saxophonist, counsellor and a conoisseur of fine wine, even if it was invariably a rich red.
"But most of all, Boysie was a racconteur," John says. "He loved to tell a story. He had a knack for entertaining people.
"He'd like nothing more than to share a ciggy and a drink with his neices and nephews – and any other whānau who had the time to listen to his accumulated stories. It was not so much imparting wisdom, more voicing an opinion on life and everything else."
Boysie loved Kāpiti Island, where the Barrett whānau have lived for generations. In December 2018, he had a stroke and was rushed to Wellington Hospital. He never returned, spending the last year of his life in care at Paraparaumu, tantalisingly close to the island sitting just offshore.
John says that by any measure, Boysie had a rich and full life. It was, of course, a topic of conversation at his tangi.
"We agreed that by comparison with Boysie, some of us have led pretty ordinary, somewhat bland and uneventful lives. He lived on the edge for a good part of it, and he got away with it in a way that most of us wouldn't.
"Some lives are remarkable for the sheer breadth and scope and content. Boysie's was one of those."
Boysie had three marriages, to Pam, Lois and Jeanette; had five children, Coral, Pania, Kendra, Waiana Marie and Adam; and two grandchildren, Leo and Pipi.