News
Otaki Today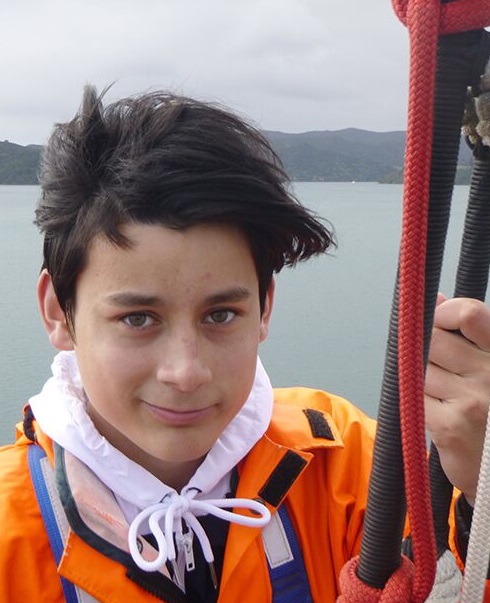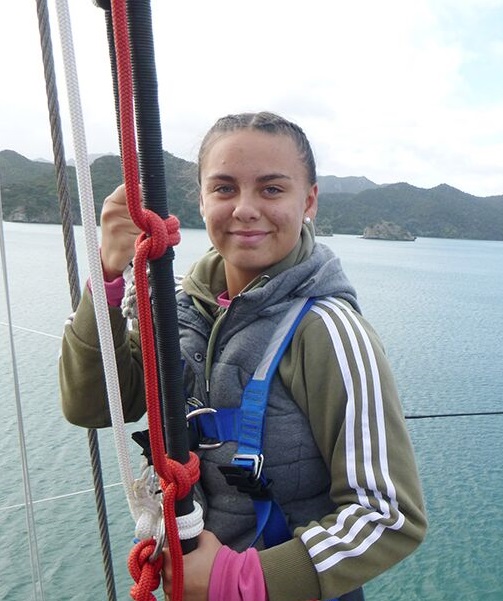 IN THE RIGGING: Otaki College students Jesse Green, left, and Kyla Tawhara-Royal high in the rigging on the Spirit of Adventure sailing ship. – Photo: Spirit of Adventure
Two Ōtaki College students who sailed on the Spirit of Adventure would recommend the experience to any young person.
Kyla Tawhara-Royal and Jesse Green had 10 days on the sailing ship in May. The voyage is described by the Spirit of Adventure Trust as a life-changing experience – something that's clearly been the case with Kyla and Jesse.
The opportunity was made possible with a new annual scholarship from Stuart and Mary Pritchard, via the XŌtaki College Alumni Trust. Stuart is a former student and inaugural chair of the XŌtaki trust.
The scholarship was originally going to fund Jesse to take up the sailing challenge, but another space became available at no extra cost, so Kyla joined her fellow Year 12 student.
"I'm really an outdoors type, so I loved it," Kyla says. "I got lots out of it, especially the confidence to be a leader. As a leader you have to look at how you can motivate others.
"It was a big part of the experience."
Jesse says it wasn't quite what he expected.
"I thought it would be just 10 days sailing around. It was a lot more than that. We had to do things like climbing right up the mast, which was really high, and learn how to row from the ship to shore.
"There were definitely some things I didn't think I could do, but I did."
Both students say they've changed their view of life after the experience. Even some bad habits have been discarded and routines changed.
For example, Kyla says she now gets up at the same time every day. And before the sailing expedition, Kyla had been considering a career in beauty therapy.
She's now considering doing courses in tourism, and possibly a military career – perhaps not surprisingly, with the Navy.
For Jesse, the voyage has reinforced his desire to "do something similar" to what he'd done on the ship, and also join the military when he finishes college.
The 10 days of sailing with about 40 students ages 16-18 began at Auckland and included time around Great Barrier Island. About 1000 young people a year get on board to experience what's billed as "the trip of a lifetime".
The Spirit of Adventure Trust says time on the ship helps young people unlock their potential, leaving them ready to face your future.
"You'll leave with a whole new set of skills, lots of new friends and a new confidence to take on the challenges in life."
The voyage is based on learning by doing. There are all sorts of challenges to face and lots of activities on the ship, on the water and on shore.
"On Spirit you'll improve your communication and leadership skills and learn the importance of self-awareness and being a part of a team. As you face the various challenges, your confidence will increase as you increasingly move outside of your comfort zone.
"You'll meet other young Kiwis from a wide range of backgrounds and cultures. Over 10 days you will come to depend on each other, learn tolerance and acceptance and create close and lasting bonds. Once you leave the ship you are connected to the Spirit community for life! You'll have the opportunity to return as a crew member and share your experiences with others."