A Royal alliance 70 years in the making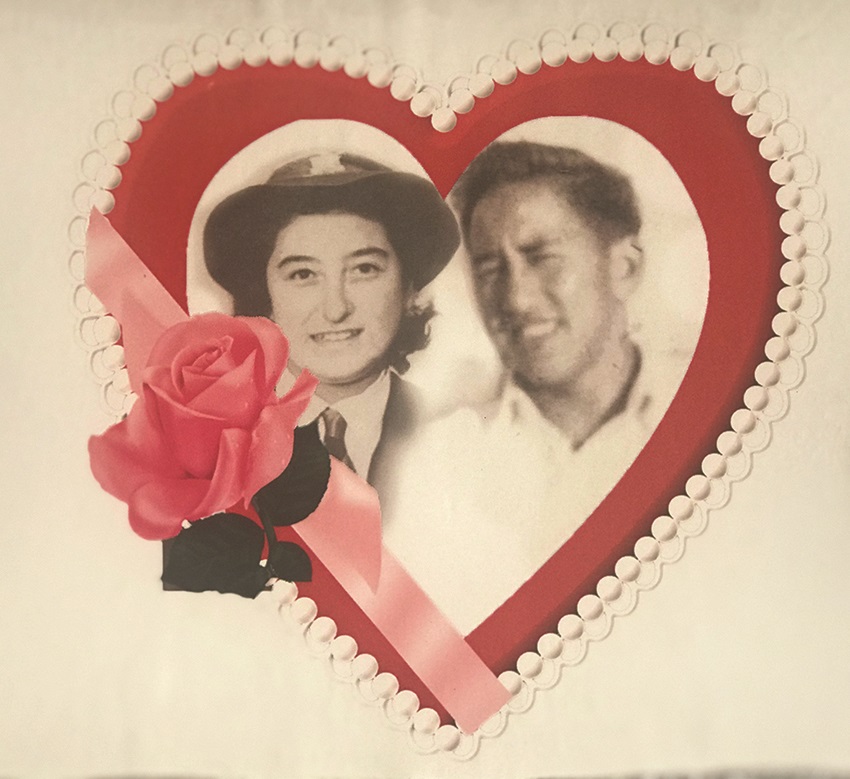 Wehi and Hira Royal celebrated 70 years of marriage on February 4 at their home on Raukawa Marae, just metres from where it all began.
They were married by Rev Paul Temuera in 1950 at the Raukawa whare nui, necessitated because Rangiātea Church was being restored at the time as part of centenary celebrations. It was a small ceremony attended by Hira's mother, Kahu Bell, Pat Bell (Hira's sister), Matenga Baker and Aaron Cook.
Money was a bit tight for the teenage bride and groom, so there were no photographs taken. The wedding breakfast was corn, brisket and cabbage boil-up.
The couple lived at first in the house where they now reside at Raukawa where their first son, Eddie, was born. Eddie was named after Hira's father, Ted Bell.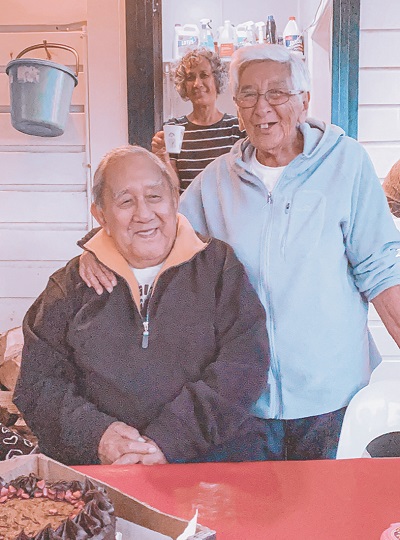 They then moved to a bach at the back of a house in Mill Road owned by long-time Ōtaki School teacher Moana Lochore. They later moved in to the house, taking over two bedrooms.
"Mrs Lochore was wonderful," Hira says. "She was a special friend."
However, the family was growing – eventually to reach 12 children, including a whāngai daughter, Meilene Pou. After Eddie were Miri, Sylvanus (dec 1973), Hepa, Kahu, Patricia, Renata, Reggie (dec 2016), Mahina, Mereana and Rititia.
In 1954, Wehi (often known as Willie because many Pākehā had trouble pronouncing his real name) and Hira built a house in Anzac Road, where they were to bring up most of their children. Originally only two bedrooms, it expanded with new rooms built.
There were special whānau memories made in Anzac Road, on the banks of the Mangapouri Stream.
The stream was a great food source – with tuna (eels) and crawlies – and it was the kids' playground and swimming area. They looked out for each other and their safety.
Hira says they were wonderful years, happy and busy but there was always time to spend with the children, even though there was also always a baby to care for. Changing nappies was a constant.
"They weren't disposable ones like today," she says. "You got great satisfaction from seeing a line of lovely white nappies blowing in the wind on the long clothesline."
Wehi worked most of his life laying cables and roads in Wellington for McLaughlin Asphalts. He travelled every work day in a van that left with many Ōtaki workers early every morning.
Hira involved herself in many local organisations, including as a founding member of the local playcentre. She worked for a time at the sanatorium, and immersed herself in the church, becoming a minister at Rangiātea.
After 70 years, the couple retain a wonderful sense of humour, surrounded by their children, their 32 grandchildren, and 45+ great-grandchildren and great-great grandchildren.