News
Otaki Today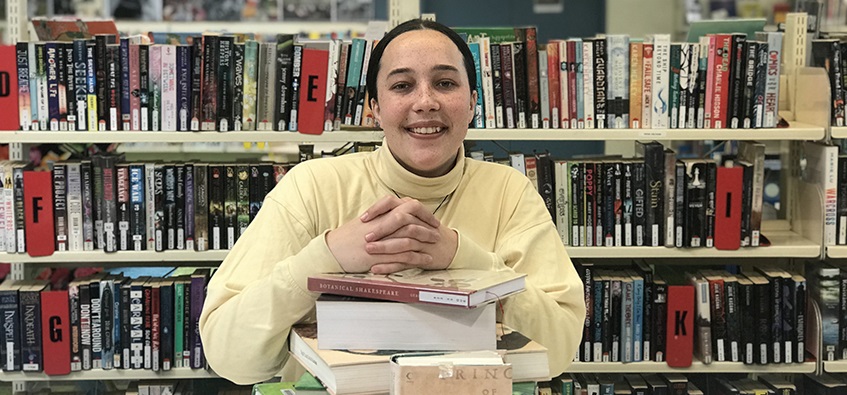 Young Ōtaki College actor Parekawa Finlay is off to the Globe Theatre in London thanks to the generosity of the XŌtaki College Alumni Trust.
The trust came up with the $9000 required after hearing of Pare's selection to attend the theatre made famous by bard William Shakespeare.
"We knew it was a once-in-a-lifetime opportunity, so the XŌtaki committee got together and came up with the funds, along with the Philipp Family Foundation Trust," XŌtaki chair Max Lutz says.
"XŌtaki has helped a lot of students in its five years of existence, and we're really pleased to be able to help Parekawa."
The Philipp Family Foundation Trust came up with $3300 of the $9000 total, which includes air fares, accommodation, course fees and a living allowance. Pare is understandably excited about the trip, which will be in July next year.
"I've never even been in a plane before, anywhere, and never been overseas so this is so exciting," she told Ōtaki Today. "When I got the call that I was accepted, I could hardly talk, and then I thought 'how am I going to find $9000?' I worried about that for a while, and then the XŌtaki trust stepped in.
"I am so grateful I can't really describe it. It's just a great thing for them to do. Nothing like that has ever happened for me before."
The Ōtaki College student attended the Shakespeare Globe Centre New Zealand National Shakespeare Schools Programme in October, along with 45 other young actors and student directors from throughout the country. Pare was selected for the prestigious course after an award-winning Othello performance. along with fellow Ōtaki student Ari Leason, at the National Shakespeare Festival in June.
Pare, who is 18, impressed enough to be one of 24 chosen to go to London to perform at the Globe Theatre. She's hoping it will help to hone her acting skills and lead to a theatre acting career.
While Shakespeare is quintessentially English, Pare refuses to compromise her Māori heritage. In fact, her determination to incorporate it in her performances appears to have worked in her favour.
During a recent Shakespeare programme, Pare and her group of students performed Henry V.
Many of the students struggled with the French spoken in the play, so they translated into te reo Māori.
The result was an English/Māori performance of Henry V in the Legislative Chamber at Parliament, attended by Pare's whanau and friends.
"We ended up exploring ideas of colonisation in Aotearoa and changed all the French lines into te reo Māori, making the French soldiers and royalty Māori," she says.
"In doing this we had all the French cast speaking in almost half te reo and half English, so we were able to perform a haka to the English king during the performance and we had those French cast of high regard wearing tā moko. I was lucky enough to be cast as the French king, along with a young Māori guy from Tuhoe.
"At first we were a little confused as to how we were going to share the role as we began to split the lines and figure out when we'd be on stage.
"Our director, Erina Daniels, then talked to us about how she would love to see us both on at the same time and not sharing the role, thus showing the common occurrence in te ao Māori of Mana Wāhine and Mana Tāne leadership together."
Pare says she's happy to know she might later work with some of the same people in Māori theatre one day.
Pare is the third Ōtaki College student to go on the London trip. The others were Tua Fa'avale and Juliet Kane following their 2009 performance of The Merry Wives of Windsor.