Article
Otaki Today
Cometh the hour, cometh the Black Ferns mana wāhine.
A courageous and athletic performance saw the five-times world champions through to a sixth Rugby World Cup victory against an England team full of behemoths and 30 rolling-maul international victories on the trot.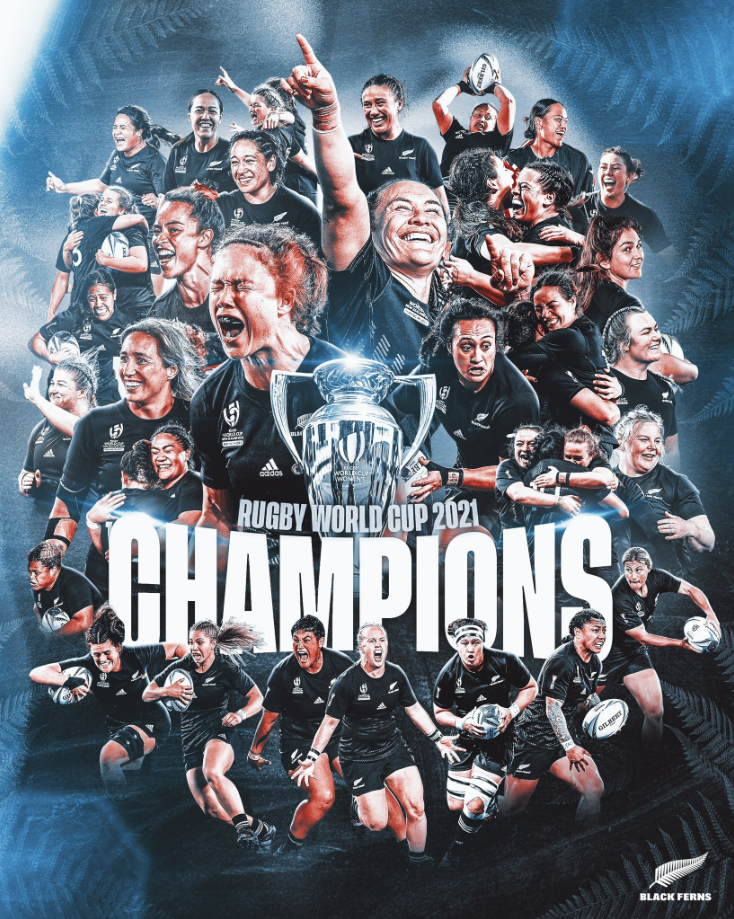 Replacement lock Joanah Ngan-Woo pulled off a match-winning lineout, at the whistle, to ensure the Black Ferns beat England for the fourth time in a Rugby World Cup final.
But Ngan-Woo was far from the only hero. Ruby Tui was Ruby Tui, Ayesha Leti-l'iga ran in the winning try, and Ruahei Demant was captain courageous. But for me, Stacey Fluhler was the star of a star-studded show. Power, pace and a grin that would melt any defence was on rampaging display. What an athlete and what an example to anyone looking for a shining role-model.
Of course, the Black Ferns couldn't have done it on their own. Thanks go to the role-models at the New Zealand Rugby Football Union (NZRFU). They have consistently supported and promoted women's rugby for years and even scheduled an All Black test at the same time as a RWC Black Ferns fixture, just so punters could be doubly treated.
If only that were true.
Despite the fact that Test and Super Rugby crowds attract droves of women and girls, the men at NZRFU have their heads firmly in a 1960s King Country ruck. Many of us have vivid memories attending after-match functions where the boys boozed and back-slapped while the women womaned the kitchen and stayed on to provide a sober driver, when the men were ready to "crash". What? It still happens, I hear someone say. Oh well.
But anyway, back to the NZRFU.
In 1991, the Black Ferns had to pay their own way to the RWC. In 1994 the NZRFU refused to support a RWC team, but an under-prepared team won in 1998 after only getting eight tests in seven years. In fact, the Black Ferns continued to win RWCs, even though the NZRFU treated them like a side-show.
For much of this early period, unpaid players, such as Farah Palmer, Louisa Wall, Vanessa Cootes and Anna Richards, had to raise the money for expenses themselves.
The arrival of World Cup Sevens for women in 2009 saw further success for the Black Ferns Sevens team, but, you guessed it, little money came from NZRFU with the bulk coming from High Performance Sport New Zealand.
One can only hope, with this latest victory on home soil, the NZRFU finally face the fact that the Black Ferns have consistently been New Zealand's most successful international team and that their future success needs to get the support it richly deserves.
An aside – two things happened
On another subject altogether, in the past few weeks a couple of world events happened that might prove crucial to the future viability of humanity.
The first major victory was the election of Luiz Inácio Lula da Silva in Brazil's presidential elections and, more importantly, the narrow defeat of hard-right incumbent Jair Bolsonaro.
The second triumph was the success of the Democrats in the United States mid-term elections. I say "success" qualified by the fact that the US vote count is not yet complete – at the time of writing this – with the Democrats narrowly winning the Senate (Upper House) and the possibility they'll narrowly lose control of the Congress (Lower House). Nevertheless many will see it as victory when most pundits had predicted a bloodbath victory for the Republicans and their spiritual leader, Donald J Trump, who was using the situation to launch his next presidential campaign.
As is sometimes the case with such moments, most people, certainly those outside of the US and Brazil, will scarcely give it a thought. But we should and here's why.
The biggest threats facing humanity's continued viability are largely to do with our physical environment. A recent United Nations report found that if nations deliver on their climate action goals for 2030, Earth will still heat by about 2.5 degrees Celsius this century – overshooting the Paris Agreement goal to keep global warming well below 2 degrees.
A significant barrier to facing up to this issue has been the escalation, in many democracies, of populist authoritarians, such as Trump and Bolsonaro.
Their defeat almost goes without notice, but a victory would have cast a very dark cloud.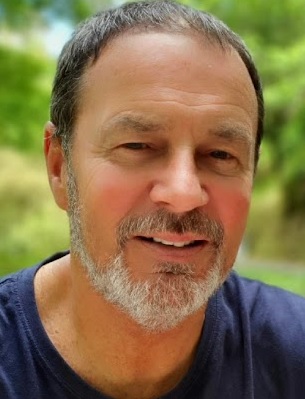 You can contact Fraser here.
Fraser Carson is the founding partner of Wellington-based Flightdec.com. Flightdec's kaupapa is to challenge the status quo of the internet to give access to more reliable and valuable citizen generated content, and to improve connectivity and collaboration.
Flightdec websites include: KnowThis.nz, Issues.co.nz and Inhub.org.nz.
OTHER POSTS


... loading ...