News
Otaki Today
It was smiles all round when Ōtaki Today conducted an informal survey of retailers two weeks after the expressway opened.
The focus of most concern about the effects of dramatically lower vehicle numbers had been at the Railway shopping precinct, but retailers there are up-beat. While they recognise that it's still too early to predict any long-term outcomes, they are happy with the results so far.
When Ōtaki Today visited, the tills were as busy as ever, despite fewer cars – and far fewer trucks – on the road past the shops. That hadn't reduced the visitor numbers.
Some retailers believed more visitors were shopping in Ōtaki than before, even taking account of this time of year traditionally being busy.
Michael Lawton at McAndrew's Menswear said he was seeing many new customers.
"People have been coming in who've hardly ever stopped in Ōtaki before," he said. "They've not wanted to deal with all the traffic. But now they're enjoying the quiet.
"We are, too. We can actually talk to customers without the constant noise of trucks and other traffic outside the doors. We're all enjoying the new experience."
They're sentiments echoed by many other retailers. Cara McBrier at Icebreaker said it was much more relaxing for staff and visitors.
"It's just more pleasant for all of our workers to not have the noise," she said. "People seem to be coming off the expressway to check out the shops, have a coffee and a bite to eat. The [expressway] on and off ramps make it really easy for them drop by."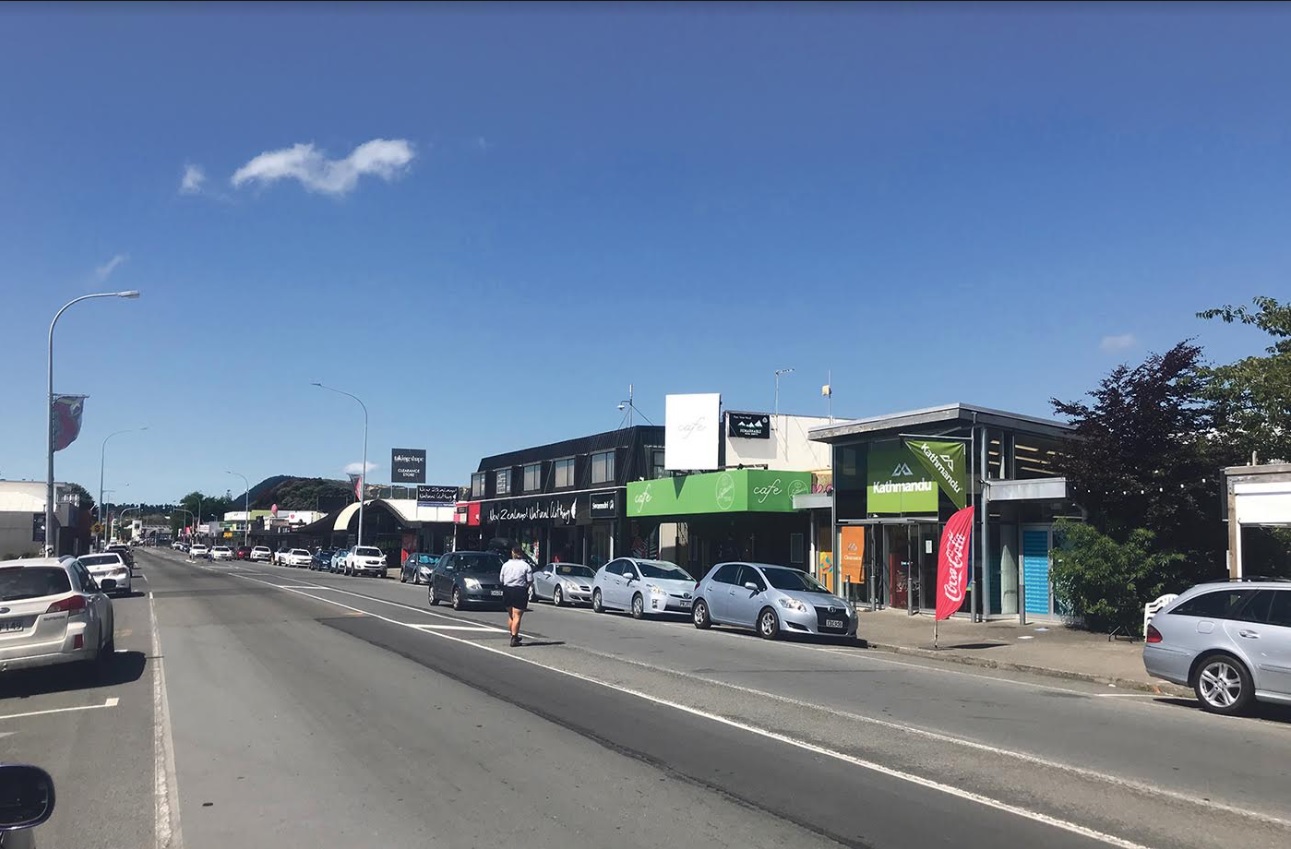 Maude Heath at Artel Gallery said that the two days just after Christmas were "the best trading days ever".
"The best bit has been welcoming back our customers from Wellington and Kāpiti."
As with McAndrews, some of Artel's customers had not bothered to visit recently because of the traffic.
Brent Havis at RiverStone said the cafe had been as busy as ever.
"We've been flat out," he said. "There are no signs of any sort of slowdown in trade."
Other retailers said they could now leave their doors open because the noise outside had reduced, and one was pleased to not clean the windows so regularly of dust and vehicle emissions.
If there were any general complaints, they were focused around a lack of parking signage for visitors, irregular cleaning of the street, and uncoordinated opening hours.
Parking is available at the east end of Arthur Street near the railway station and at the back of the shops. Previous efforts to provide visual directions have been thwarted because of Waka Kotahi signage regulations. Reverting to a local road will give Kāpiti Coast District Council more control over the issue.
The council is also responsible for keeping the street clean.
Coordinating shop opening hours might prove more difficult, especially as many stores are owned and operated by local individuals who have the ability to choose their own hours. A tight labour market can affect businesses, too. Stores might want to be open, but simply don't have the staff.