News
Otaki Today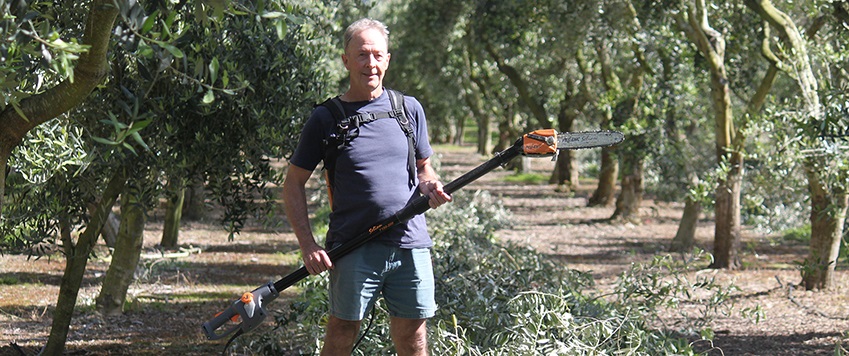 It's a recipe that is bitter sweet for David and Helen Walshaw of Te Horo who have nurtured and manicured their eight hectares of rich alluvial soils on the banks of the Ōtaki River for the past 15 years.
The temperate micro-climate of Te Horo has produced some of New Zealand's finest olive oils. However, it's time to find a new custodian for the couple's award-winning Kapiti Olives.
"It's been a great journey but now we would like to move on and enjoy our next adventure, that hopefully will involve more travel," David says. "We have a lot of interest [from prospective buyers], but it's a different thing fronting up with the money."
David says the land will be developed "over my dead body" if any buyer might like the prime riverside land for commercial or residential development, given the motorway construction increasing access to the region.
"I won't sell unless it's someone enthusiastic and passionate about the olives and the brand we have built up," he says. "We are one of the biggest groves in New Zealand, but it's tiny. It will be sad to leave this, but it's time for us."
Kapiti Olives has been awarded numerous accolades from their industry peers from the very beginning. Last month they took out their 10th gold medal with Best in Show at the 2019 New Zealand Extra Virgin Olive Oil Awards in Wellington.
Before that, they were awarded a gold medal for the fifth year running at Auckland's Royal Easter Show.
Last season, Kapiti Olives' 2300 trees netted on average 28kg of olives per tree, much more than most other orchards that get closer to 10kg. A total of 7600 litres of oil was produced from their 2019 harvest.
"We get a very high catchment and it has got progressively better and better since we planted our first tree in 2004," David says. "This year there were more medium taste oils produced across the country, whereas last year, they were mild and delicate, and some intense.
"Every season is different.
"We usually harvest in June, so the timing of ripeness, the climate, all impact the final oil. Our Frantoio oil is probably the most popular blend and sold in supermarkets.
"People are very loyal to a particular oil they like, as it's an unknown product to many, so when they see an award on the bottle, that makes it more attractive."
The grove grows five varieties derived from Italian, Spanish and Greek olive trees, and produces four different oils: from full fruity and more robust to a mild fruity smooth oil.
David was a Wellington banker and financial adviser for 25 years before putting on his gumboots and pruning trees in his award-winning olive groves near Ōtaki.
"Having a business that's quite involving, in whole lots of ways, you still feel like there's work to be done, but it's all been worth it. It's difficult to be successful with olive production, as it's all about economies of scale."
The land is river silt and free draining, making it ideal for growing. Te Horo has boasted several olive groves over the years with growers including Alistair Bridge, Graham Harris and Craig Garner.