Article
Otaki Today

Many years ago, a friend was enduring a marriage breakup.
The not-uncommon battle over asset division and "ownership" of the children led to acrimony and no small amount of bad behaviour, probably on both sides.
Her former husband had decided she was no longer the love-of-his-life but had consigned her to be the enemy-of-his-life, which seemed to mean she should be the enemy of others as well.
An abiding memory was how a few of her friends suddenly disassociated from her and engaged in cruel and uninformed gossip where she was somehow cast as a villain, rather than a victim. None of it was directed at her personally, of course, but it inevitably found its way to her indirectly.
It's an unfortunate reality of life that some people can be given to conclusion jumping and quick to believe untruths without a shred of evidence. Of course, all this is fair game for people with nothing better to do than judge others and create harm, without consequences for themselves.
But anyone, given a circumstance, can experience the icy blast of malicious gossip and feelings of social isolation, as my friend experienced first-hand.
In any community, the happiness, health and well-being of people is the most important thing. Loneliness and social isolation are increasingly recognised as major contributors to mental health issues and a lack of community well-being.
But an often under-appreciated aspect of community life is connectivity – the ability of citizens to connect with each other. We tend to think of it as the way we do business or build support for things, or get access to amenities. But how often do we ask ourselves about how many people are lonely and feel under-valued? It can happen through circumstances, such as old age, disability, financial struggles or a marriage break-up. But there will be lonely people who are wealthy, and isolated people working in a large workforce.
As I have mused in previous Ōtaki Today articles, the best connectivity happens when people get together in the flesh and talk together. Loneliness is replaced with good company; problems are solved, and areas of need are connected up to areas of support. Positive examples of this can be found where elderly people get together with the very young, or people from different backgrounds share their stories. And it's also what people do when someone needs support in a time of crisis.
In today's world, we're led to believe we're better connected than ever before. Social media, in particular, is great at finding everything from a lost cat to an old friend, and helping whānau keep in touch with each other. But rather than join people up in communities, it tends to gather them into monocultural groups that are, in themselves, isolated from one another. Nor is it inclusive, as a mate found when he set up a Facebook page for his cricket team, only to discover only two team players on Facebook.
The attraction of easy-to-use social media masks its darker site. It has become a festering hotbed for the misinformed and opinionated who comfortably hide behind its digital veil. In other words, the digital connections in social media are, in many respects, working to divide people, which can be to the detriment of healthy, connected-up communities.
I have no doubt that my friend's ex-husband might have delighted in fanning the flames of revenge on social media, had it been available, and there would have been no shortage of cheerleaders to stir up an executioner's mob.
So, why aren't communities using the internet more fully in the way it was intended, as a tool to connect anyone with a computer or a mobile? And why can't each community decide what standards of behaviour are acceptable in community exchanges – as happens on any community's streets and pubs – rather than abandoning standards to anonymous trollers, or to Facebook in Silicon Valley?
As we've seen in recent times, abdication of community responsibility is what has led to political dislocation in the United States and in Britain and contributed to the Christchurch tragedy of March 15.
Can we create better connected communities that have a say in how it works for the community good? The answer is yes, and it should be one mission every community tackles head-on.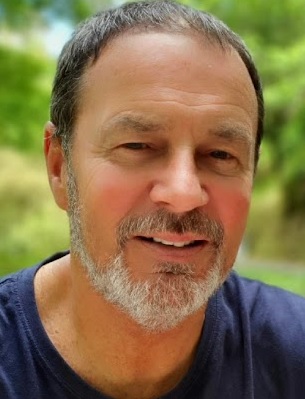 You can contact Fraser here.
Fraser Carson is the founding partner of Wellington-based Flightdec.com. Flightdec's kaupapa is to challenge the status quo of the internet to give access to more reliable and valuable citizen generated content, and to improve connectivity and collaboration.
Flightdec websites include: KnowThis.nz, Issues.co.nz and Inhub.org.nz.
OTHER POSTS


... loading ...