Article
Otaki Today
God save the king. No, I'm not (for the moment) talking about the one ascending the throne in the UK. I'm thinking of the heir to old-school blues legends such as B B King, Albert King and Freddy King.
The new king is one Christone "Kingfish" Ingram, a 23-year-old guitar sensation from Clarksdale, Mississippi. Google "Kingfish Ingram" if you're a music tragic, like me.
But I digress, only a little. The emergence of a young blues man and the commitments of the new sovereign in the UK point to change and rejuvenation. But there is no mistaking the fact that these rejuvenations are based on reasserting some basic values that are time-honoured.
Old-time blues, as with the ways that effective leadership functions, goes back in time and benefits from years of refinement.
It all points to the fact that while it takes restless and creative minds to make progress, we surely need to keep the foundations in place that make that progress possible.
Which takes me to the general state of local politics in Aotearoa New Zealand.
Is rejuvenation needed? YES. Is local government, based on current performance, able to face the challenges? Too many would say, NO.
When I look at many of the people representing us, nationally, in important local decision making and the endless news reporting of local authority dysfunction, it moves me to think of Queen Elizabeth's promise of lifelong service and the upholding of heartfelt principles, now reasserted by the new king.
Yes, there are many very good and committed local politicians, but the systemic dysfunction likely turns their lives into one that is sole-destroying and thankless. One only needs to look at the current shortage of candidates and the resignations of too many good representatives.
One thing is certain. Your vote counts more than ever. But it also needs to be a vote for people who will genuinely work, to the best of their abilities, for the good of the community. That's certainly not possible where candidates deliberately mask their beliefs and agenda, and seek to be elected by stealth. As is happening in America, the politics of misinformation and populism are threatening democracy itself and are a warning to protect our collective freedoms.
But how can our communities prosper from rejuvenation when we so badly need stronger foundations to enable it?
I'd start by considering a couple of issues.
An elected local body is rather akin to a governance board representing stakeholders. But many local politicians overtly represent no one but themselves, or their mates.
Local politicians are frequently elected by fewer than 40 percent of voting citizens. Those who do vote likely know very little about the people they're electing.
An answer lies in getting people better informed and voting in greater numbers. But that's only possible if trust and confidence is restored.
Yes, apathy is a danger to democracy and progress. Therefore, we might shy away from creating more guard-rails and public information, but whether people can be bothered to pay attention, or not, we need to establish some foundations for trust to be rebuilt, otherwise it'll continue to get worse.
From this pulpit, I'd propose a couple of areas to work on:
First, ensure more ways for voting citizens to understand who and what they are voting for, that goes beyond the current selective and opaque statements. The media have a major role in flushing this out but, in addition, every candidate should file a detailed description of affiliations (past and present) together with a broadly stated manifesto of beliefs and policy positions. For example, is a candidate opposed to public health measures such as vaccinations or water treatment? That information needs to be available widely, especially online.
Second, elected officials sign a robust declaration of behaviour and commitment to service. Where breaches happen, local authority management can publish the fact.
So, far from proposing we have an almighty "king" replace our local politicians, there are surely a couple of new kings in the world from whom we can learn a thing or two. Our communities depend on it.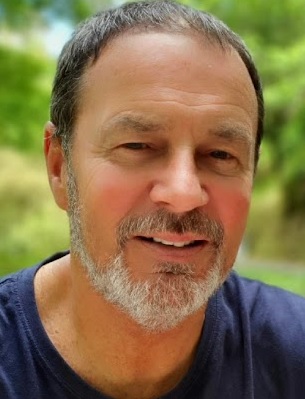 You can contact Fraser here.
Fraser Carson is the founding partner of Wellington-based Flightdec.com. Flightdec's kaupapa is to challenge the status quo of the internet to give access to more reliable and valuable citizen generated content, and to improve connectivity and collaboration.
Flightdec websites include: KnowThis.nz, Issues.co.nz and Inhub.org.nz.
OTHER POSTS


... loading ...