News
Otaki Today
Staff, supply and stock. It's a triple whammy for local businesses on edge as they cope with the effects of Covid-19.
Local hospitality and other customer-facing businesses say they are coping so far, but taking each day as it comes. With the seven-day isolation rule for people with Covid and close contacts, some of these businesses are already struggling to provide their usual service.
Options are to limit opening hours or close on quieter days. For some with limited resources, it might come to closing for good.
Contingency plans are being drawn up for the coming weeks, when the peak of the Omicron outbreak is expected to be felt hardest.
Supply and its partner, stock, are also critical factors. Businesses are not getting regular supplies because the producer is short-staffed, as are the office staff and transport companies. The word is to stock up as much as possible because a delivery date for the next order can't be guaranteed.
The local Hammer Hardware has queues of DIYers and tradespeople desperate for materials, but Hammer can't get the stock.
"It's still being produced, but we just can't get some stock in the store," says co-owner Conor Colbourne. "It's especially bad for building materials, like gib, decking timber and insulation."
Wife and business partner Erin Colbourne says Hammer puts in its usual orders, but it will only get what's allocated.
"You get what you're given. The shortages must be having a massive impact on the building sector," she says. "If the builders can't get gib, they can't finish the job."
Erin says their business will continue to look after local customers, but they'll have to look at what opening hours they can support if they have serious staff shortages.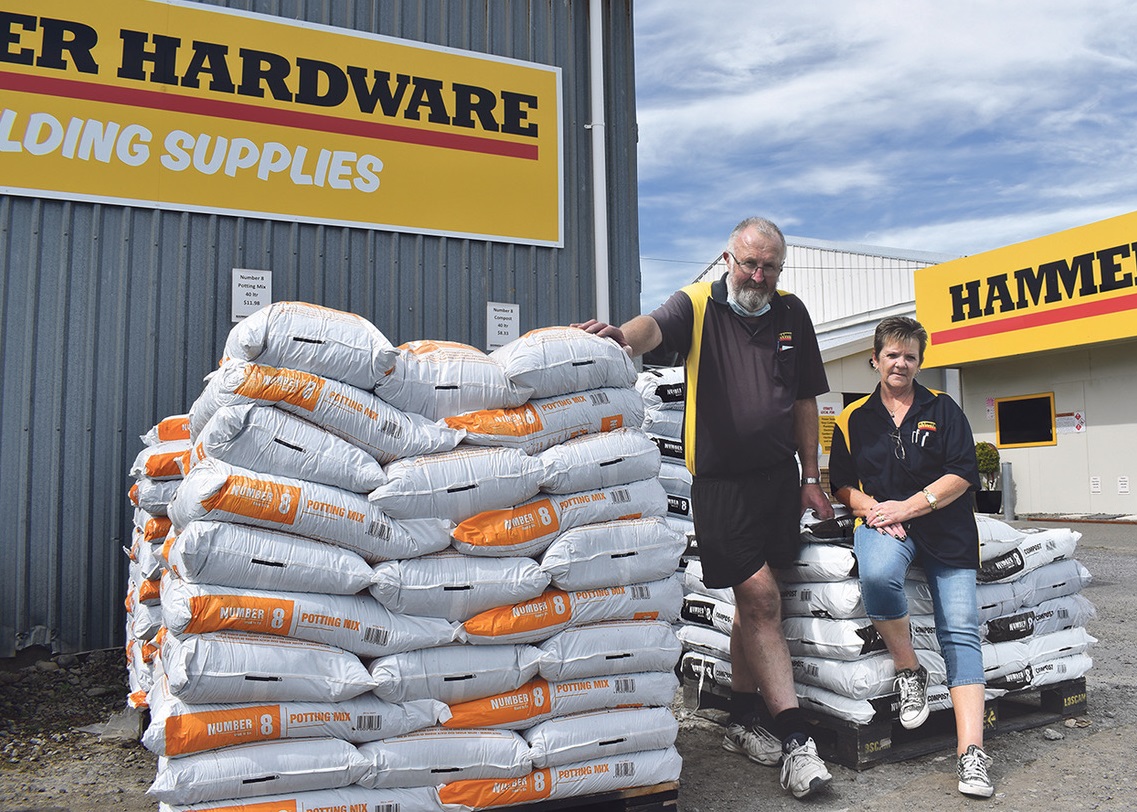 Matt Mullins, co-owner of New World Ōtaki says it's a challenging environment that's changing day by day.
"We have seen extra pressure on our supply chain, however our stock levels are good," he says. "We may not have everything at all times, but we are doing our best to minimise disruption and get customers the products they want."
There has been increased pressure with team members isolating and significant demand for online services. Regular operating hours have been maintained so far, which Matt says New World will to continue to do as long as it can.
"We have contingency plans in place around some of our departments potentially reducing their offer and reduced store operating hours if required, however at this stage we have not needed to make any changes."
Countdown says it has about 2100 staff away throughout New Zealand, either isolating as a positive case or as a household contact.
"With fewer people working right across the supply chain, including those of our suppliers, we are seeing impacts, but our focus remains on making sure we're getting as much stock as possible into our stores and looking after our team and customers," a head office spokesperson told Ōtaki Today. "The key thing is that there is plenty of food and groceries to go around – it's just taking longer to get through."
It has contingency plans such as reducing trading hours or temporarily closing service counters so staff can help out in other priority areas of a store, including checkouts and online shopping.