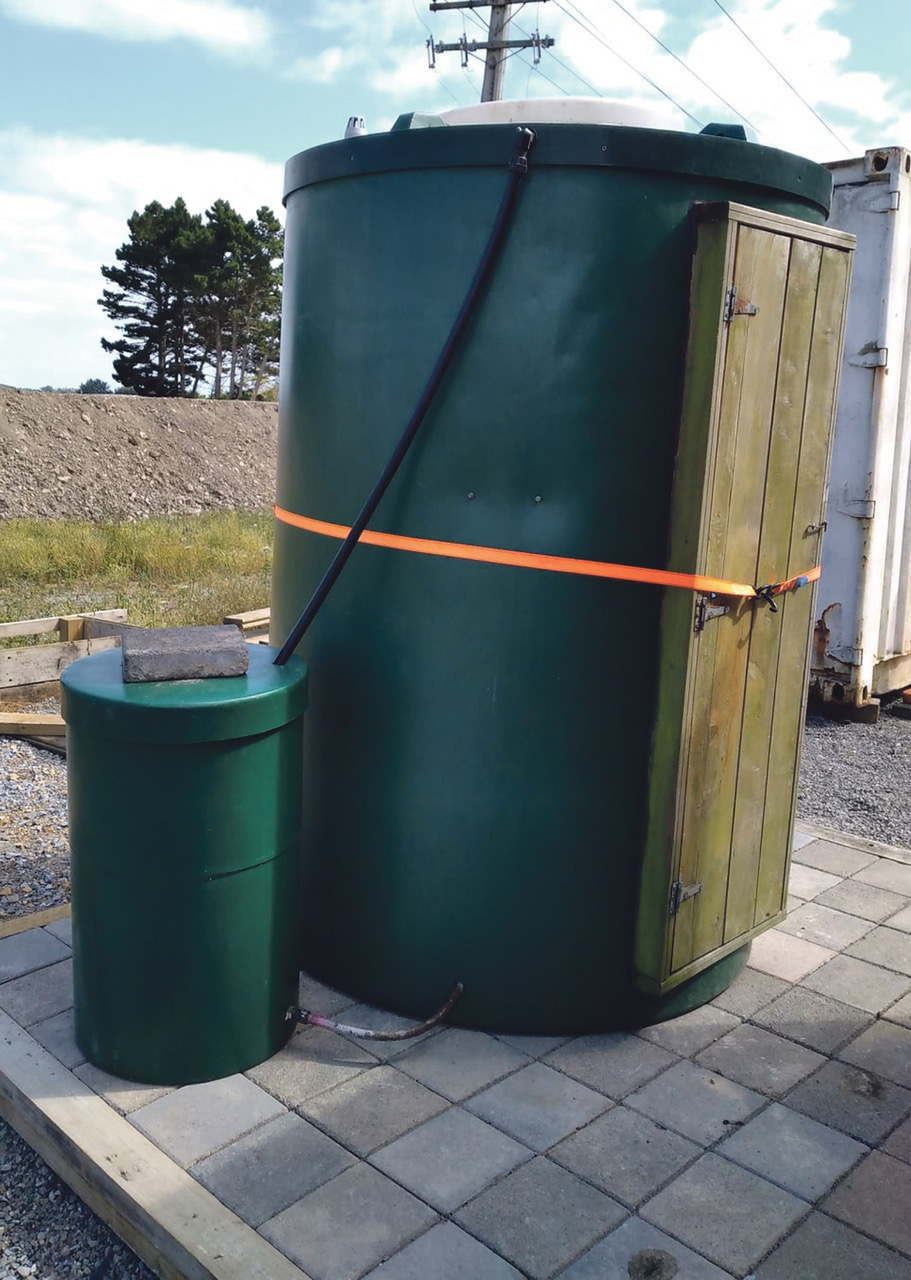 There have been some odd burglaries in Ōtaki over the years, but one that had Zero Waste with their knickers in a twist was the case of the disappearing dunny.
It's not just any old dunny, it's a stonking big one that was only recently put on site at the Zero Waste wood recycling depot near the Ōtaki transfer station on Riverbank Road. It went walkabout some time between Wednesday, March 16 and March 23.
But then it arrived back just as strangely last Sunday (April 10). From where remains a mystery.
Zero Waste site co-ordinator Jane Bell says it reappeared, no questions asked and slightly worse for wear, while the group was having a Sunday morning working bee.
"We are really pleased to have it back," she says. "Someone knew someone who knew something."
The dastardly deed would have most likely been at night and required the effort of at least two people on foot because the site is not accessible to vehicles.
The now returned loo is a second-hand short drop composter. It was bought for $1000 with the help of a grant from Energise Ōtaki. Replacing it with a new one would have cost about $5000.
Although not fully operational when it disappeared, it was a welcome facility for Zero Waste volunteers caught short on the job. They are relieved to have it back.
Jane said before it reappeared that it was "a bit of a bummer" losing it.
"I know that there was some very dry compost/waste/sawdust in the base of the toilet itself, but aside from a few bumps and bruises it was as good as new."
Whoever took it unscrewed the waste pipe from the short outlet pipe and probably disconnected the separate water tank, which was also taken. Jane says wood has also gone missing from the Zero Waste facility since it was established three years ago.
Tania Auckram, who grazes horses near Zero Waste, said in a Facebook post she had noticed the transfer station's front fence had been repeatedly cut open, and there was a huge gap "where some 'irriot' has tried to get a big ranch slider through".
"I will certainly keep my ears open for any strange activity and will let the rest of the team from our horse paddock know," she says. "Some people are just a bunch of stinkers aren't they?"
Police had been looking into it, but they didn't have much to go on.