Terisa adapts to new life as Ōtaki MP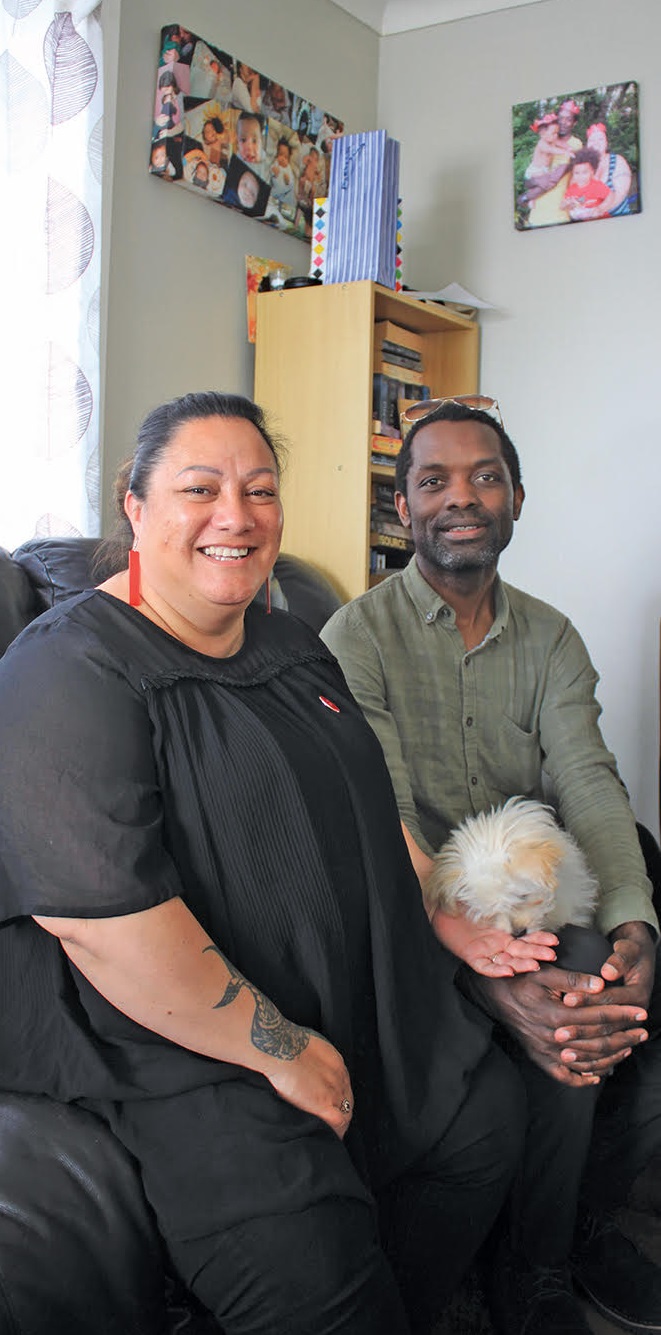 It's been a whirlwind couple of weeks as newly elected Ōtaki electorate MP Terisa Ngobi joins 40 new faces in Parliament.
Her home in suburban Levin was a hive of activity the Sunday morning after the October 17 election. Well-wishers and family were helping her adjust to a new life as an MP.
"The journey has been incredible, it's been really exciting, if not a little surreal, and I've been pinching myself that we managed to get a great grassroots voice into Parliament," Terisa says.
The electorate recorded a 48.5 percent swing, one of the biggest in the country. According to official results issued on November 6, a total of 46,007 votes were cast in the electorate, up from 41,686 in 2017. Terisa won the seat by 2988 votes, swinging away from a National majority of 6156 in 2017.
She goes into a Parliament that's the most diverse in history, with women making up 48 percent of MPs, 30 percent Māori and Pacifica, and 10.8 percent from the rainbow community.
The Ōtaki seat has been held by National's Nathan Guy since 2008. Labour's party vote increased from 36 percent to 52.2 percent. National candidate Tim Costley got 18,879 votes, but his campaign couldn't stem the tide for change. The Greens' Bernard Long was third with 2135 votes.
"It warms my heart that people said they want someone like me to represent them," Terisa says. "It has been an extraordinary seven months sharing our message from Foxton to Paraparaumu. We have such a diverse electorate.
"I can't believe it, coming from being an underdog, and being part of a young and diverse team. I'm really proud of Ōtaki and those who wanted the same message as I've been talking about."
Terisa is keen to influence the social agenda of the next government.
"I want to get onto some of the social issues portfolios, and help those who are below the poverty line. We know what it was like growing up in Dorset Street, Levin.
"We were a one-income family, Mum came from Samoa 30 years ago. We had love and a beautiful big family. I know what it looks like to struggle and to get somewhere. I knew as a woman, and a woman of colour, doing the same work, that men were getting more money than us.
"I want to see equality and change so we're all equally valued."
Teresa has 16 years of professional experience in social justice, community and family issues. Reducing poverty and supporting equality has shaped her professional life.
"I believe in social justice, equality, and I want to see all New Zealanders living their best lives. These are the values that I will bring to this job.
"I want to see better access to health services in our region, an issue that has come up constantly and this needs to be improved."
She also believes discussions around the potential sale of Kāpiti airport land at Paraparaumu need to involve local tangata whenua.
"There are Treaty claims on the land the airport sits therefore as per Te Tiriti o Waitangi, the conversation between the airport owners and land owners needs to happen in the first place."
Terisa acknowledges the support of her volunteer before the election.
"I am so thankful to them all. From the deepest, bottom of my heart, to the people of Ōtaki, thank you for supporting me, and even those that didn't vote for me. I hope you will trust me to work hard for our electorate. I don't go into Parliament alone; I go in with all of you. I will make sure I remind myself why I am there and what voices I bring for all of us."
She is setting up electorate offices in Levin and Paraparaumu. Terisa is of Samoan and Scottish descent and her partner, Henry, was born in Uganda. They have three boys, Tebasawa, 5, Vito, 8, and Azaria, 9, plus Snowy, their 5-year-old shih tzu.