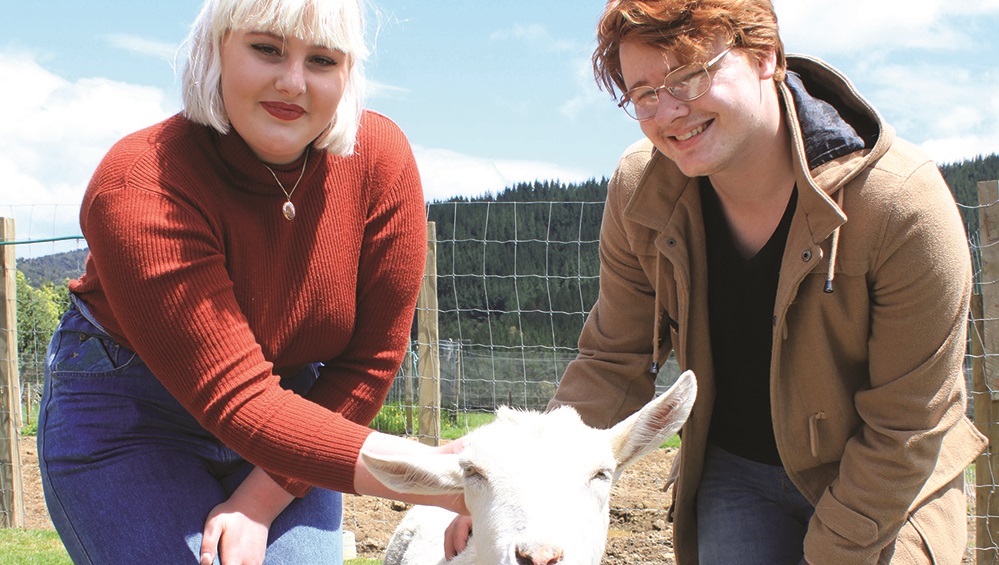 News
Otaki Today
A long drive from Wellington and an unpredictable weather forecast didn't deter Wellington students Elia Gibbons and Carter Neal visiting the Black Sheep Animal Sanctuary, situated in Ōtaki Gorge, for the first open day since the Covid-19 lockdown.
About 50 visitors, young and old, attended the open day for a sunny Sunday afternoon on November 22, the first of several scheduled for the summer months.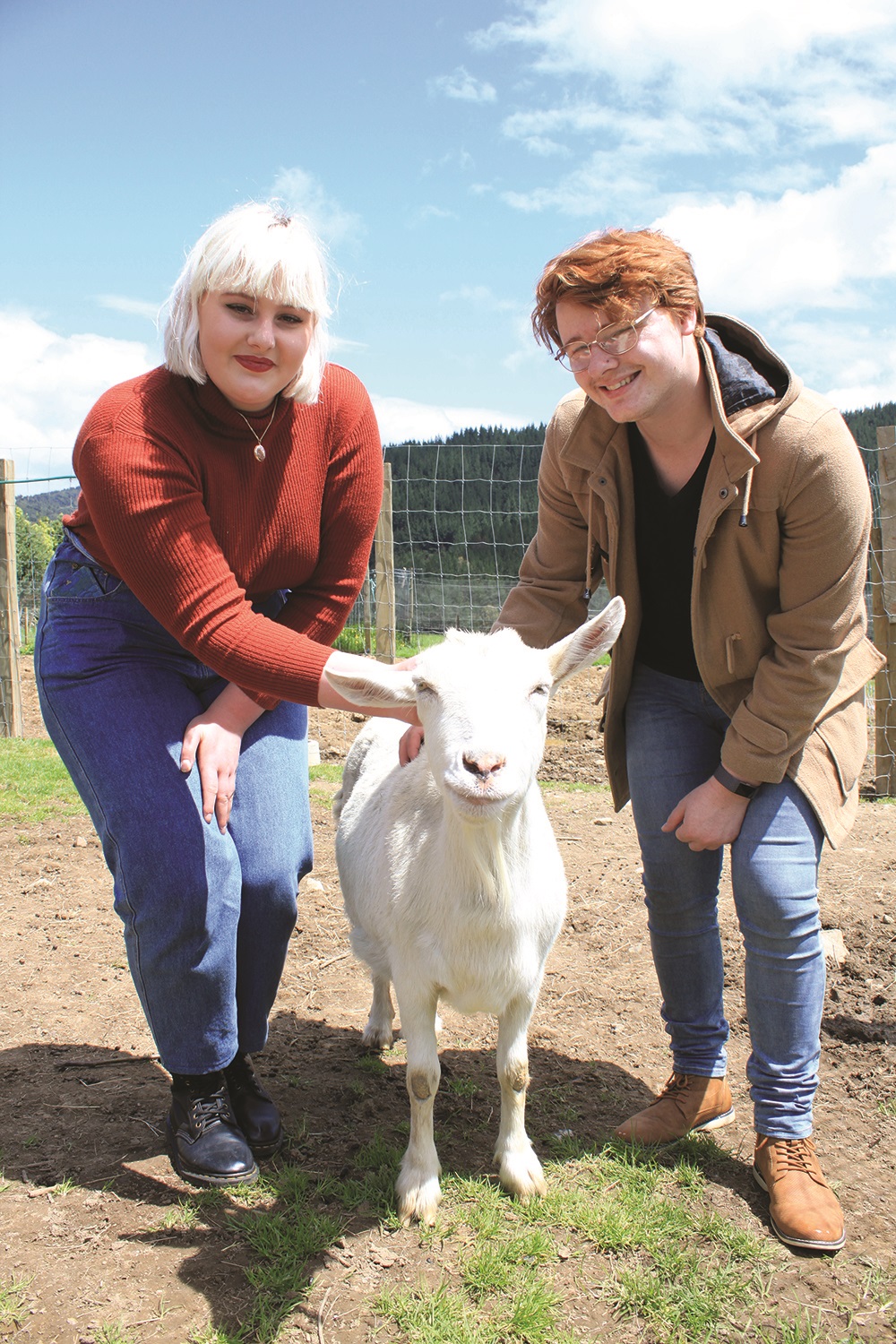 Elia and Carter sponsor Mary-Anne the goat and Dead Pool the duck.
"It just seems a really practical way to contribute and make a difference for these animals," Elia says. "We love the amazing work that the sanctuary does. It's really inspiring what they're doing here.
"This was our first visit and it was a real adventure to find our way here. It has been a special opportunity to see our animals."
The sanctuary has its roots in the Animal Protection Society, funded by op shops in Wellington. It helps animals in need and works towards improving animal welfare directly, and by working with other animal welfare groups.
In 2009, founder Kate Waghorn saw that the income could support an animal sanctuary.
"It was a way of making a real difference, so we found a deposit, bought 26 acres near the Ōtaki Forks, and began establishing a sanctuary," she says. "It's founded on animal rights principles and is owned and operated as an incorporated society, so there are no commercial drivers for what we do.
"We provide refuge for abused, neglected, and mistreated animals, especially former farm animals."
The sanctuary has been operating for 11 years and currently looks after about 200 animals, including goats, sheep, cows, pigs, ponies and rabbits. Volunteers and resident international travellers and helpers, many who stay for a few months, become part of the family, cooking meals for everyone and undertaking various duties to keep the sanctuary running smoothly.
"Those who stay here also get an opportunity to share their skills and learn new ones," Kate says. "In particular, many women wouldn't normally get a chance to learn how to build, so that's something unique here."
With New Zealand's borders being shut, visas for the sanctuary's overseas helpers will run out in June.
"This will put us in an interesting position, so we're looking out for anyone who would like to come and live in a beautiful place and help care for our animals. We'd love to hear from them.
"It has also been a tricky time to be asking for donations when many have lost their job and they had personal financial pressures."
The Covid-19 lockdown and other restrictions meant charity shops were closed for two months, and Black Sheep is thousands of dollars short this year.
"Our vet bills can be very high some months, so those who sponsor particular animals are an enormous help."
A large barn is being built that will provide much-needed covered space for the growing demand.
After the Ōtaki op shop on the highway closed in March, the charity now relies on donation of goods to its two Wellington shops – in Newtown and Miramar – sponsorships and donations. It also has a range of merchandise to support fundraising.
"We encourage people to come and experience the sanctuary during the next couple of months, and we're also keen to welcome volunteers. Keep an eye out on our Facebook page and get in touch via our website to register interest for the open days over summer."
The next open days will be from 1pm on January 9 and 24.