A local collaboration of author and illustrator has resulted in the release of the first in a series of children's picture books.
The Land of Ghee – Welcome to our Home has been written by Kim Jorion of Te Horo and illustrated by Jared Carson of Ōtaki. The book is full of lively characters that instantly engage young readers. It introduces them to a magical planet where popcorn trees, bright blue grass and a forest of giant flowers grow.
The Land of Ghee is published in the United States and available worldwide.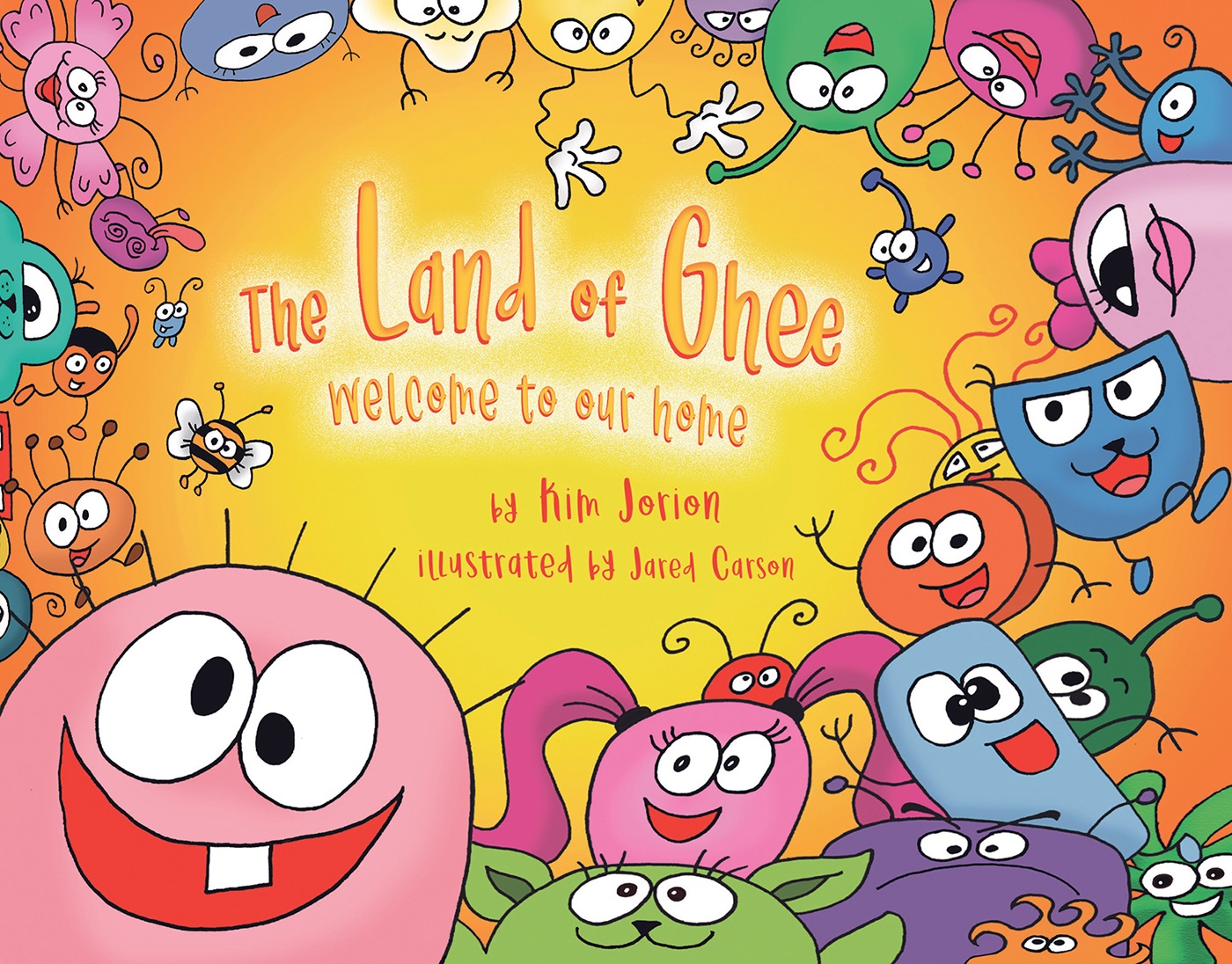 Kim says the book was inspired by a collection of characters daughter Amanda created as a young child. It's written in rhyme and the first in what is hoped to be many.
"We have Tinkle's Birthday about to be released and another one is in production. Each one will introduce two or three crazy critters for children to meet."
Kim is a poet, writer and mother of seven children. She has spent many years as an event coordinator for New Zealand and Australian-based children's events.
She says the collaboration with Jared has been "magical – from the first illustrations I knew Jared was the right fit to bring The Land of Ghee to life. He is a truly talented artist."
Jared has been drawing since the age of 2. In 1994 he had his first comic strip, Jon & Gary, published in The Evening Post children's supplement, Presto, alongside Calvin and Hobbes. Jared wrote and illustrated his first children's picture book, Animals in Vehicles in 2014, followed by More Animals in Vehicles. He is Ōtaki Today's resident cartoonist.
The Land of Ghee is available online at thelandofghee.com in hardback ($29.95), paperbacks ($21.95) will be available soon and. E-books are available online. Look for The Land of Ghee on Facebook.