College equestrian event attracts 135 riders
A total of 135 riders from 42 schools competed in Ōtaki College's annual equestrian show-jumping event at Waikanae in late February.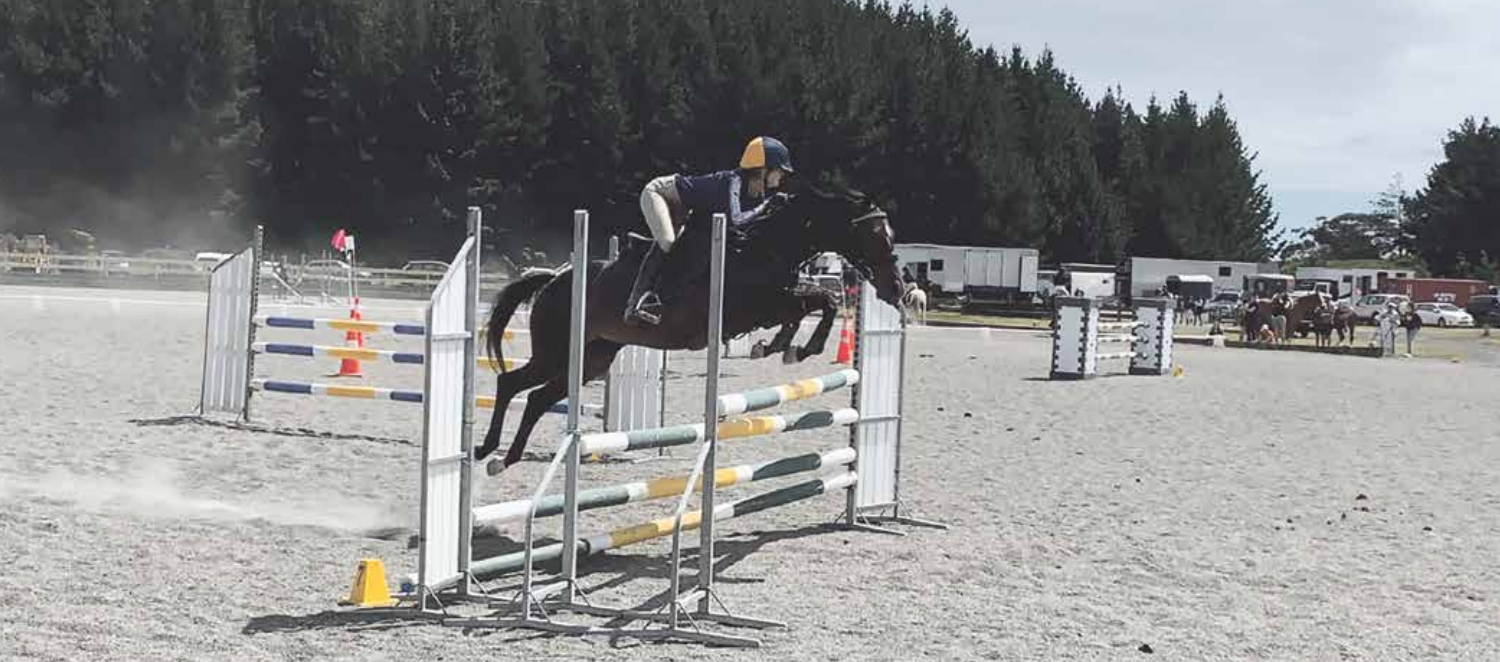 The meet is the second biggest school equestrian event in the country, growing year-on-year with riders coming from as far away as Whanganui, Wairarapa and elsewhere in the Wellington region.
"It is always a pleasure to attend this event which has grown over successive years into a major secondary school equestrian event," says Ōtaki College principal Andy Fraser. "The organisation is stunning and the level of skill, ability and determination shown by riders is unreal.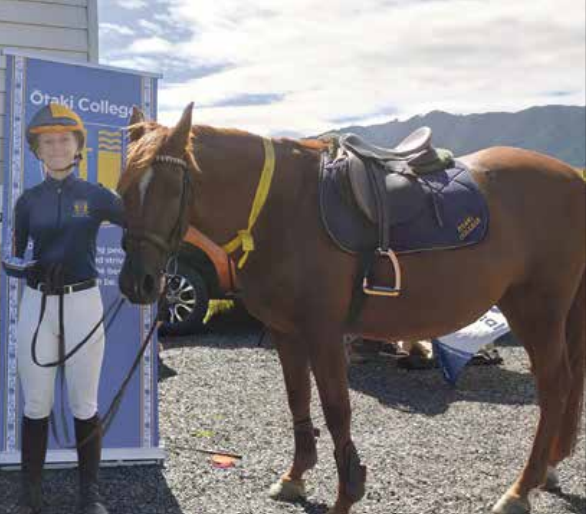 "While the competition on the day is highly competitive, it's always good to see the high levels of friendly engagement between competitors. My sincere thanks to the organisers of this event – long may it last."
This event is run by a small group of volunteers led by Lenka Fields and Sacha Kenny. Lenka says the success is only possible because of the support from local many businesses who donate goods and services.
"We really couldn't do it without them," she says.
Ōtaki College entered two teams with Aleshia Blakeley on Elation KCE taking the prize for top Ōtaki College rider in Ring 1, and Jett Barkley on River Vixen being awarded top Ōtaki College rider in Ring 2.
Teams winners:
1st – Alex and Ella, Raumati Beach and Paraparaumu Beach School, Alexandra Kenny-Schlup and Alex Mear.
2nd – Onslow Red Rockets, Ashley Holmes, Jessica Todd, Ava Robinson and Micah Wratt.
3rd – Balance, Balance Primary School, Ariana Aspinal, Naomi Mabey and Bridie King (on two ponies).
4th – Solway College Navy, Alice Bourke, Amelia Westgarth, Isabella Behrns, Sofia Spencer
Ring 1: Champion Sasha MacNamara on She's Pure Class, Horowhenua College; reserve Jessica Todd on Cavallo, Onslow College.
Ring 2: Champion Micah Wratt on Hugo Boss, Onslow College; reserve Jayde Timmins on Charlie, Tararua College.
Ring 3: Champion Bridie King on Zena, Balance Primary School. – Source: Kirsty Doyle