News
Otaki Today
A couple of quiet streets in Ōtaki might soon be rumbling with construction traffic after plans were recently revealed for an adjoining subdivision.
Residents of Sue Avenue and Moy Place, off the old main highway north of the Ōtaki River, are concerned that access to the 183-lot subdivision will be only via their streets.
"The plans show no other way in or out," says Lyall Payne, who lives on Moy Place and has become a de facto spokesperson for residents. "I don't understand why vehicle access can't come directly from the highway."
The residents – and Kāpiti Coast District Council – have little say in the project. The developer, Wakefield Group Holdings, has been approved for referral under the Covid19 (Fast Track Consenting) Act, rather than the Resource Management Act. This legislation is aimed at fast-tracking housing developments.
The resource consent in this case is being lodged with the Environmental Protection Authority and assessed by an expert consenting panel, rather than the local council.
Iwi, however, do have to be consulted, and Ōtaki Today understands Ngā Hapū o Ōtaki has some concerns, too. One is that traffic through the two existing streets will affect the peace and quiet of the occupants of Moy Place. It says the plans should be amended so the subdivision has its own connection to the highway.
Consent is being sought for a 183-lot subdivision, incorporating 137 residential allotments ranging in size from 76sq m to
925sq m. It includes 57 semi-detached terraced two-storey blocks, 39 car parking allotments for the terraced housing, and shared open spaces.
Six residents who are closest to the planned 4ha subdivision received letters advising of the plans from Cuttriss Consultants on June 26. The letter said the residents would be invited to provide comment to the expert panel.
"That letter was the first anyone heard of it," Lyall says. "Now we're trying to provide feedback to the panel, but the fast-track process gives us very little time to prepare and reply.
"Cuttriss have been obstructive to this process and are unwillingness to share information. It's just not good enough. We seem to have no say in a development that is going to have a huge impact on our lives."
Sue Avenue and Moy Place residents are worried that heavy trucks and construction traffic will be on their narrow streets while the subdivision and houses are built. Once people move in, traffic volumes for both streets, which are currently cul-de-sacs, will increase significantly.
Plans seen by Ōtaki Today show several allotments that back on to the highway.
"They should put an access road right there, or even use an easement just north of the subdivision," Lyall says. "That would mean we wouldn't have to worry about the safety of children and other people here, and continue to enjoy the lifestyle we moved here for."
He says that large trucks and a big increase in traffic would also make it dangerous for children at the well-used children's playground on the corner of Sue Avenue and Moy Place.
A group of residents representing 30 properties in the area took their concerns to the August 8 meeting of the Ōtaki Community Board. Chair Cam Butler allowed a free exchange of questions to and from the board, rather than allowing three minutes only for public speakers.
He said the board saw the residents' point of view and would exert as much pressure as possible on the consenting authority to come to a solution that took current residents' concerns into account. However, he conceded that the fast-track legislation left little room for the board or the council to influence decisions.
"It looks like you're getting a raw deal but there's not much we can do," Cam said.
However the board moved a resolution that "the Ōtaki Community Board writes to the decision-making committee in regards to the Wakefield development on 33 Main Highway, Ōtaki and the current design of access for vehicles."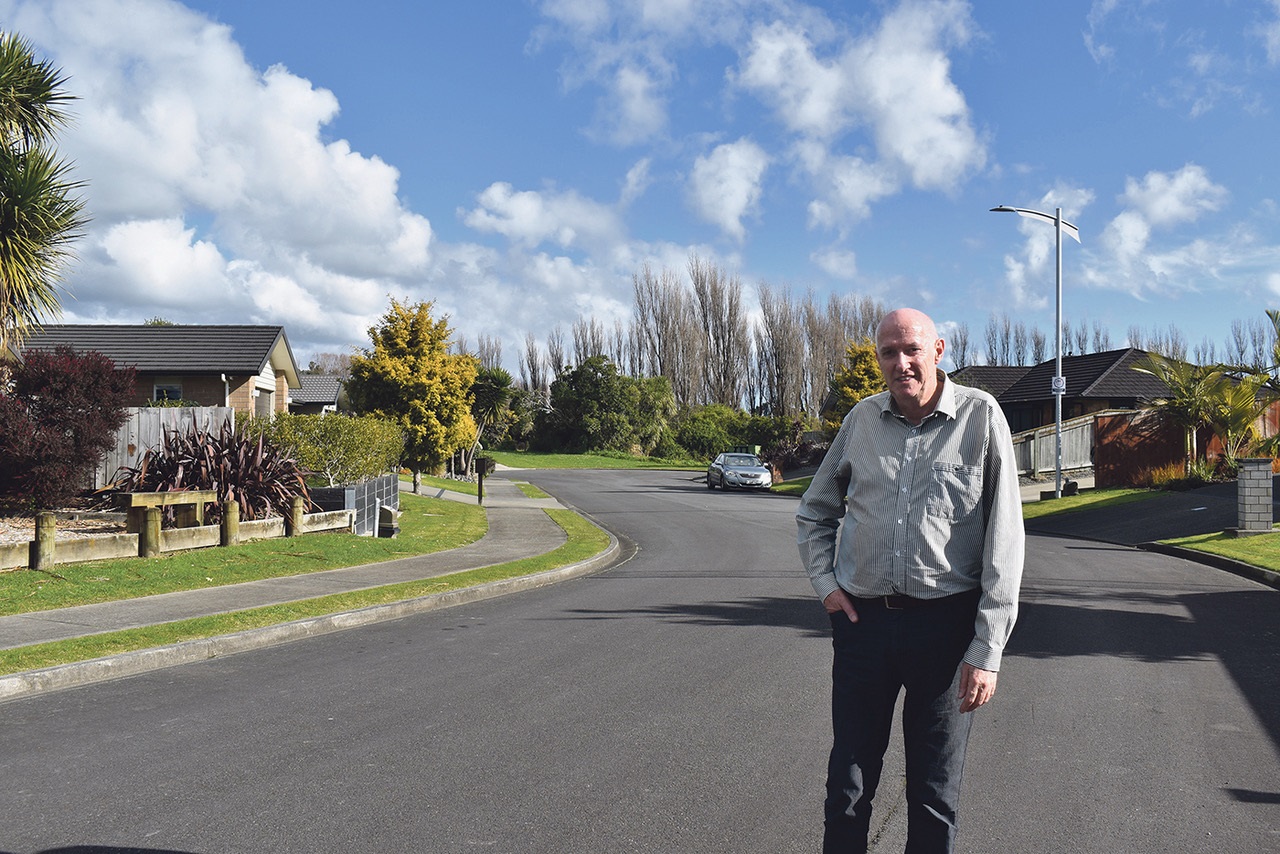 OTHER STORIES
... loading ...