News
Otaki Today
Elevate Ōtaki is renewing efforts to bring the Ōtaki identity to the forefront of the town's marketing.
New chair Adrian Gregory says the identity, when it was launched nearly two years ago, had a "soft landing" and didn't succeed in gaining the buy-in from the community it deserved.
"What we'd like to do is to get greater engagement and then it's a shared identity across the whole of Ōtaki – and Te Horo – and can be used for all sorts of events etc," he says. "It's a matter of getting it in people's minds so they say it's, 'Oh yes, Ōtaki – we can go there, we can do that'."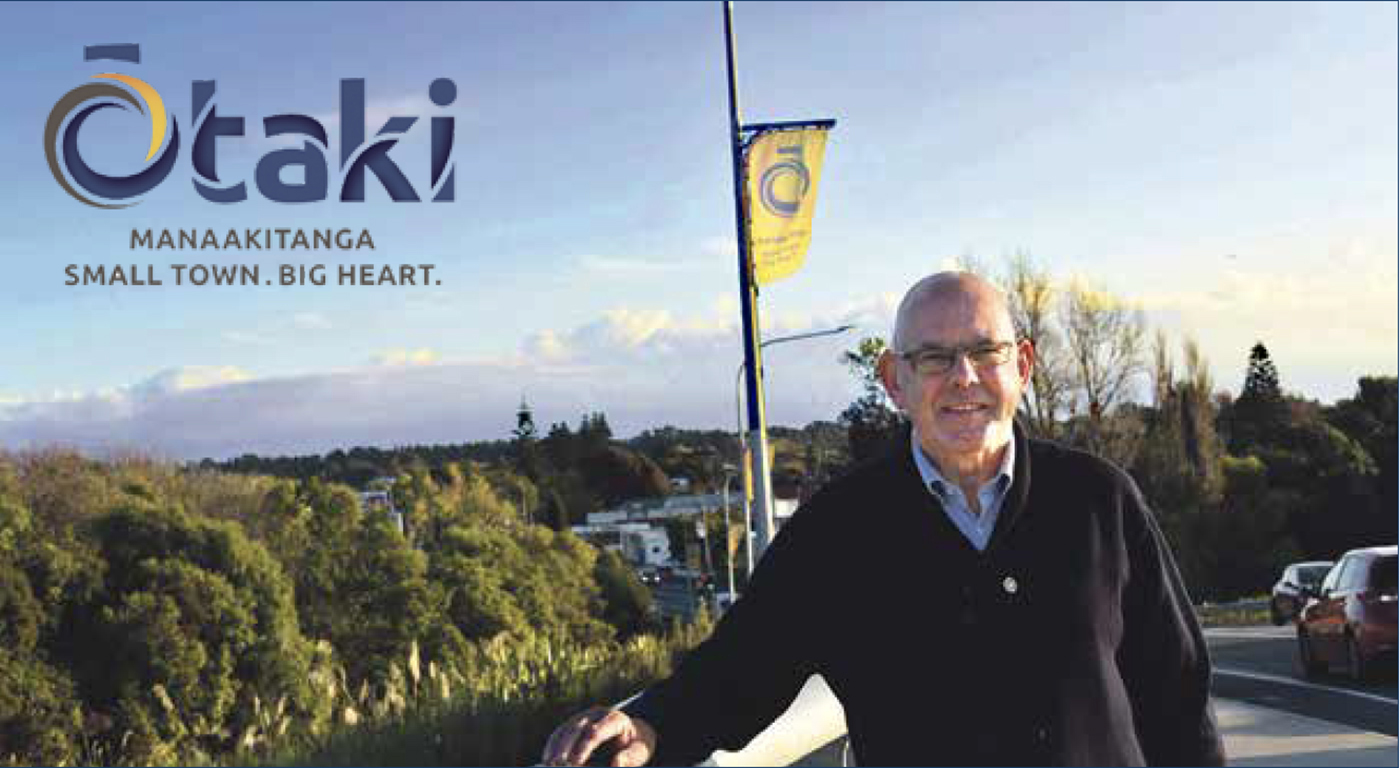 Elevate is also keen on marketing the identity to the wider region, which it did recently with a promotion in a regional magazine supported by local business advertisements.
He says the organisation is working on better understanding who is visiting Ōtaki and why.
"Is it just people from the north and from Wellington, or are they coming from further afield? What about people who are travelling from Taranaki, from further afield to and from the ferries? We need to get to those markets, so we're developing some new approaches to achieve that."
Adrian says Elevate is working closely with the Kāpiti Coast District Council's economic development team using the kapiticoastnz.com website and will be talking with the other groups such as the Kāpiti Tourism Advisory Group about marketing Ōtaki to the broader region and beyond.
Having taken over earlier in the year from inaugural chair Cr James Cootes, Adrian says he doesn't think there's any change of direction, more a "stepping up in terms of one or two key things".
Elevate Ōtaki was formed in 2017 with funding from KCDC and Waka Kotahi to look at opportunities to promote Ōtaki as a destination, pending the opening of the Peka Peka to Ōtaki expressway.
Adrian says the Elevate remit extends beyond the opening of the expressway.
"We are particularly putting some heft behind working on the revocation process. In fact we met recently with the revocation team and senior representatives of Waka Kotahi."
Elevate will have some input into plans that are not yet in the public domain.
"That will be quite important in terms of what we're planning to do more generally with Elevate."
The revocation process seeks to enhance what is now the state highway once it becomes a local road. It will look at pedestrian flow and how to create a better experience for visitors and locals when there will be less traffic, especially heavy vehicles, and fewer fumes.
"We need to be working with local retailers so that we understand the flow of pedestrians and the best spaces for parking," Adrian says. "The highway shopping would benefit enormously with better parking for people who want to go to the shops, or catch a train or want to go to a café or restaurant."
"We need to take all of those things, put them in the mix and create a more enjoyable, more satisfying experience for people to come and visit, work, live and shop. Plus a place that attracts new businesses."
"We would like to see where there are opportunities to promote and display the Ōtaki identity. We've got the flags on the highway, but let's look at some opportunities where we might in fact go further than the revocation team can do. Let's see if we can find some stuff that isn't just about the existing highway, but actually look at Ōtaki as a whole. So one of the things we're looking to do is to add to the emphasis on the highway and make the most of all the opportunities there are across Ōtaki and Te Horo."