News
Otaki Today
Several blazes that erupted on Ōtaki Beach on Friday night (January 7) were likely the result of carelessness with campfires.
Both fire engines of the Ōtaki Volunteer Fire Brigade and a Te Horo Rural Fire appliance attended the blazes. Local police were also called to the scene.
The fires were near the mouth of the Ōtaki River and spread over about 100 metres, all above the high tide mark. Fuel for the fires was mostly driftwood.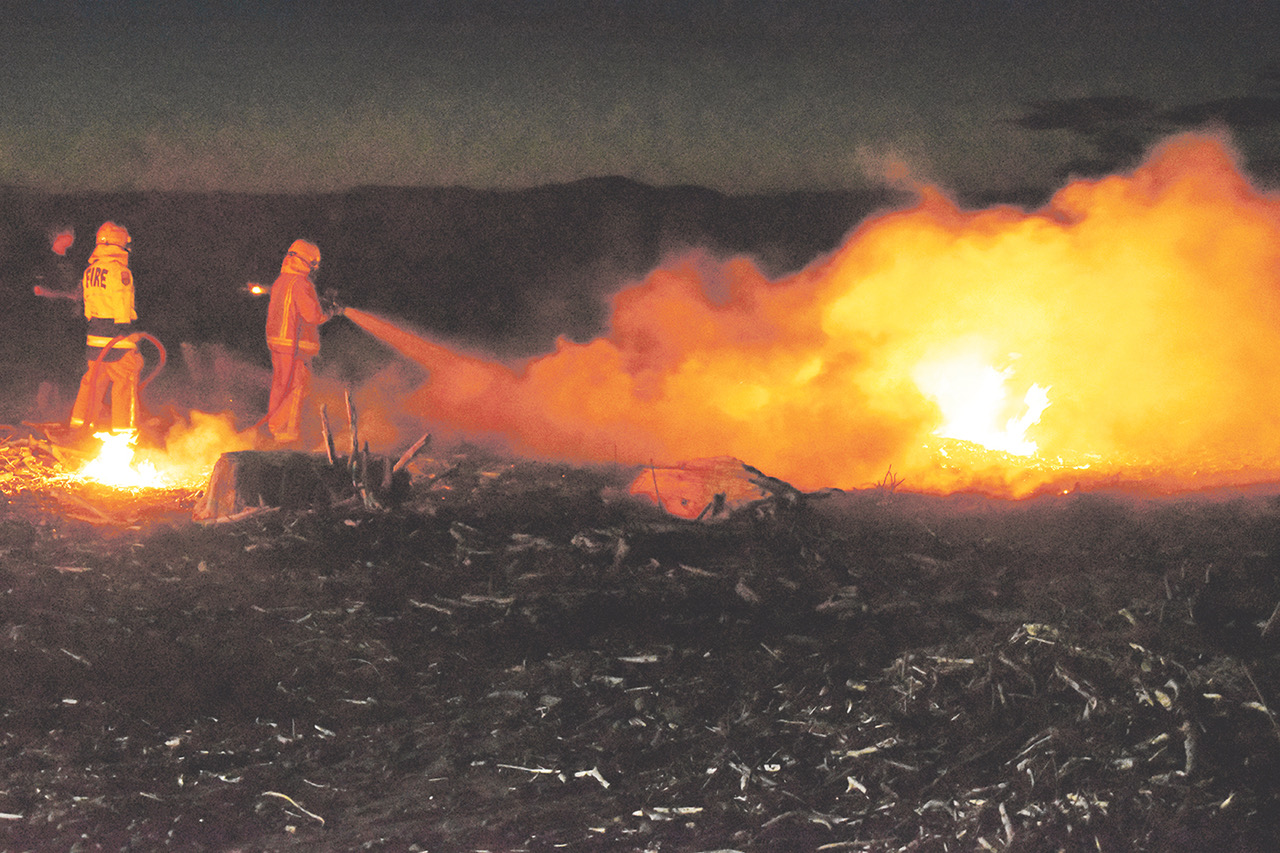 Ōtaki deputy fire chief Graeme Rankin said his team attended at least five fires.
"They might have spread when people had a campfire and things got a bit out of hand," he said. "The wind got up and probably spread it from there. Fortunately it was all confined to driftwood."
Graeme said there was a lot of driftood on that part of the beach this year.
"The more people we can tell not to light fires down there the better it will be this summer. We could have a big job on our hands if the wind got up and we had big fires."
About 20 youngsters were in the area at the same time and their proximity led to concerns about them getting in the way of the brigade's work. Local police were called as a precaution. At least two officers spoke to the youngsters.
The Te Horo fire brigade was called because of the number of fires and distance between them.
"It was extra resources," Graeme said. "We had to shuttle to get more water anyway, so having their truck that has about 2000 litres of water – about the same as our trucks – was pretty handy."
Several other bonfires were also on the beach but below the high tide mark, supervised by people who were doing some late-night fishing. Fire officers spoke to them and found rocks were containing the fires, which would be extinguished by the rising tide. The fishers were left to it.
At press time, Ōtaki was in a restricted fire season. It means a fire permit from Fire and Emergency New Zealand (FENZ) is required for most fire types and there might be specific conditions in which fires can be safely lit and remain under control.
Continuous hot and dry weather is likely to lead to a closed fire season soon – which means no fires at all. A closed fire season happens most summers.
Kāpiti Coast District Council is not responsible for regulations around lighting fires.
When FENZ was created in 2017, the new Fire and Emergency New Zealand Act 2017 covered most fire-related rules, and the relevant local authority regulations expired.
FENZ sets the fire season and issues fire permits for Kāpiti.
To find out more about the current fire season, visit Fire and Emergency New Zealand – fireandemergency.nz, or call 0800 658 628. For fire permits visit firepermit.nz