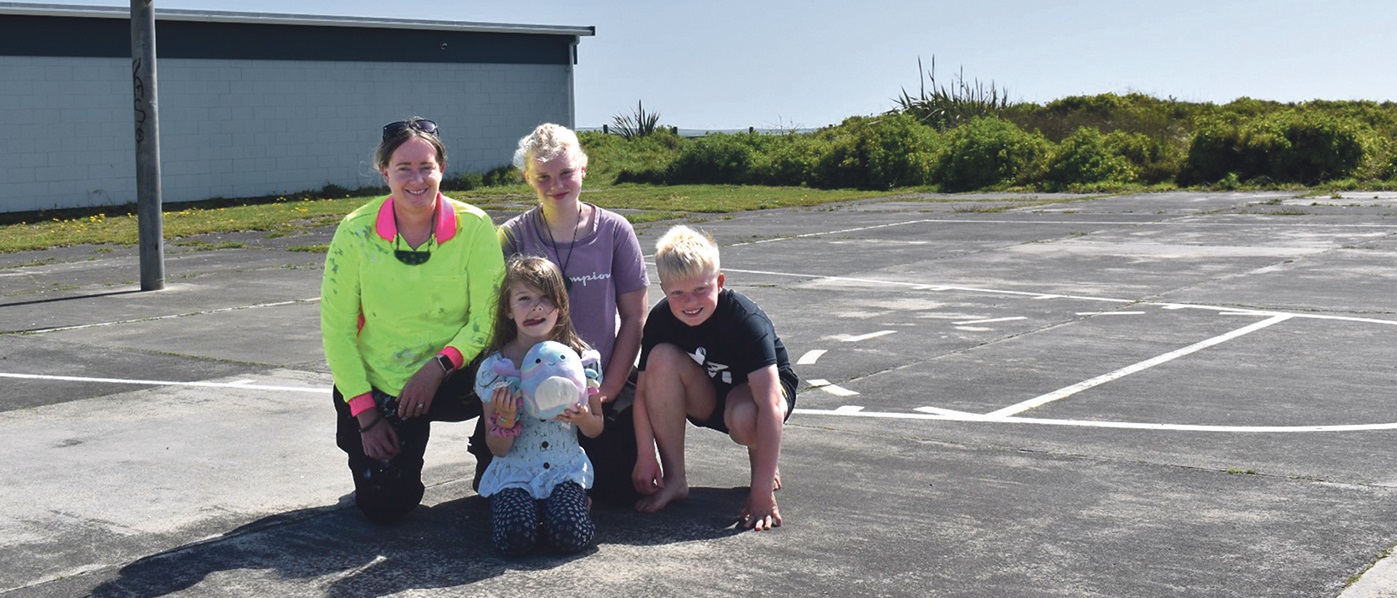 News
Otaki Today
An Ōtaki Beach resident is hoping the concrete pad that was once a bustling roller skating park and more latterly an informal basketball court might have a new lease of life.
Laura Lavery and husband Jason believe there's got to be a way of making the space usable, especially as a play area for youth.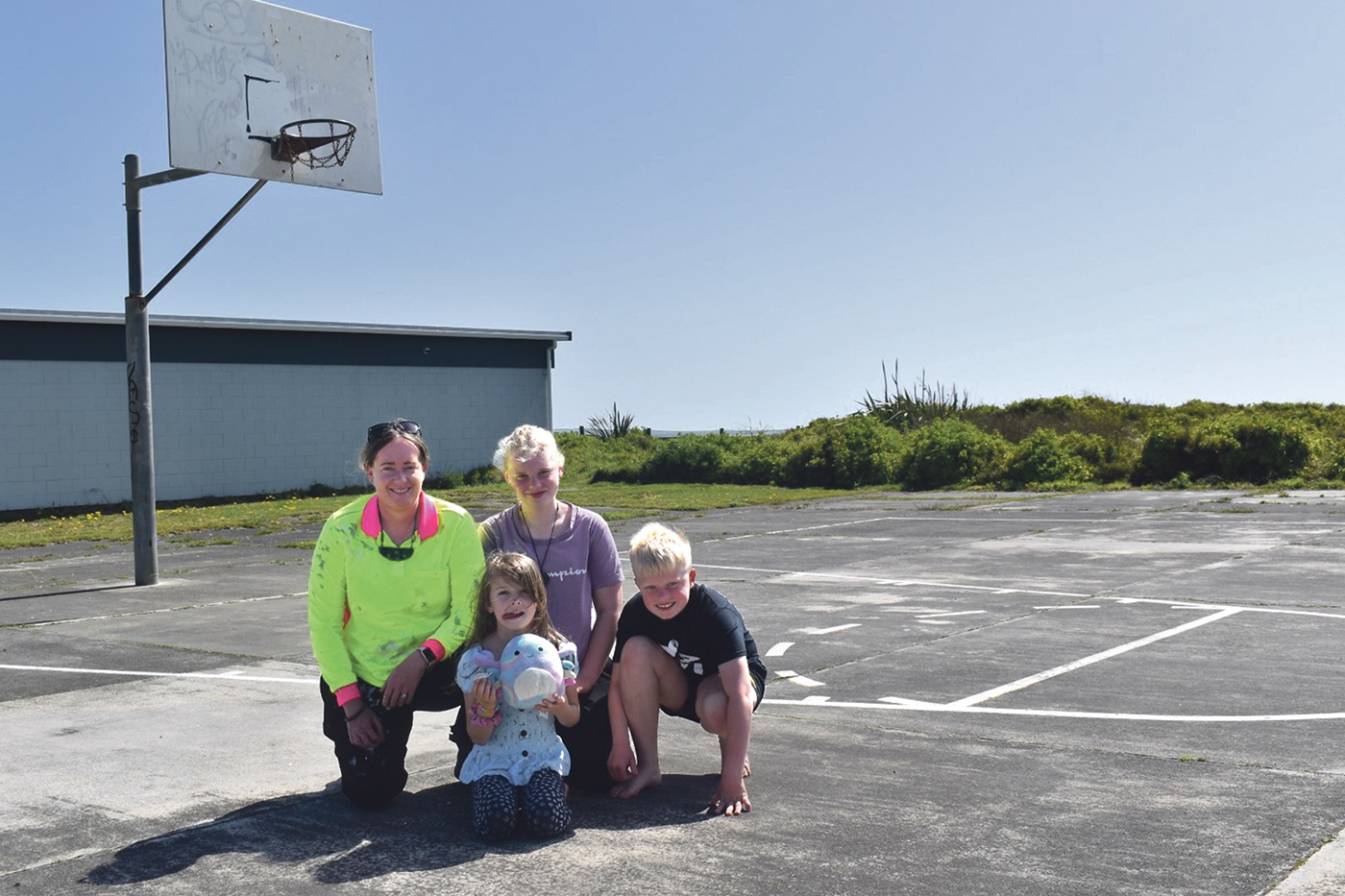 "It has great potential as a place where kids can play basketball or other sports, and where people can just hang out," Laura says. "I'd really like to see an all-weather surface so it's safe and can be used for lots of different purposes.
"There could also be seating around the perimeter, and there's even a barbecue hidden among the bushes. Wouldn't it be great to have that working again, along with some new ones?"
She says she's spoken to council staff about it and had received a positive response.
A statement from Kāpiti Coast District Council in reply to an Ōtaki Today enquiry said:
"Following recent discussions with residents, we are currently undertaking a number of measures to improve the usability of the area adjoining the Ōtaki Surf Club, including exploring resurfacing work. Longer term, we are keen to work with the wider community on the future of the site and what that might look like. This would be subject to road stopping (changing the designation of the land from a legal road)."
The current surface is concrete and it's uneven. Painted lines have been applied at various times – officially and unofficially – to indicate basketball zones and padda-tennis courts, but there's only one dated hoop, no tennis nets or other gear and no fencing to define the perimeter.
Misdirected sports balls can easily disappear into the sand dunes or onto the road and there's nowhere to sit for anyone watching or supervising children.
Bollards on a track from the north stop vehicles entering the pad. These are removed during the Ōtaki Kite Festival to allow space for parking on the concrete. Given the vehicle access – though only on special occasions – the area is designated as a local road, complicating plans for recreational use.
It's not the first time locals have sought an upgrade of what's for decades appeared to be a wasted recreational space. The sticking point has not just been about money, but also a matter of prioriites.
An upgrade was contemplated by the Ōtaki Community Board in 2016 with money coming from the 2015 Long-Term Plan (LTP). After consultation with the community – including youth – it was decided to support a new court near the playground at Haruātai Park instead.
Haruātai got the nod because it was considered more accessible to local youth, the beach space was in a harsh environment, it would have limited use in winter and some neighbours were concerned about losing the beach view.
There was also a problem with seagulls dropping shells on the surface. The shells would need to be cleaned away every time it was used. A covering net was contemplated, but it's understood it would then have cost about $100,000.
Another complicating factor was that government agencies cast doubt on whether the whole beachfront land was actually under council control. That has not been fully resolved.
Also in 2016, $300,000 was allocated in the LTP for an Ōtaki beach upgrade. A consultation programme led by community board member Colin Pearce petered out after a steering group fell apart and Colin died. The money is still in the LTP.